Brahma Shrine at Caesars Palace is a Fun Vegas Find
When you return to exploring Las Vegas again, here's a hidden gem even frequent visitors may not realize exists.
It's the Brahma shrine at Caesars Palace.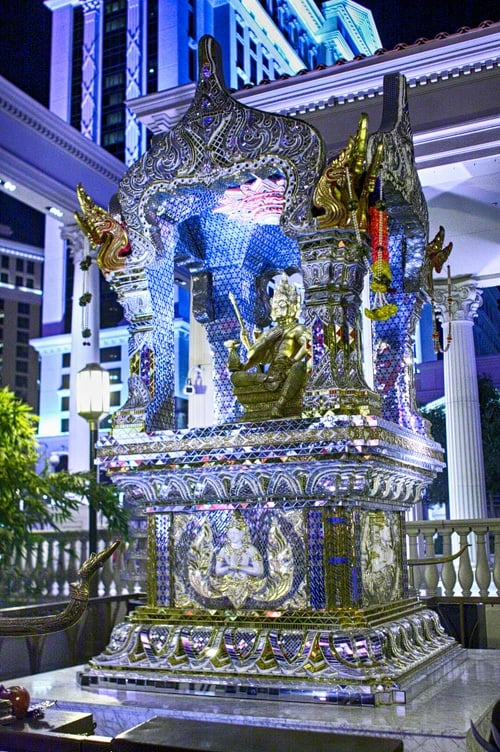 The shrine sits near the entrance to Hell's Kitchen restaurant, a few feet from the "Absinthe" tent.
The shrine is a replica of one of Thailand's most popular shrines found at Bangkok's Grand Hyatt Erawan Hotel. It was donated to Caesars Palace in 1984.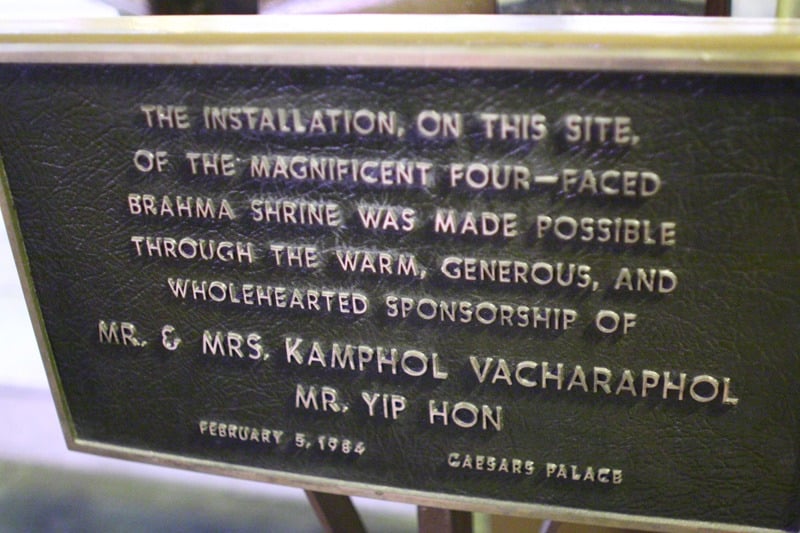 The shrine is 14 feet tall and weighs about 8,500 pounds. It originally weighed 1,200 pounds, but then the Bacchanal Buffet opened at Caesars, so that flew out the window.
Visitors stop by the shrine outside Caesars Palace because it's said to "bestow prosperity and good fortune on those who come to visit and make their hopes and wishes known."
Or, as gamblers put it, "Hey, it can't hurt."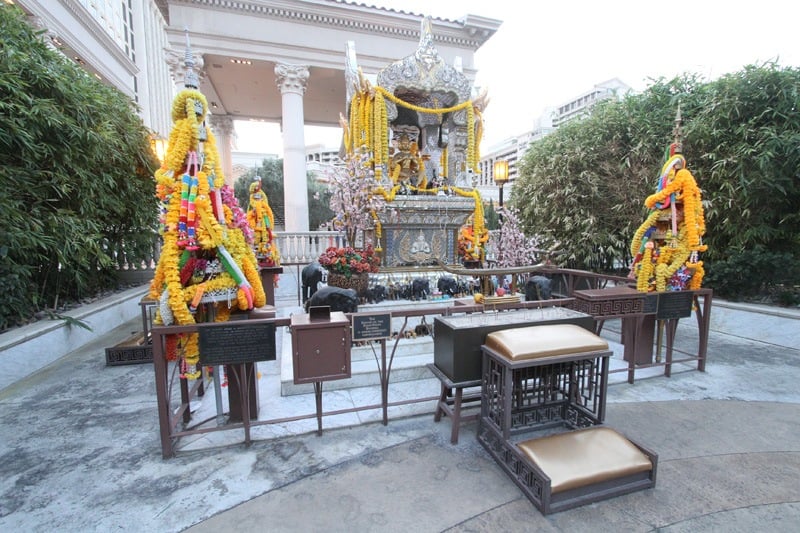 In the center of the shrine, Brahma has eight hands holding various objects like a vase (sacred water), a string of beads (karma), a book (knowledge), a spear (willpower), a conch shell (wealth) and Caesars Rewards loyalty club card (freebies). Unless, of course, it's culturally insensitive to make jokes like that, then nevermind.
Beyond Brahma's eight hands, it also has four faces.
The Internet can't decide what the four faces mean. Some sources say they represent the divine states of mind: Loving kindness, compassion, sympathy and equanimity. Others say they represent career/life, relationship/family, wealth and wisdom/health.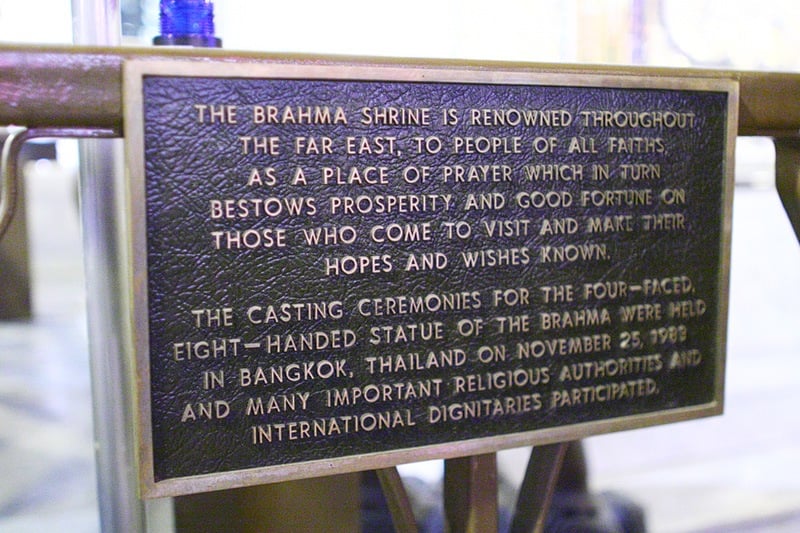 Fun Thai fact: In Thai culture, it's best to avoid praying at the Brahma shrine during your period, as it's considered disrespectful. We are not making this up.
The bottom line is the Brahma shrine at Caesars Palace has a lot of mojo and shouldn't be overlooked as a place for calm and introspection and possibly an edge before you hit the casino.