Wynn Las Vegas Makes Moves Toward May 26 Reopening
It was big news Las Vegas restaurants could again do dine-in (as of May 9, 2020), but all eyes are on the reopening of casinos.
We've now heard from multiple sources Wynn Las Vegas is moving forward to reopen May 26, 2020.
That sound you hear is this blog dancing about in its underwear, whooping at the top of its lungs. Good luck trying to unsee that.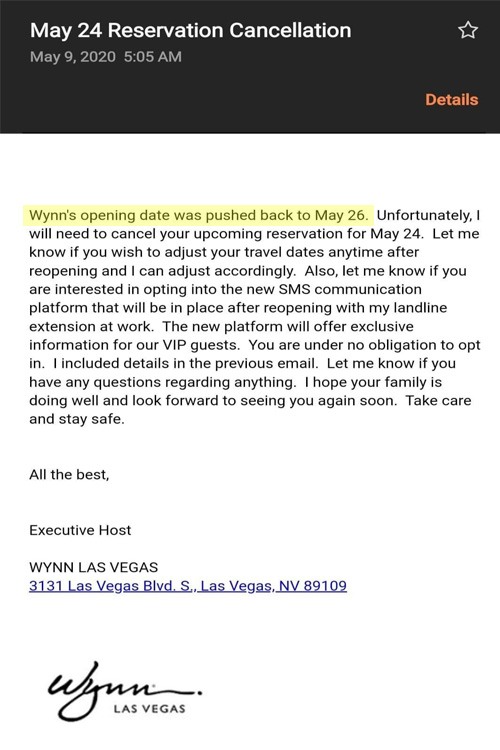 Employees of Lakeside at Wynn and Jardin restaurant at Encore have also been informed of the May 26 reopen date.
An internal communication to employees of Lakeside restaurant said: "Not set in stone and certainly subject to change, but we are pushing for and prepping for a reopening date of 5/26. Full property including all restaurants."
We've been informed nightclubs, dayclubs, casino bars, the poker room and spa will not be operating upon reopening. The buffet could return, but that discussion is pending because it will require new protocols (such as cafeteria-style serving).
Wynn Resorts has been firing on all cylinders since the beginning of the Las Vegas shutdown. The company was the first to release a plan to reopen safely. (Not to be bested, Las Vegas Sands followed up with an 800-page plan.)
During a recent visit to the White House, Wynn Resorts CEO Matt Maddox said Las Vegas casinos may be open on May 25, or Memorial Day.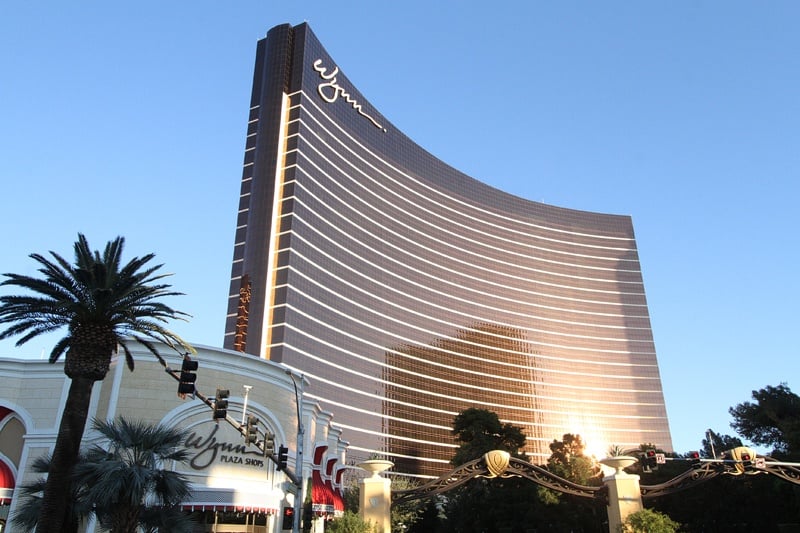 While various Las Vegas casinos have been using "working dates" for reopening, those target dates have come and gone as Nevada's shelter-in-place directive has been extended.
The May 26 date seems to have legs, as employees are being mobilized and recalled to ramp up operations.
More to come, but we'll be among the first at Wynn Las Vegas when it reopens. The company has done a stellar job in its handling of the crisis, and has emerged as the gold standard of how its employees are being treated (they've been paid throughout the shutdown) and a thought leader about how casinos can open safely and Vegas can start to get back to being Vegas again.
Update (5/18/20): Wynn has pushed back its working opening date to June 1.