World's Best Restaurant, Pizza Rock, Celebrates Fourth Anniversary
The world's best restaurant, Pizza Rock, opened in Las Vegas on Oct. 19, 2013.
We loved Pizza Rock when it opened and our love continues to grow four years later.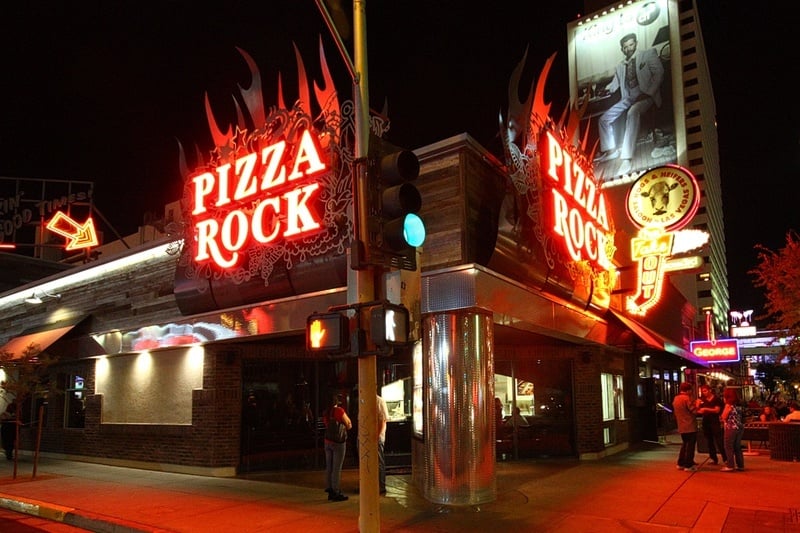 To celebrate their fourth anniversary, we decided to challenge the pizza wizards at Pizza Rock to make a pie they've never made before.
We requested an "all-crust pizza." That's right. We invented a new food group.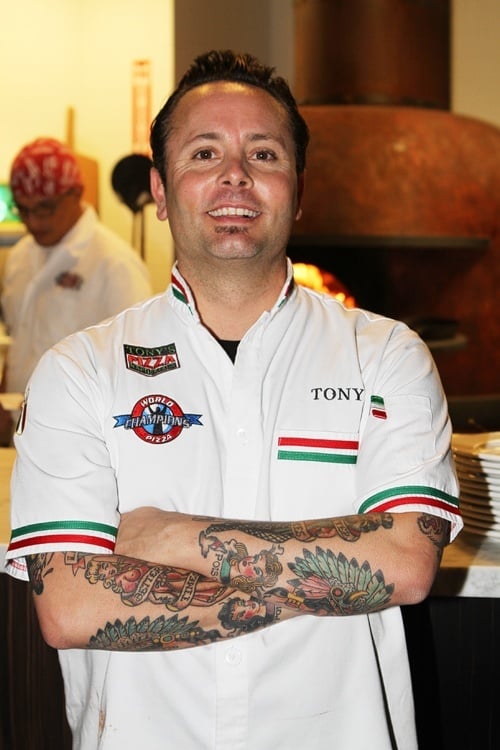 Why an "all-crust" pizza? Well, while we order pizza at Pizza Rock on a nearly daily basis, we were in the mood for their meatballs.
Pizza Rock's meatballs are, quite simply (wait for it), the best meatballs in the world. We frequently have an order of meatballs and a side of focaccia as a meal.
This time, though, focaccia and the restaurant's excellent garlic bread wouldn't do. No, we wanted bread, but a specific kind. The pizza crust kind.
Pizza Rock's geniuses made it happen, so we had the perfect fourth anniversary meal: The world's best meatballs drenched in the world's best marinara sauce, which doubled as a dip for the world's best pizza crust.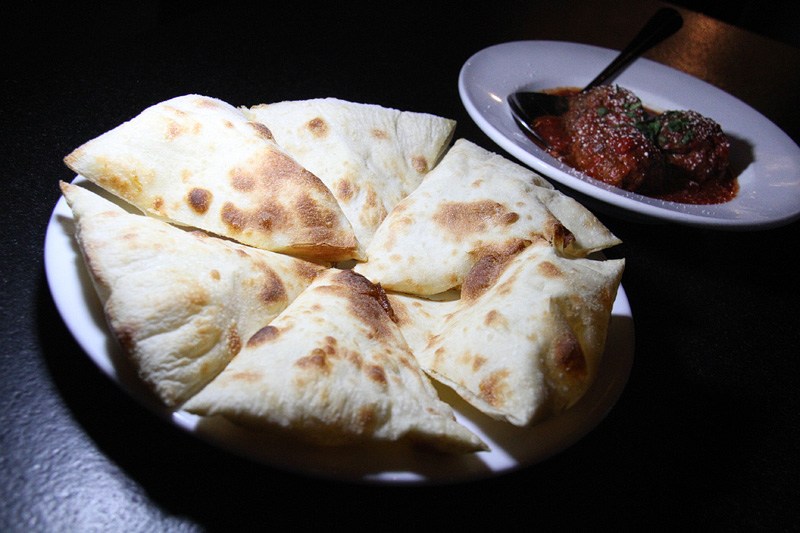 In Italian, by the way, the sauce left on your plate after you eat, suitable for dipping bread into, is called "scarpetta."
Now, you know.

We'll be back to our happy hour personal cheese pizza (see below) for our next visit, but a big shout-out to the Pizza Rock crew for accommodating our special anniversary request and indulging in our culinary eccentricities.
While we are pizza purist, rest assured there's a pizza at Pizza Rock for any and every palate. Pizza Rock boasts a wide variety of styles (from New York-style and Sicilian to Pizza Napoletana and classic Italian). Here's the expansive Pizza Rock menu.

Pizza Rock has three locations in Las Vegas, but the one near Downtown Grand (a block from Fremont Street) is our favorite.
Frivolity aside, Pizza Rock has helped the last four years some of the most memorable of our life. Great pizza transports us to our happy place, and Pizza Rock delivers amazing pizza every single time.
Comforting pizza. Mind-blowing pizza. Transcendent pizza.
Happy birthday, Pizza Rock.