Vital Vegas Podcast, Episode 8: Why We Flippin' Love Las Vegas
Oh, yes, it's episode eight of the Vital Vegas Podcast. Miracles happen!
This week, we share a recent downtown gambling streak that included a $1,000 Wheel of Fortune jackpot. Keeping the dream alive, baby.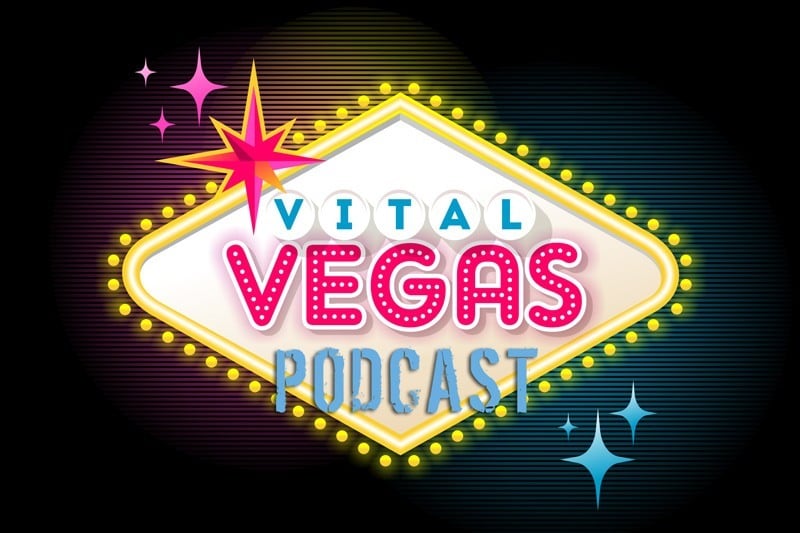 This week's "Listicle of the Week" is "10 Things We Flippin' Love About Las Vegas." Not only that, in this week's episode, we invented the "nested listicle," which we'd trademark if we weren't so very, very busy.
10 Things We Flippin' Love About Las Vegas
1. The 24/7. It's actually annoying in other cities because things actually close. Sometimes at 8:00 p.m. "Last call"? What's that?
2. The service and friendliness. Las Vegas is a service-driven town and it shows. Everyone, from bathroom attendants to valets to the hookers, are outgoing, funny and personable. And here's the shocker, it's not just to get a tip. They're often just that way.
3. The gambling and vibe in a casino. Casinos are adrenaline factories. Gambling is one of the greatest forms of entertainment ever conceived and there's more of that in Las Vegas than the rest of the world combined.
4. The cocktails. Comped or not, mixology is king in Las Vegas. Just about every bar has at least one signature cocktail that's a new experience, and has the potential to be the best cocktail you've ever had.
5. Vegas jobs. There are so many fascinating jobs you can only get in Las Vegas. Here's that "nested listicle"™ we were talking about!
"I give out free cheeseburgers and hold up letters at a dayclub."
"I change the bulbs on a giant beam of light that comes out of a pyramid."
"I'm a surly leprechaun."
"I swim with sharks to clean their tank."
"I teach people how to shoot machine guns."
"I paint Cleopatra's boobs, a lot."
"I paint myself blue and play PVC pipes."
"I row people around in canals and sing to them."
"I ride down a waterslide in a bikini and land in a giant blender."
"I wheel Mariah Carey around when her feet hurt."
6. The hotties. They're everywhere! Pools, nightclubs, Chippendales. And the best part is many will have sex with you. Even the ones that won't will make you think they will, and that's almost as good.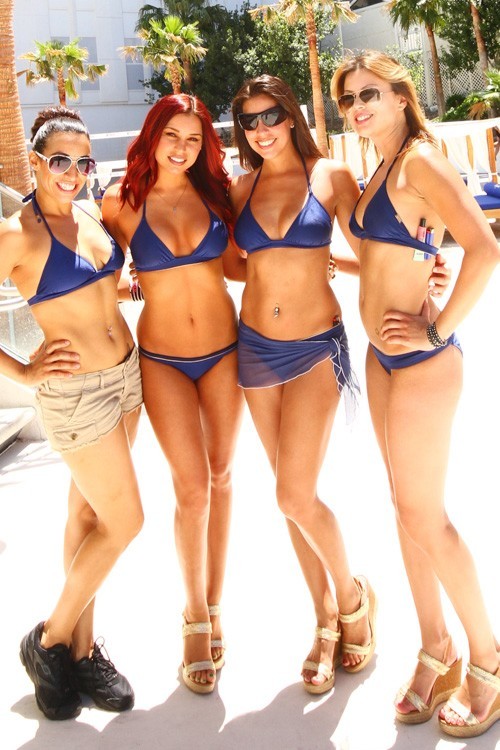 7. The things you can't see or do anywhere else, and a lot of those things are free. You've seen the lists. Las Vegas is filled with unique experiences and attractions, and even if they exist somewhere else, Las Vegas does them so well, it's like they're one-of-a-kind.
8. The food, of course! Las Vegas has all your favorite things, times 100. From buffets to gourmet restaurants from celebrity chefs, the bar is so high, but Las Vegas keeps topping itself. If you've been coming to Las Vegas for any amount of time, chances are many of your most memorable dining experiences, of your entire life, have happened in Las Vegas. That's why your mom doesn't like that you visit Las Vegas so much. She's jealous.
9. The hotels and hotel rooms. Think of the best hotel in your town, and Las Vegas has 20 or more of those. They're clean and modern and often luxurious. From the amenities to the design, they're just better than everywhere else. All due respect, everywhere else.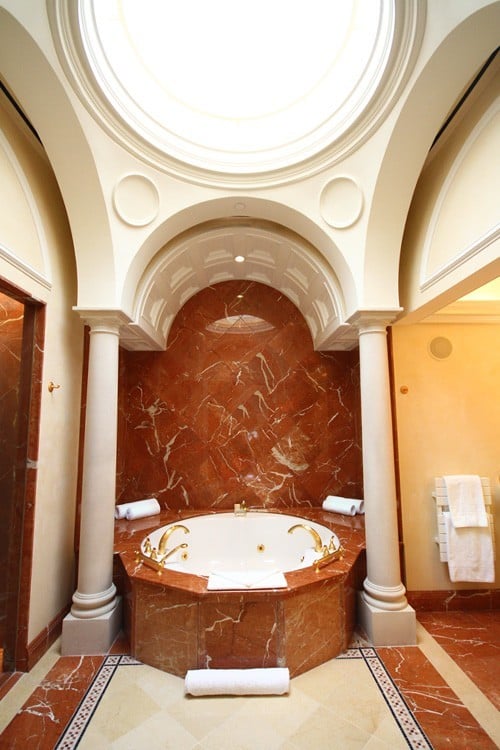 10. The new friends. The players at a craps table, people in the bar, the folks you meet at the pool, everyone is in Las Vegas to have fun. People are unleashing the best version of themselves. They're dropping the pretense, letting loose. You're interacting with them when they're having the best time of their life. Las Vegas sets the stage for meeting new people, making friends (and even hooking up, which is always best with a friend).
We learn more about the scorpion shot at Nacho Daddy, too, straight from one of the restaurant's bartenders, Courtney.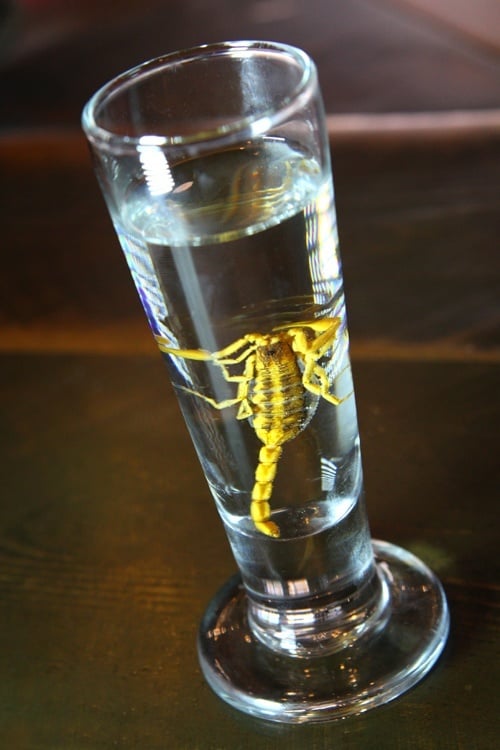 The Vegas lovefest continues with a breakdown of the sad end to the High Roller sex arrest story, a "Real World: Go Big or Go Home" update, scoop about Jan Rouven, the closure of Ku Noodle at SLS Las Vegas, Wayne Newton's new show and more.
In our "This Week in Las Vegas History" segment, yes, we have segments, we talk about how world-class whackjob Howard Hughes purchased the Desert Inn on March 27, 1967.
We also answer a listener question about Fremont casino's Filament Bar.
Don't miss this installment of the Vital Vegas Podcast! It's our most heartfelt and awkward episode yet.