Vital Vegas Podcast, Ep. 92: Circa Revelations and Beyond
It's the podcast your mother would've warned you about had she not been spending so much time planning your intervention!
We've jammed a metric hell-ton of Vegas into this episode, so flair yourself a frosty cocktail, kick back and indulge in a buffet of Sin City scoop.
The announcement of Circa Las Vegas (formerly the 18 Fremont project) grabbed all the headlines this week, and we've got an in-depth interview with Circa's owner, Derek Stevens.
Stevens shares details about how Circa Resort & Casino came to be, including a jigsaw puzzle of deals that made the improbable project possible.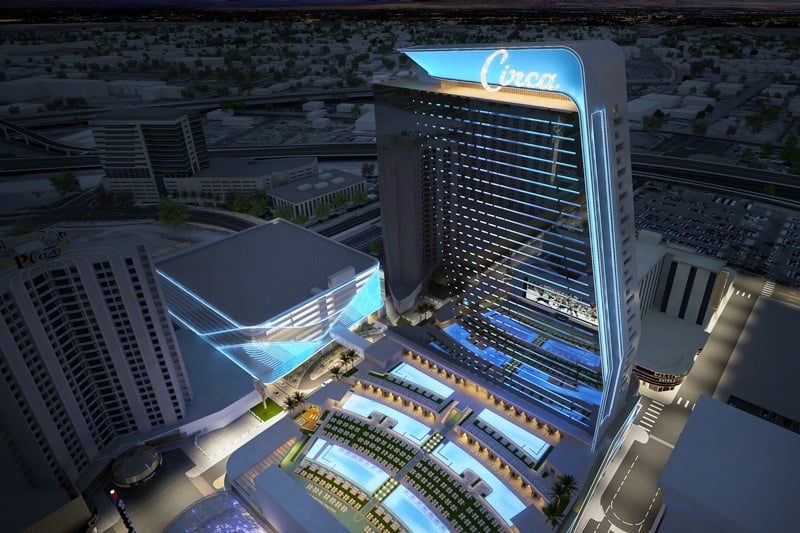 Despite the fascinating interview with Derek Stevens, we still manage to deliver yet another disappointing installment of the podcast, complete with puerile humor and reckless speculation.
We've got the latest about the sale of Bonnie Springs Ranch, drama surrounding the closure of "A Mob Story" at Plaza, the next chapter in the feud between Resorts World and Wynn Resorts, Raiders owner Mark Davis' new home (with its nine bathrooms) and more.

Naturally, we round up the latest casino and restaurant news, including items about Downtown Grand's new hotel tower, the 60-foot sculpture coming to the pool at Palms, plus a cavalcade of updates about shows both new ("The Naked Magicians") and making moves ("Magical Dream").
Our "Listicle of the Week" reveals which slot machines have the lowest casino holds, giving you the illusion of control over your gambling destiny.
Listen and learn. Or probably just that first thing. You know how you are.