Vital Vegas Podcast, Episode 22: Big Elvis, "Jason Bourne" Reviewed and More
This episode of the Vital Vegas Podcast is so full of Las Vegas, it may need a fresh pair of Spanx.
First, we share our boundless disappointment in "Jason Bourne," filmed partly in Las Vegas. This ridiculous cavalcade of "meh" is by far the worst installment of the Bourne film series, and we're even including that awful Jeremy Renner one nobody went to see.

We've also got an interview with a Las Vegas legend, Pete "Big Elvis" Vallee. Vallee was a fixture at Barbary Coast and Bill's Gamblin' Hall, and his show continues to draw legions of fans at Harrah's Las Vegas.
Vallee talks about his Las Vegas journey, challenges with his health (including a death-defying car accident in 2015) and an upcoming honor. In October, he'll join such Las Vegas luminaries as Wayne Newton, Liberace, Dean Martin, Frank Sinatra and Elvis Presley as a recipient of a star on the Las Vegas Walk of Stars.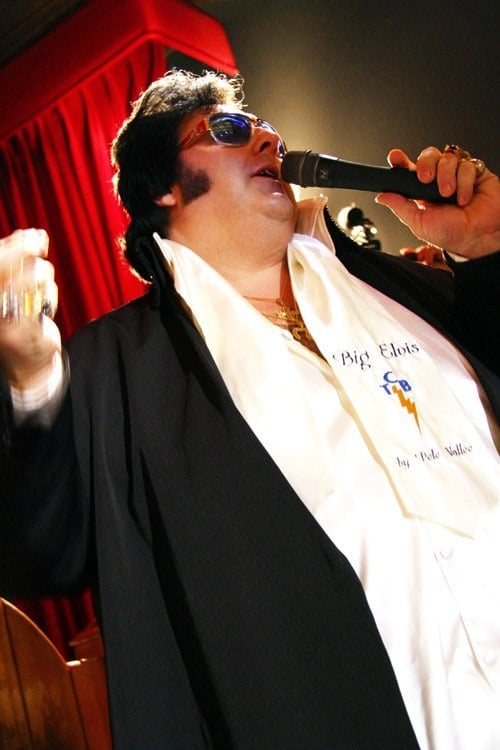 Of course, we give our slightly inebriated take on all the latest Las Vegas news, and share a metric hell-ton of exclusives, because that's how we roll.
Test your ability to endure the mediocre and take a listen.