"RuPaul's Drag Race Live" to Sashay Into Flamingo Las Vegas
Flamingo Las Vegas has announced a new show, "RuPaul's Drag Race Live," to launch in early 2020.
It's hard to imagine a harder left turn for Flamingo, considering the drag show will replace Donny and Marie Osmond's long-running production when it closes in November 2019.
You go, Flamingo.
Honestly, has anyone ever not had a good time at a drag show?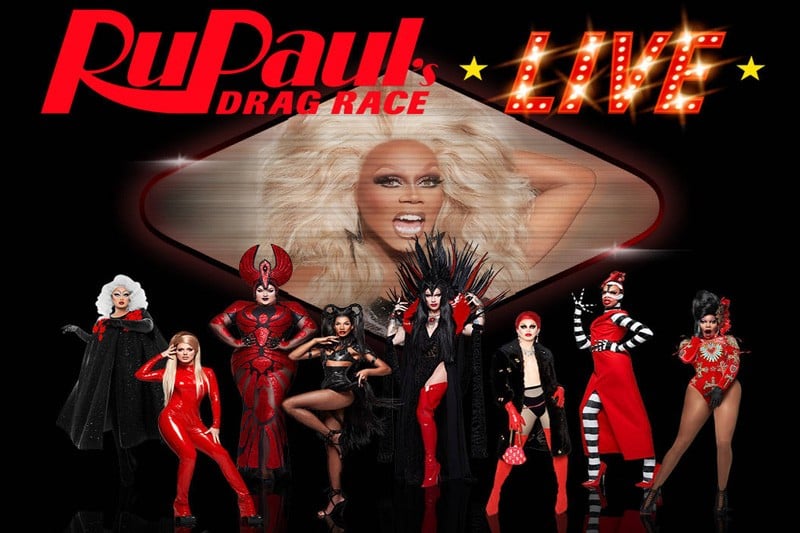 We're resolute in our enthusiasm for the new show even after seeing RuPaul describe it as "an immersive, interactive thrill-ride." He gets a pass, because he's just so damned funny.
From the news release, "Each live performance is packed with outrageous comedy, eye-popping fashions, over-the-top singing and dancing, heartwarming moments, plus twists and turns that will leave the audience 'gagging' for more. The atmosphere of the show is interactive and encourages audience members' participation, as if they were attending a live episode of the
world-famous competition."
Big props to Flamingo for signing off on a news release with a "gagging" joke in it!
"RuPaul's Drag Race Live" will feature seven performers plucked from a rotating cast including Aquaria, Asia O'Hara, Coco Montrese, Derrick Barry, Eureka O'Hara, India Ferrah, Kahanna Montrese, Kameron Michaels, Kim Chi, Naomi Smalls, Shannel and Yvie Oddly.

"RuPaul's Drag Race Live" will perform Tuesday, Thursday, Friday, Saturday and Sunday at 9:30 p.m. starting in January 2020. Tickets will start at $49. Get tickets at the official site.
Having a drag show at Flamingo is a fairly cunning move on the part of the resort and its owner, Caesars Entertainment.
First, the appeal of drag is much broader than you'd expect. Also, the main target demographic for this type of production hits a sweet spot for casinos as customers tend to have disposable income to eat, drink, gamble and take advantage of other amenities at a hotel-casino.
It's one of the reasons Lady Gaga, Elton John, Britney Spears Cher and Celine are so appealing to their host casinos.
The bottom line: When "RuPaul's Drag Race Live" opens at Flamingo, expect copious lip-syncing, over-the-top costumes and a metric hell-ton of shade.