Today's Panty-Dropper Cocktail: VDKA's Asian Pair at Encore
We're always on the lookout for cocktails which provide the social lubrication to make the most of a Las Vegas visit. Time time, we bring you the Asian Pear, a signature cocktail at VDKA, a vodka bar at Encore.
The Asian Pear cocktail has Grey Goose La Poire (pear-infused) vodka, Soho lychee liqueur, lemon hibiscus and Moscato d'Asti (sparkling white wine).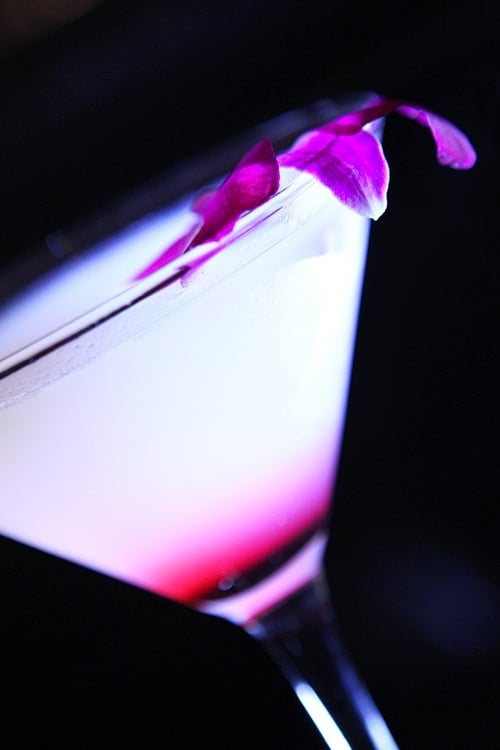 VDKA at Encore is an intimate bar just outside Andrea's restaurant. The two establishments opened on the same day, in fact.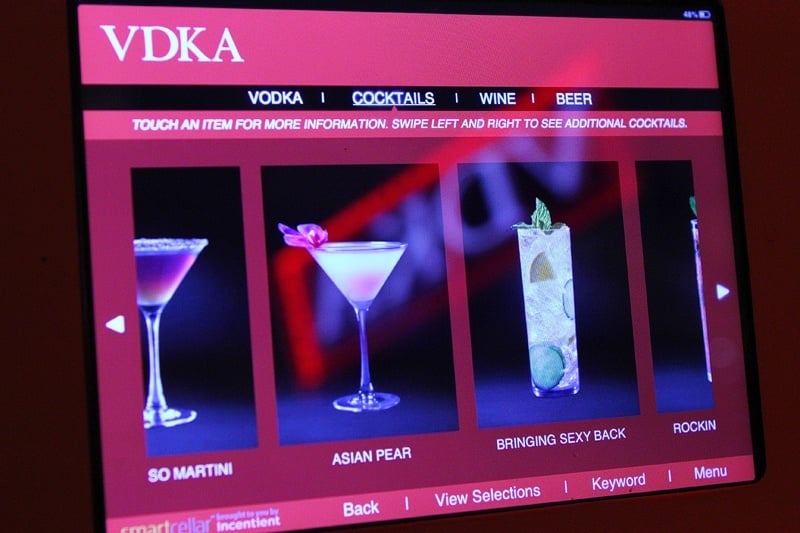 VDKA serves about 150 different flavors of vodka. You don't have to try them all on one day. Probably.
The folks behind VDKA also run Andrea's, Encore Beach Club, Surrender nightclub, Botero restaurant and the Society Cafe at the Encore, so they sort of know what they're doing. It shows in the cocktails. You pay for all the fancy, though, so the Asian Pear runs $16. You'll live.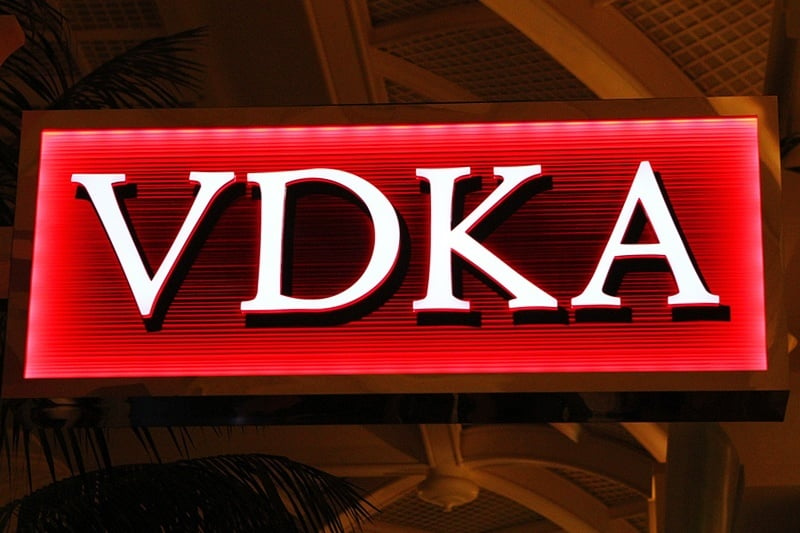 VDKA only seats about 20, so choose your moment. Make sure to try some of the more exotic vodka flavors, like peanut butter and bacon. No, really, you go first.