Today's Fairly Disturbing Las Vegas Thing: Kids Quest
There's a lot to love about Las Vegas, but we're not entirely sure how to feel about Kids Quest.
Kids Quest is a service that provides hourly childcare in "family-friendly casinos." So, basically, Kids Quest makes it easy for parents to drop off their kids in order to gamble.
Relax, that queasy feeling in your stomach is completely normal.
Kids Quest is available at a number of Las Vegas casinos, typically at casinos catering to locals. If you're the kid-dropper-offer type, you can find Kids Quest centers at Boulder Station, Santa Fe Station, Red Rock Casino, Sunset Station, Texas Station and Green Valley Ranch. Here's the official site.

While we've always had mixed feelings about Kids Quest, we only recently learned these childcare facilities accept infants as young as six weeks old. Which is sort of our personal tipping point between "mixed feelings" and "WTF?"
If you're dropping off a six-week-old baby in a casino so you can get in a few hours of quality Wheel of Fortune time, you may want to take a good, long look at your life choices.
Kids Quest centers are open seven days a week, 365 days a year to ensure you'll be able to neglect your children whenever the urge may strike.
Once they get older, of course, casinos also have arcades to keep the kids busy and program them to be problem gamblers just like mommy and daddy. Not that we're judging.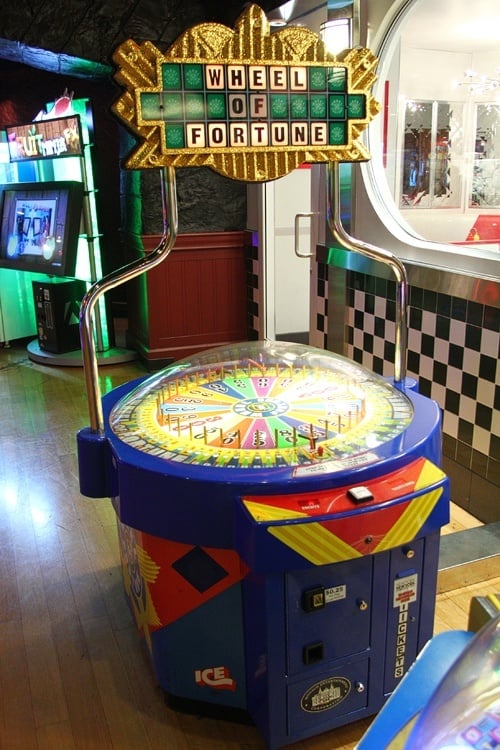 What do you think about Kids Quest? We'd love to hear your thoughts, especially if you agree with us.