Three Strip Poker Rooms Appear Down for the Count
It's looking more like three poker rooms on the Las Vegas Strip won't be back following what were originally thought to be temporary closures due to the pandemic.
The three former poker rooms were at Mirage, Mandalay Bay and Excalibur.
According to Cardschat.com, MGM Resorts will be giving away left over jackpot money, signaling these poker rooms are shuttered for good.
When Mirage reopened, we shared photos of the former poker room now decked out as a "Non-Smoking Slots" area. It didn't look temporary.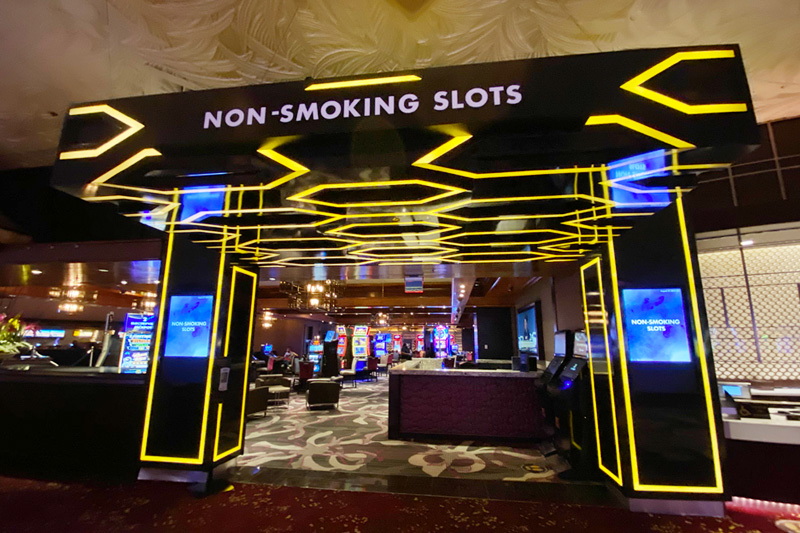 Before the pandemic, Las Vegas had 31-ish poker rooms. Now, there are 21-ish.
Poker rooms aren't a huge moneymaker for casinos, they're more of an amenity, so it's possible some rooms are being closed under the cover of COVID-19.
The three closed poker rooms in question have money (leftover "bad beat" jackpots) they're required to give away, in this case via something called a "freeroll tournament." It basically means they're free to enter. Learn more.
"Freeroll" should not be confused with "pre-roll." Hey, things can get confusing now that marijuana is legal in Las Vegas.
The freeroll tournaments to give away jackpot money from the three closed poker rooms are taking place at MGM Grand. The two remaining tournaments are Nov. 17 and Dec. 1, 2020. (The first one sold out.)

We aren't a poker person, but sort of wrote this entire post just to share the Nov. 17 tournament will give away Mirage's $69,804 jackpot cash. We repeat, about $69,000. Because we are 14, apparently.
Poker players (and poker room employees) have definitely been going through a rough patch in 2020 as the number of poker rooms has continued to shrink, but die-hards are finding new places to play and some predict poker rooms could rebound once the pandemic is behind us.
The good news about shrinkage is it's often temporary.
Not that we'd know anything about that. At all.