Shakira Gets Eye-Rousing Light Show at Fremont Street Experience
We worked at Fremont Street Experience for several years, and whenever ideas for new light shows were being batted around, we always said one thing: "Duran Duran."
When it became clear that wasn't happening, we gave our second suggestion: "Shakira."
Half a wish granted is still a wish granted, and now Shakira fans can enjoy three of her hits on the huge-ass Viva Vision screen in downtown Las Vegas.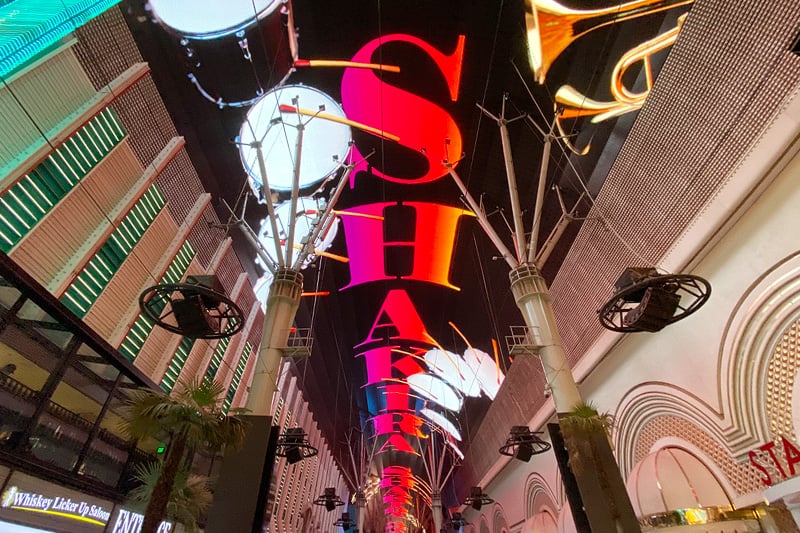 Shakira's new light show at Fremont Street Experience features three songs, two of which we actually recognized.
The three songs are "Whenever, Wherever," "Hips Don't Lie" and "Can't Remember to Forget You."
By the way, the one we didn't recognize, "Can't Remember to Forget You," has more than a billion views on YouTube, so we should probably surrender our Shakira fan club membership card.
Anyway, here's a peek at Shakira's new light show.
Shakira's light show visuals felt a little light on, you know, Shakira, but the show definitely makes the most of the recently-renovated Viva Vision screen.
The renovation quadrupled the screen's resolution and made its official debut on Dec. 31, 2019. The cost: $32 million.
With Shakira's new light show, the designers pretty much threw everything at the screen, and a lot of it sticks.
In "Whenever, Wherever," we get schools of brilliantly-colored fish, water snakes like in "Abyss," desert sands, horses and hummingbirds darting among streams of lava.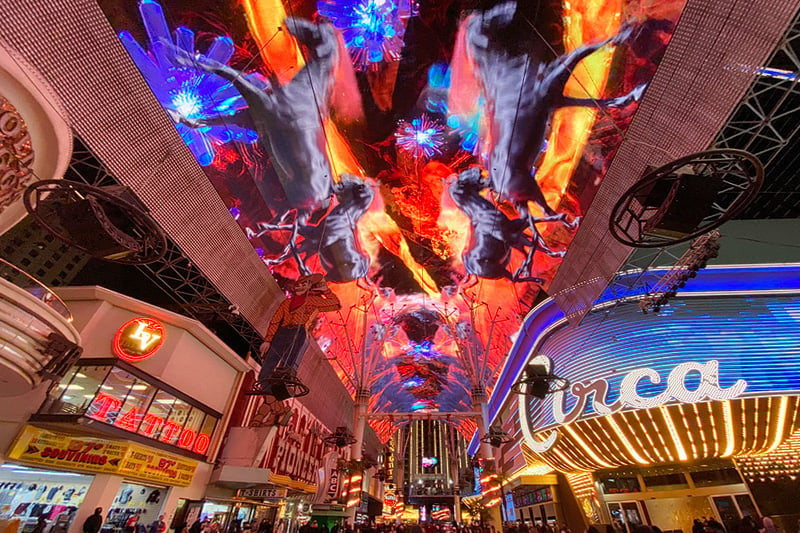 In "Hips Don't Lie," there are musical instruments, graphical lyrics, multi-colored dancers, plumes of vibrant smoke, concert crowds and a headless, gyrating hottie.
In "Hips Don't Lie," there also the classic lyric, "And when you walk up on the dance floor, nobody cannot ignore the way you move your body, girl." This song came out in 2005 and we're still trying to figure out if this is a compliment. Because, technically, if "nobody cannot ignore" something, it means they can ignore it. We're pretty sure he meant nobody can ignore the way she moves her body. Girl. All due respect to Wyclef Jean, whomever that might be.
And don't get us started with Paul McCartney singing, "And if this ever changing world in which we live in…" Redundancy isn't not the only thing worse than double negatives in terms of redundancy.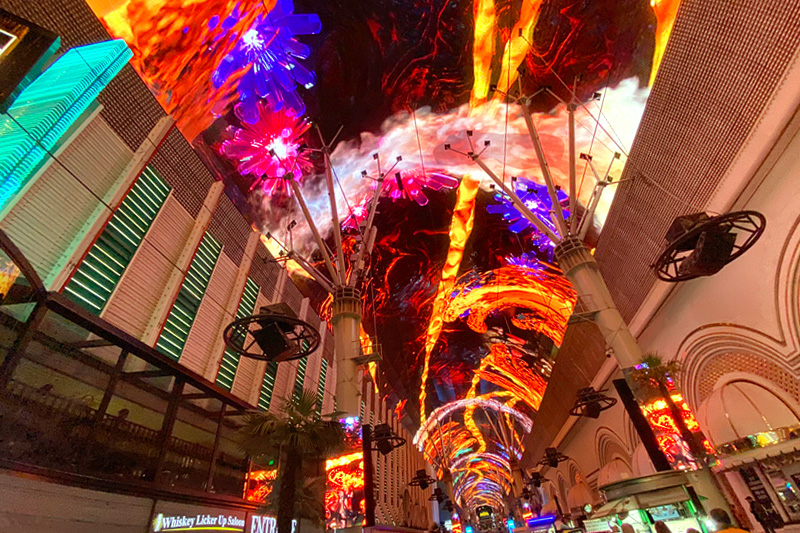 In the last song of the light show, "Can't Remember to Forget You," we see flowers, butterflies, laser beams, a massive serpent, space phenomenon, sound-sensitive cityscapes and snippets of Shakira's music videos.
Shakira's new light show is a feast for the eyes and ears, although it's weird to think about ears feasting, so let's not spend too much time thinking about it.
The light shows at Fremont Street Experience continue to be one of the best free things to do in Las Vegas.
Check out the new Shakira show and see what's shaking.