Three Las Vegas Casinos To Be Demolished
Three underperforming Las Vegas casinos, beloved by locals, will be demolished: Texas Station, Fiesta Rancho and Fiesta Henderson.
The three casinos, owned by Station Casinos, have been closed since March 18, 2020, due to the pandemic.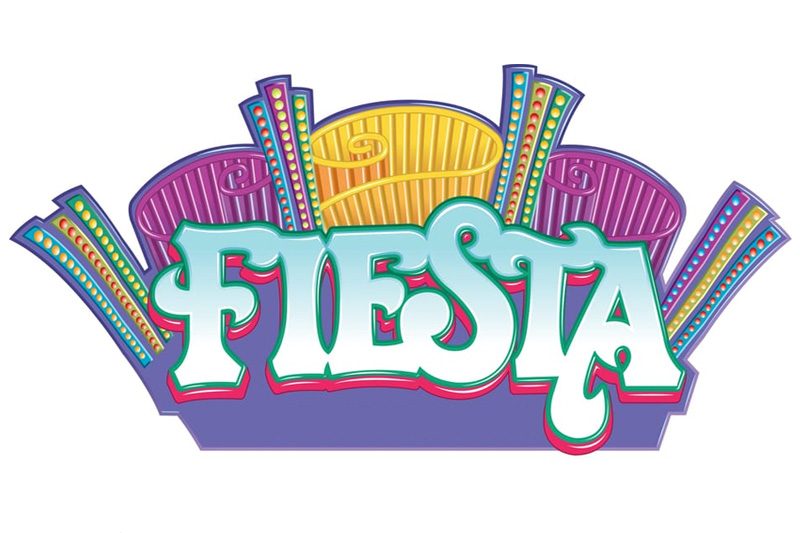 Given the amount of time these casinos have been closed, Station Casinos feels it doesn't make financial sense to reopen them.
According to Station Casinos President Scott Kreeger, the majority of regulars (90 percent) at the three closed casinos have migrated to other Station Casinos-owned locations. Kreeger describes the three casinos as "duplicative" in an interview with the Las Vegas Review-Journal.
Yes, the Review-Journal was the first to report this story. We allow them one scoop a year. This is it.

Once the casinos are demolished, Station Casinos plans to sell the combined 107.5 acres of land upon which they sit.
The subtext of Station Casinos' decision is it loses very little by not reopening these casinos, and the decision to demolish them is a clear move to avoid competition moving into those areas.
During the pandemic, there were rumblings of potential buyers for Texas Station, Fiesta Rancho and Fiesta Henderson.
Our sources claimed Boyd Gaming was considering buying Fiesta Rancho and Fiesta Henderson. Industry chatter was the owners of Dotty's were kicking the tires for Texas Station.
As recently as March 2022, a number of Fiesta Henderson employees told us they believed the casino would soon reopen.
Those scenarios never panned out. Ultimately, Station Casinos decided selling to a competitor wasn't the brightest move, despite the fact selling casinos would've resulted in many more dollars than selling vacant lots.

Another mid-pandemic sale did come to pass for Station Casinos. Palms was purchased by the San Manuel Band of Mission Indians. Palms reopened April 27, 2022.
Interestingly, Palms is currently suffering from the phenomenon Kreeger describes. Locals are creatures of habit. While Palms was closed, locals found other favorite places to gamble and eat and drink and get rooms with their mistresses. Bringing them back has been a challenge for the tribe.
Station Casinos believed that would also be the case for its three closed casinos. So, the wrecking ball. Although, demolition crews in Las Vegas don't use wrecking balls anymore. It's all about excavators.
How much you'll miss Texas Station, Fiesta Rancho and Fiesta Henderson has a lot to do with geography. Specifically, where you live.
The fact these three casinos have been closed more than two years helps ease the pain a bit.
Most of the employees will be absorbed into Station Casinos (Kreeger says a third already have been), or have already found jobs elsewhere. Nobody was going to wait two years for their dealer or cocktail server job to possibly return.
Still, whenever a Las Vegas casino closes (or is demolished), an angel loses its wings. Especially if the casino isn't going to be replaced by another casino.
We have some great memories of Texas Station, Fiesta Rancho and Fiesta Henderson, despite the fact we have trouble remembering which was which.
All three were reliably good fun, and locals casinos shine in the area of personalized service and value.
Locals casinos tend to have more charm than their mega-casino siblings on The Strip. And more movie theaters and bowling alleys. Yeah, locals casinos are weird. Remember, our grocery stores have slot machines.
The decision to demolish Texas Station, Fiesta Rancho and Fiesta Henderson can be lumped in with the decision of Station Casinos to close its buffets. The pandemic gave casinos the opportunity to take a long, hard look at what generates money and what offerings are a money suck. (Buffets are the latter.)
Basically, casinos are making these internally long-debated decisions under the cover of COVID.
It's telling this news was released on a Friday. Station Casinos knew there could be some negative buzz about the decision, so they dropped it on a Friday. Fridays are traditionally the day public relations pros release news they want as few people as possible to see. They also released it to the Las Vegas Review-Journal first. Again, the place the fewest people were likely to see the news.
Oh, snap.
The typical Las Vegas visitor never heard of Texas Station, Fiesta Rancho or Fiesta Henderson, never visited and won't miss them.
Folks in those neighborhoods will, though.
In Las Vegas, locals casinos are like local bars in other towns. People know your name, and they're the default place to go to socialize and dispose of some disposable income.
The food was reliable, the pay tables were solid and the parking was always free.
We didn't live near Texas Station, Fiesta Rancho or Fiesta Henderson, but often stopped when we were passing by.
First rule of Las Vegas: Don't get attached to anything. Second rule of Las Vegas: They'll always make more.
Station Casinos is already building a new, $750 million locals casino, Durango Hotel & Casino, with more projects under consideration.
Don't cry because it's over, smile because there's always more new and shiny.
Update (7/28/22): We hear Red Rock/Station Casinos is looking to sell its Santa Fe Station and Sunset Station. More to come.