Three Can't-Miss Panty-Dropper Cocktails From Tom's Urban at New York-New York
During each of our visits to the newly-opened Tom's Urban at New York-New York, we find something new to love. Much of it in liquid form.
With count-'em four bars under one roof, it's perhaps no surprise cocktails are as much a part of Tom's Urban as the food.
Here are three delicious signature at Tom's Urban sure to provide some social lubrication.
Stripside "Horny" Marg
Yes, it's a margarita, but the "horny" in the name and the cocktail's kick telegraphs why this offering made our list of panty-droppers at this fun new watering hold. The Stripside "Horny" Marg is made with Hornitos (Hornitos, horny, get it?) Plata tequila, simple syrup and 100% lime juice with a salty rim.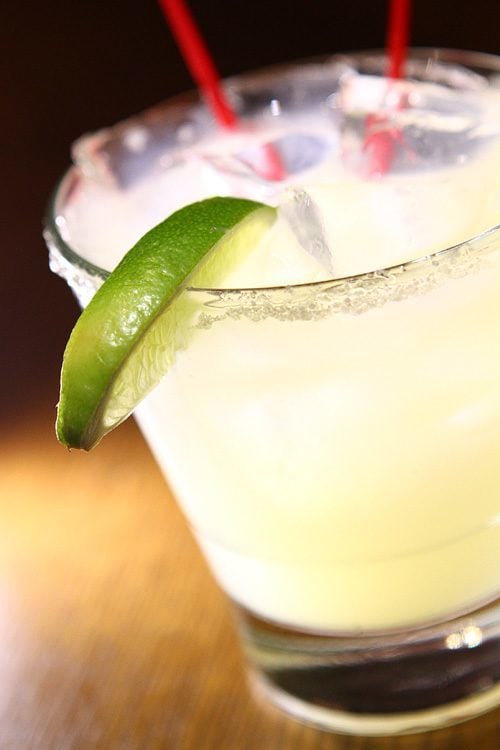 Ultimat Peach Cosmo
Tom's Urban's Ultimat Peach Cosmo is deceptively smooth and flavorful, belying its ultimate goal of warming your date's cockles, whatever those might be.
The Ultimat Peach Cosmo boasts Ultimat vodka, peach liqueur, house made sweet and sour and moscato wine. We're not a wine fan, but didn't realize the Ultimat Peach Cosmo contained it until we'd lost the feeling in our face, and by then we didn't particularly care.

Tomm's Cup
Not a typo, Tomm's Cup features Beefeater gin, Pimm's (a gin-based liqueur), strawberry puree, ginger beer, simple syrup and lemon juice.
Tomm's Cup is topped with cucumber and mint, so we're declaring this panty-dropper a health drink, complete with the Food & Drug Administration's recommended daily allowance of vegetables.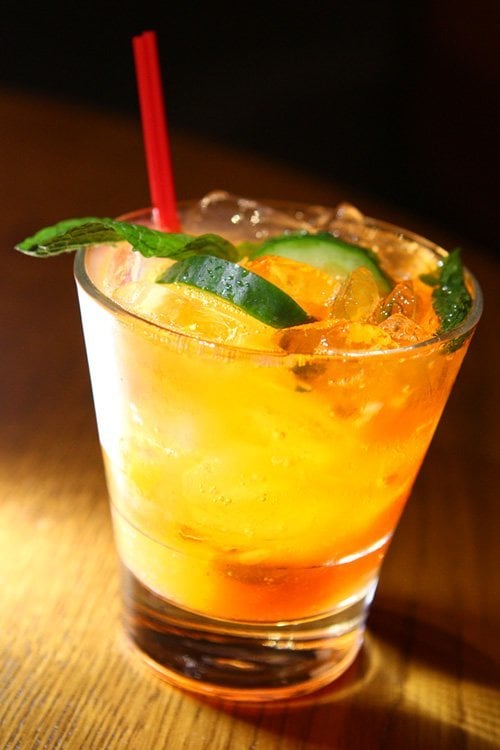 We have nothing but good things to say about Tom's Urban, and can't wait to visit again. Read more about this new restaurant and bar from Tom Ryan, the guy who invented stuffed-crust pizza for Pizza Hut and the McGriddle for McDonald's. No, really.