Ten Movies Featuring Craps, In Honor of National Dice Day
December 4 is National Dice Day, and as a Las Vegas blog we would be embarrassingly remiss if we didn't acknowledge this most auspicious of quasi-holidays. Happy National Dice Day!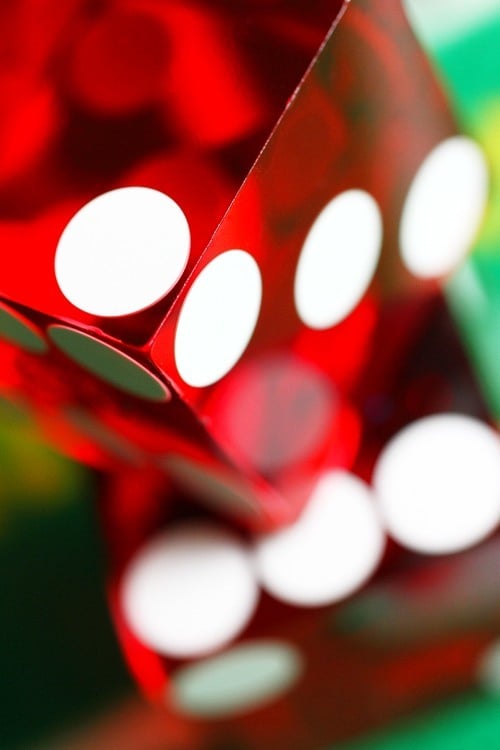 What, you thought that was the whole thing? Of course not. Here are 10 movies where dice were involved, specifically in the form of craps, one of the most boisterous, exciting games in any Las Vegas casino.
1. Indecent Proposal
Woody Harrelson never had a prayer.
2. Diamonds Are Forever
James Bond always had a fondness for the ladies and dice. But mostly that first thing.
3. Guys and Dolls
Marlon Brando and Frank Sinatra star in this 1955 film, and inexplicably, it's Brando that sings "Luck Be a Lady" during a craps session.
https://www.youtube.com/watch?v=xVlQXvrWC_A
4. Harlem Nights
The f-bomb gets dropped a lot in this little gem. We forgive it because, you know, craps.
5. The Cooler
One of our favorite craps movies. We once played craps with the writer of "The Cooler" at Primm Valley Resort & Casino. Random factor: Infinite.
https://www.youtube.com/watch?v=HQiYT_AdGdU
6. Hard Eight
More f-bombs. Don't worry, you never hear them at a real craps table, ever. Ahem.
7. Walking Tall
Let's just say Buford Pusser isn't one to suffer dice cheats lightly.
8. Ocean's 13
"Oceans 13" could totally happen. Especially the dice part. Because casino pit bosses never notice magnets or dice that have been tampered with and stuff.
9. The Big Town
A classic for lovers of craps, starring Matt Dillion as a kid from a small town who discovers he's got a talent for shooting craps. What could possibly go wrong?
10. Casino
It's the crème de la crème of casino movies, and not just because it's named "Casino." "Casino" has maybe the most famous of movie craps scenes, as Sharon Stone's character stirs up some drama just to make Robert De Niro's character fall in love with her. Or something.
Here's a bonus National Dice Day trivia item: The man playing the high roller in that scene with Sharon Stone is Ali Pirouzkar (pictured below). He's quite a character, and can often be seen roaming Caesars Palace and The Forum Shops. You can't miss him, and he loves being asked for his autograph.