Ten Great Places for Filet Mignon in Las Vegas
August 13 is National Filet Mignon Day, so we figured it's time to crank out our gratuitous list of the best places to get our favorite Las Vegas steak. "Filet mignon," for the record, means "dainty fillet" in French. We like it anyway.
1. Old Homestead at Caesars Palace
Old Homestead is our pick as the best steakhouse on the Las Vegas Strip, in a city plump and juicy with great places for steak. Beyond the impeccably prepared steaks, the sides are so good, they'll turn you Mormon. Or something.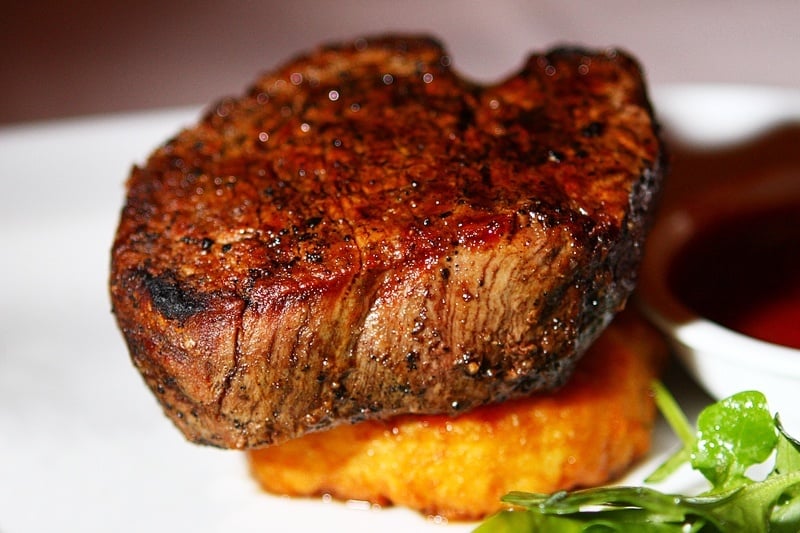 2. STK at Cosmopolitan
There's nothing that's not spectacular here, so it follows the filet mignon would follow suit. Oh, and it's in the Cosmopolitan, so what more do you need to know? Our only word of warning: Despite the greatness of the steak, STK is unbearably loud. A small price to pay for some of the best steak in Sin City.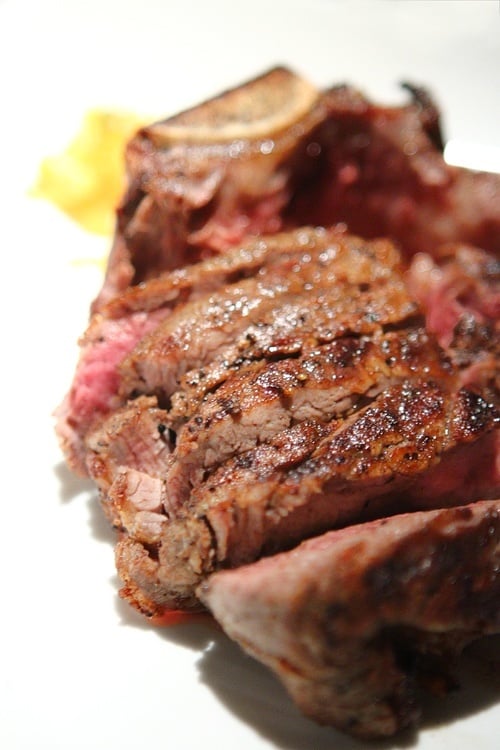 3. Koi at Planet Hollywood
Koi isn't a steakhouse, but that doesn't preclude it from having a spectacular filet mignon. It's Kobe-style beef with a unique presentation, and once you try it, you may never have the sushi again.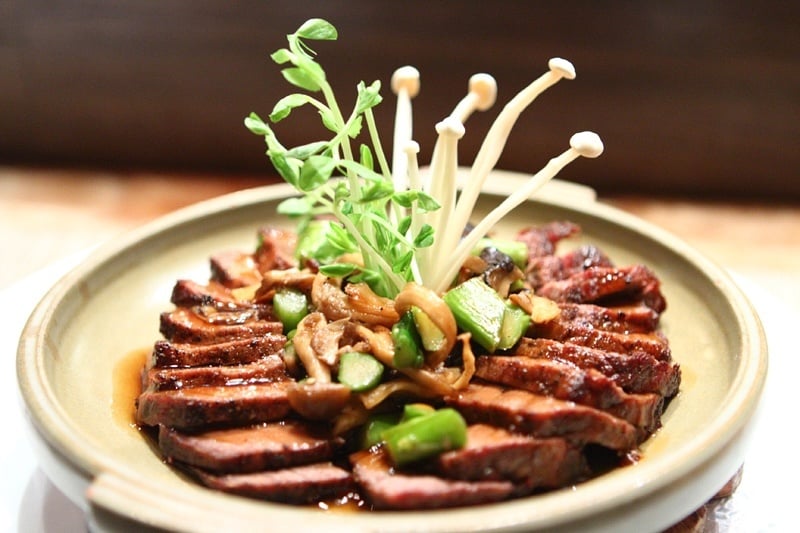 4. Prime at Bellagio
We've never actually visited Prime, but everyone raves about it, so we're including it here. As it's at Bellagio, it's pricey, but we hear it's worth it, and can't wait to try the filet mignon ourselves soon.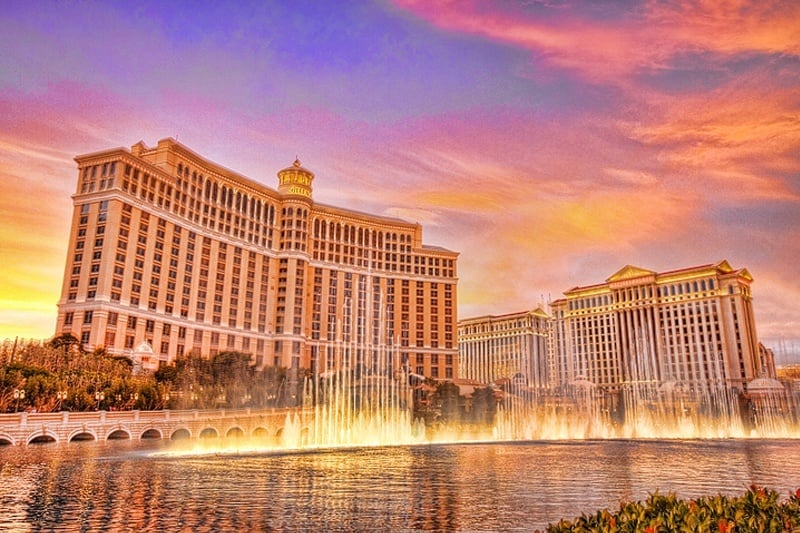 5. The Steakhouse at Circus Circus
The Steakhouse at Circus Circus has been wooing palates for more than 30 years. The meat is aged for 21 days in a glass-enclosed aging room, then prepared in a demonstration kitchen complete with an open-hearth mesquite charcoal broiler. To die for.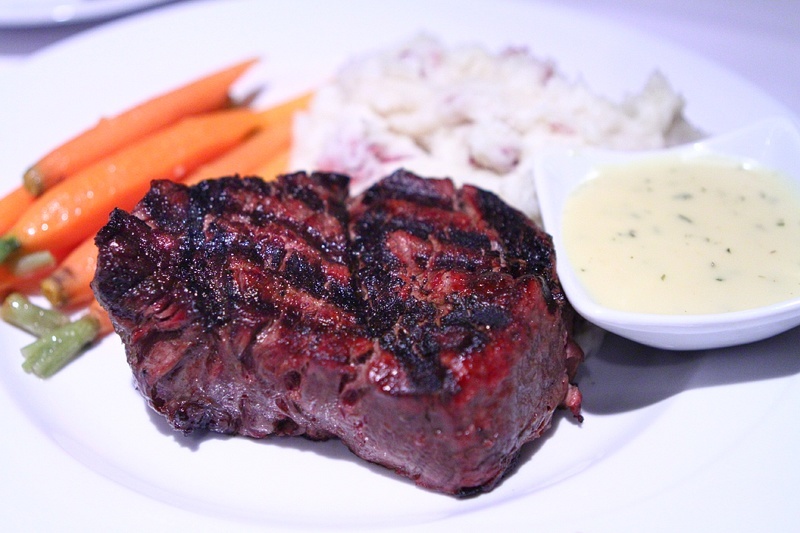 6. Palm Restaurant at The Forum Shops
Why don't you hear more about this wonderful restaurant? We have no idea. The food is delicious, the service top-notch, and the values are pretty great. Ask about the prix fixe lunch menu, which happens to include a filet mignon, with the option of it being immersed in seafood.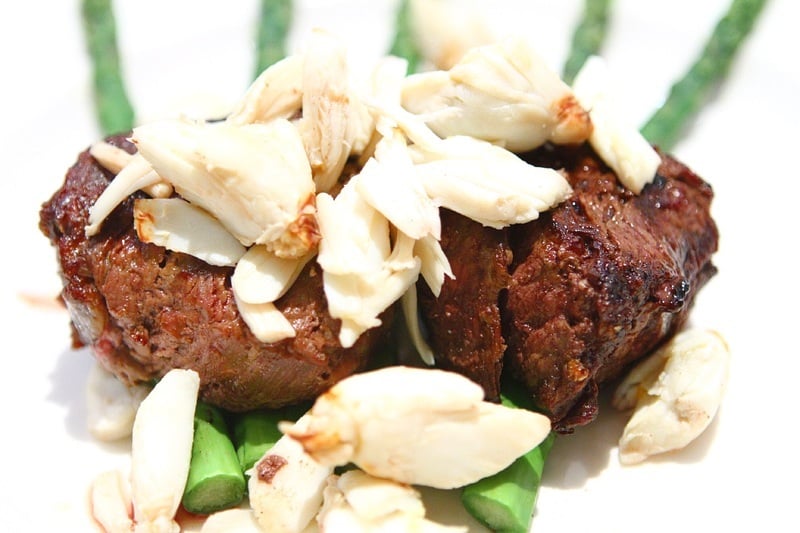 7. Lakeside Restaurant and SW Steakhouse at Wynn
The Lakeside Restaurant and SW Steakhouse at Wynn share an executive chef, David Walzog, so you can get a wildly delicious filet mignon at either establishment. It'll cost you, but it's Vegas, and you only live once.

8. Gordon Ramsay Steak at Paris
Whatever you might think of world-class-ranter and celebrity chef Gordon Ramsay, there's no denying his steakhouse at Paris has won over legions of fans. Reservations are tough to come by, so plan ahead.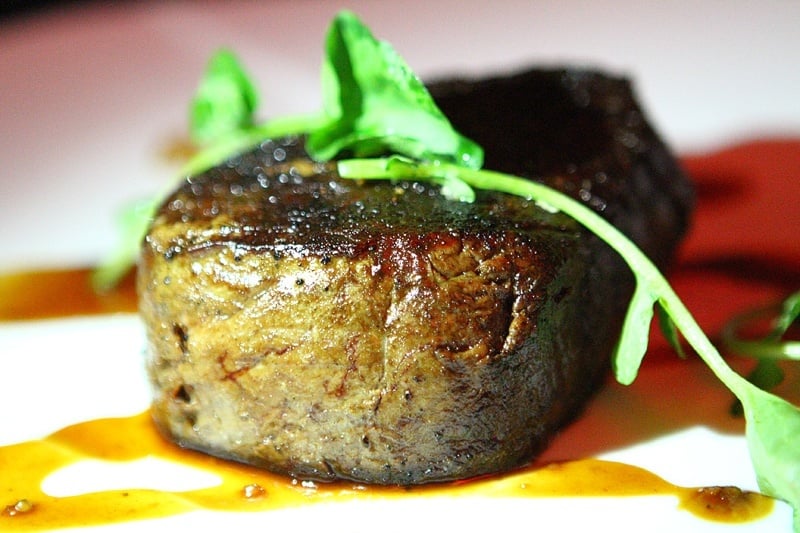 9. Cut at Palazzo
Chef Wolfgang Puck is behind this offering, named the best steakhouse in Las Vegas by numerous publications and critics. The steaks are dry-aged for 35 days, and the swanky surroundings add to experience.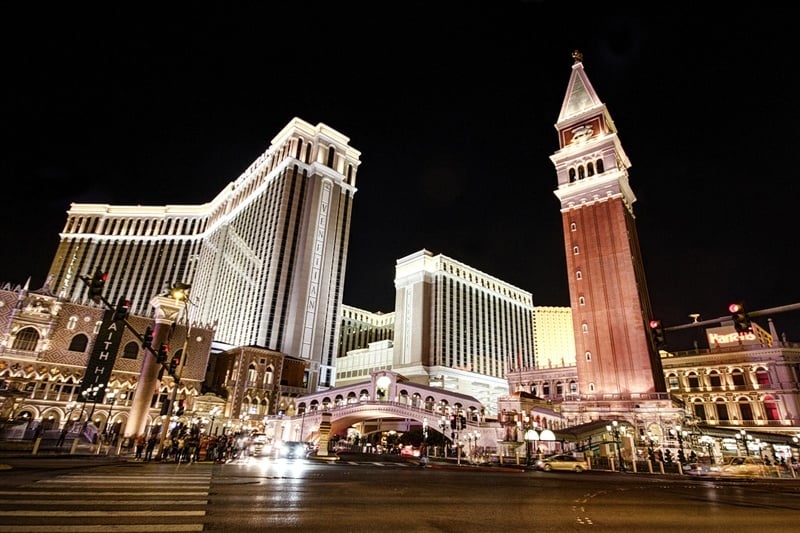 10. Andiamo Steakhouse at The D
Well, look who joined the party! This new offering at The D, downtown, is holding its own against the big boys on The Strip. Andiamo has the benefit of having a cozy atmosphere, a stand-out waitstaff and more value-oriented priced, especially compared to steak joints on The Strip.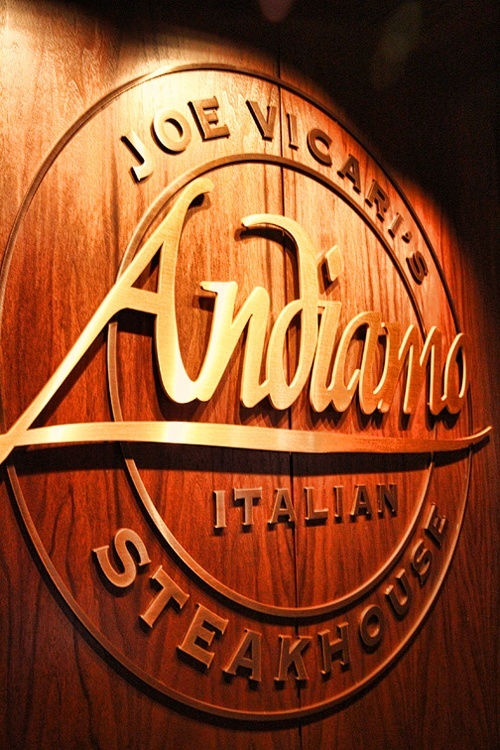 So, did we leave out your favorite? Partial to Craftsteak at MGM Grand or Stripsteak at Mandalay Bay? Let us know.
Update (12/9/18): Man, alive, Las Vegas has some great places for steak! Since writing this story, we've tried two more places that rank among the best for filet mignon in Las Vegas, so we have to add them.
11. Joe's Seafood, Prime Steak & Stone Crab at Forum Shops
Honestly, we should've tried Joe's years ago, as they'd be at the very top of our list of best places for filet mignon in Las Vegas! That's right, they leapfrogged over some of our all-time favorites like Old Homestead and STK. Read more.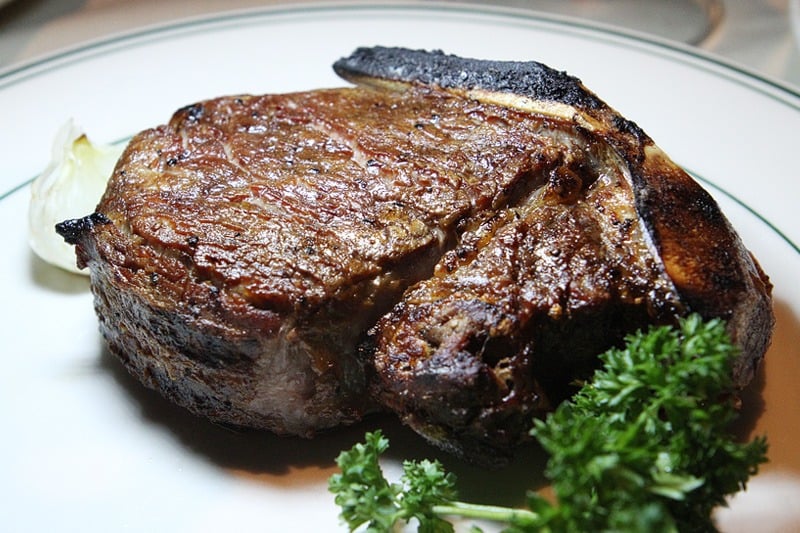 12. Triple George Grill at Downtown Grand
We were so busy ordering the chicken parm (the best in Las Vegas) at downtown's Triple George Grill, we forgot to try the steaks. The restaurant's filet mignon is world-class, and if you like martinis, try the incomparable black cherry lemondrop. Read more.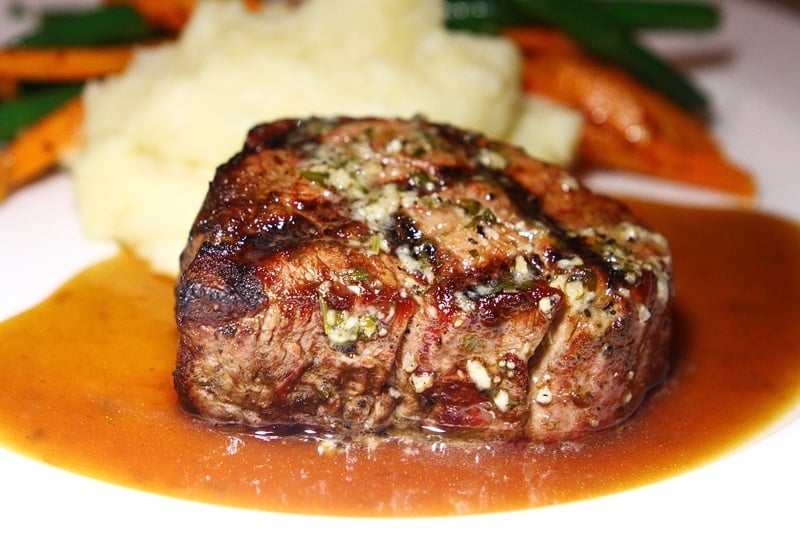 Let us know if we've left the best filet mignon in Las Vegas off our list!