Joe's Seafood, Prime Steak & Stone Crab is a Certified Strip Stand-Out
One hallmark of a remarkable dining experience in Las Vegas is the memory of it lingers. Given we're still thinking about Joe's Seafood, Prime Steak & Stone Crab long after our visit, it more than qualifies.
And we aren't even a seafood person.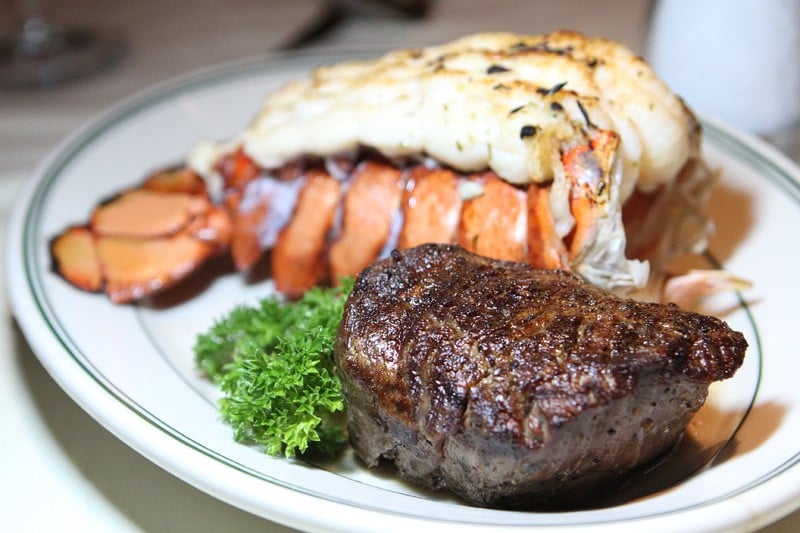 Joe's Seafood, Prime Steak & Stone Crab has been a fixture at the Forum Shops at Caesars Palace since 2004.
It's rumored the restaurant is one of the most profitable in all of Las Vegas, and it's easy to see why. Hint: It's the awesome.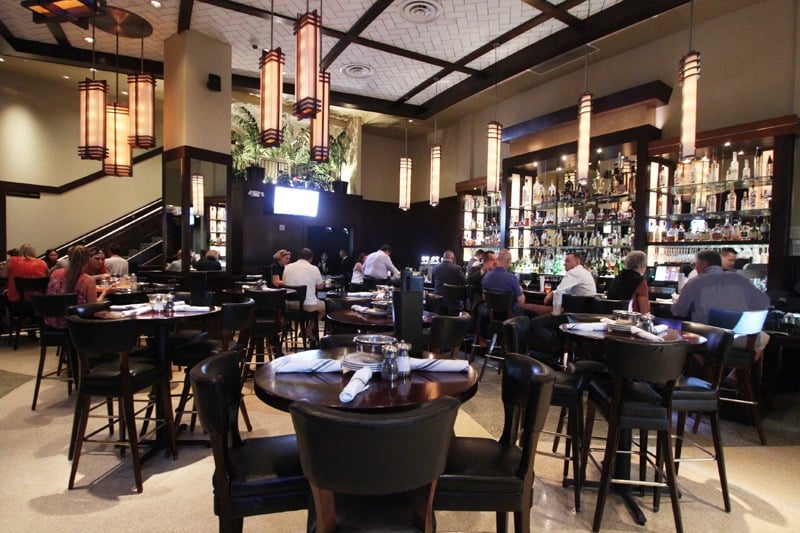 From Joe's elevated but unpretentious atmosphere to its stellar cocktails and mind-blowing entrees, this restaurant is a must-try.
Once you try it, expect to discover your latest dining addiction in Las Vegas. As if you didn't have enough places to love, already.
Let's kick things off with an amazing cocktail, one our waiter (more about him in a minute) said is about the only signature drink offered.
Most of the cocktail menu consists of classics, but the South Beach Peach cocktail is an original and joins our roster of world-class panty-droppers.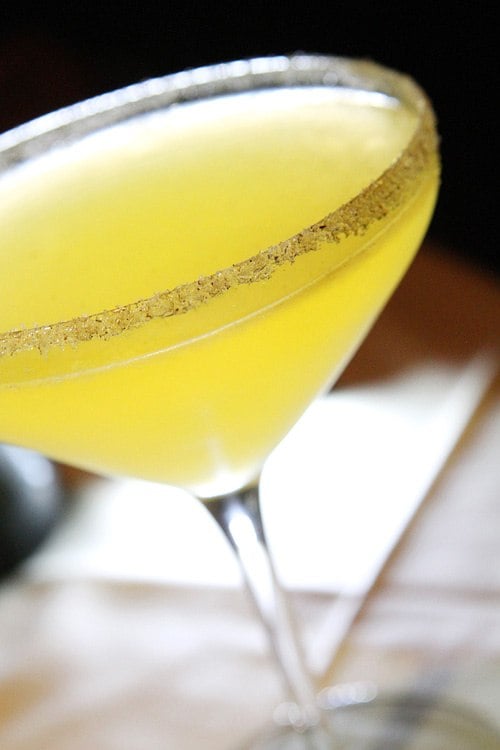 There's a wide selection of appetizers as you might expect, with a decidedly seafood bent, including fried calamari ($15.95), oysters Rockefeller ($18.95), charred octopus ($17.95) and jumbo shrimp cocktail ($18.95).
We really need to just skip listing the prices, because it's Vegas, and money is no object! Translation: Our friend paid. Moving on.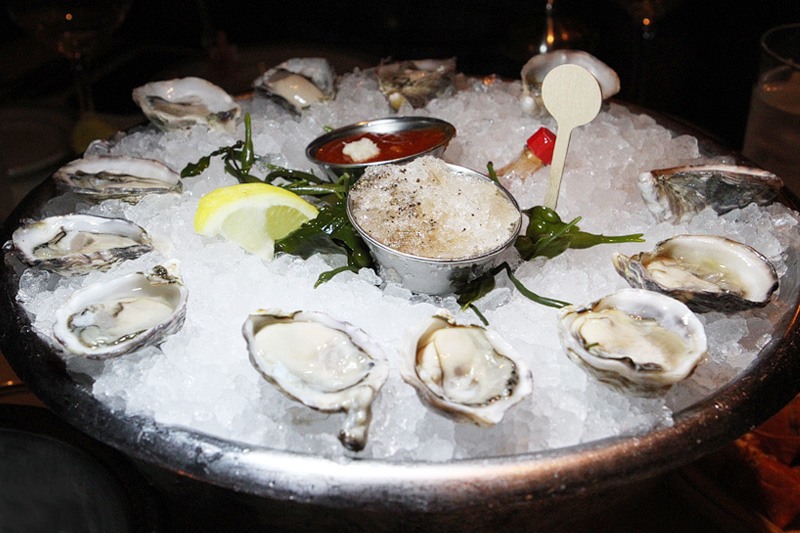 The menu at Joe's Seafood, Prime Steak & Stone Crab holds one delight after another, so let's just dive into the goodness.
Joe's is known for its crab, and the Alaskan king crab got rave reviews from the seafood-lovers in our party.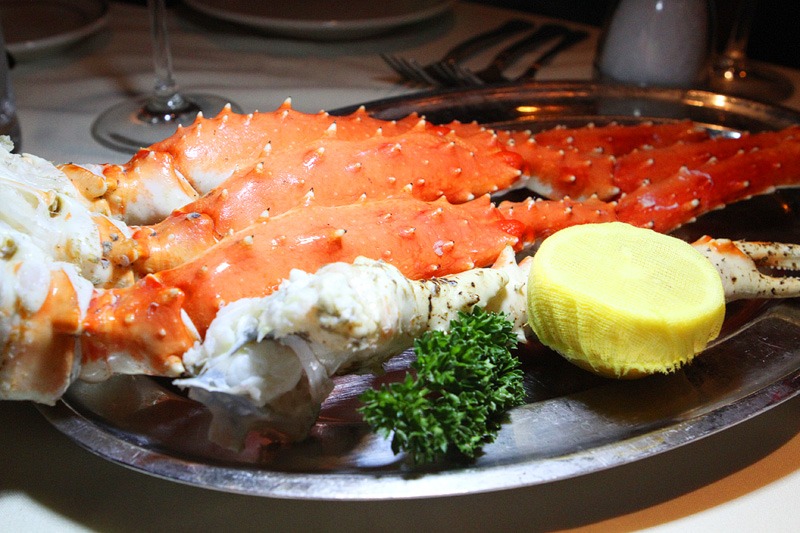 Joe's has a guy who cracks, cuts and trims the crab legs for you, so don't worry about breaking a nail.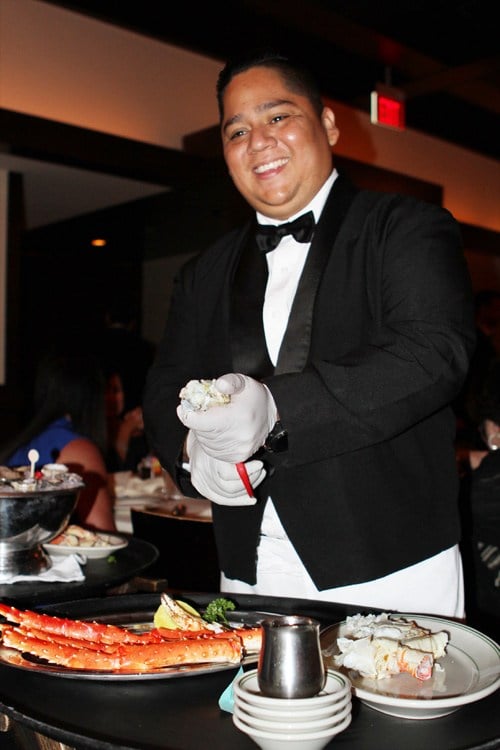 Let's just say every entree and every side was spectacular in quality, quantity and presentation.
The Filet Oscar ($49.95) made one of our dining companions swoon. Literally.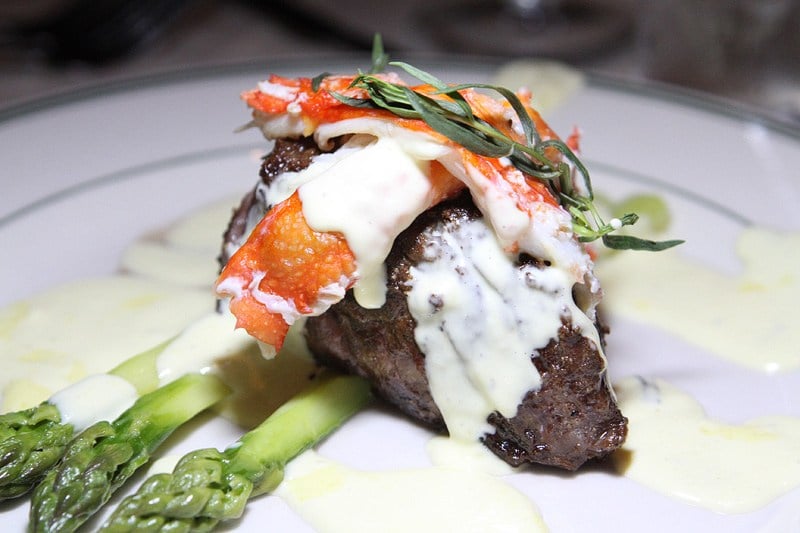 There were three highlights of our evening at Joe's. You've seen the first, it was the South Beach Peach. Plural.
Second, we had one of the best steaks we've ever had in Las Vegas, and we've been to just about every steakhouse in town. The bone-in filet mignon ($58.95) is in the "Bone-In Signature Prime Steaks" portion of the menu, and has probably ruined us for any other filet mignon, ever.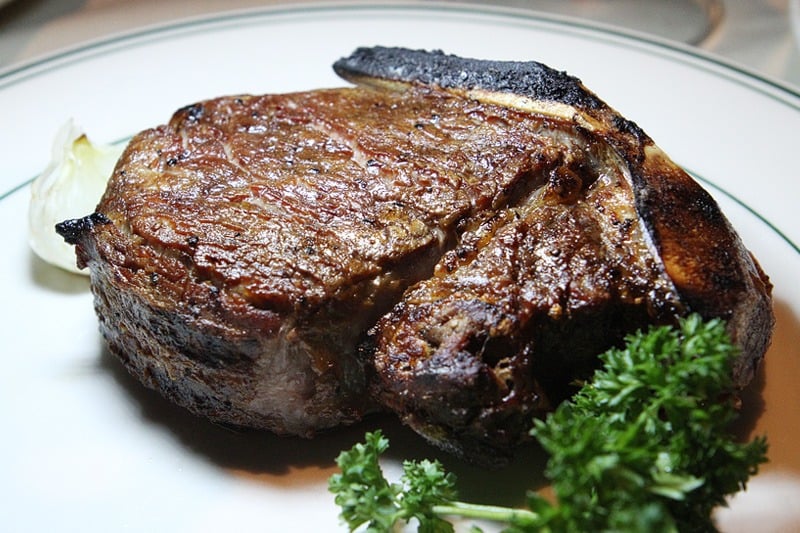 A third highlight of our evening was meeting John Lucas. We'd call John a server, but that's like calling Michelangelo a "proficient doodler."
Lucas' whip-smart banter and exhaustive knowledge of the menu helped make a great meal into an utterly unforgettable evening on the town.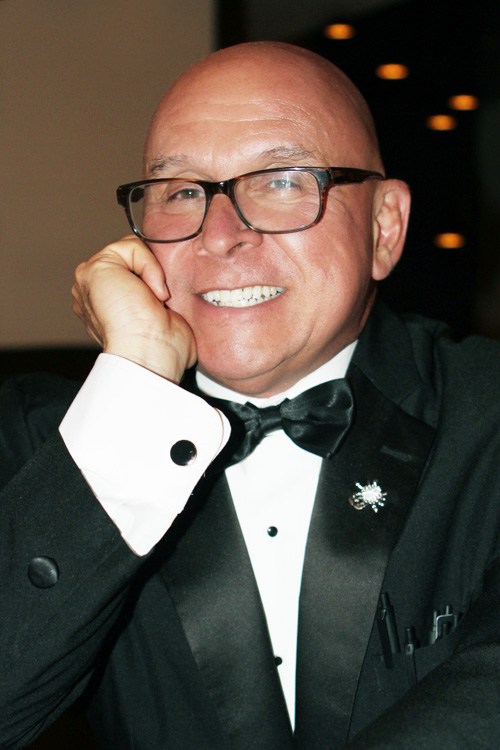 Lucas deftly orchestrated delivery and removal of plates and glasses, timing courses masterfully and shepherding others on the team at Joe's in a way that was a wonder to watch.
Our only observation would be the masterful orchestration of the waitstaff wouldn't be necessary if the booths weren't so small. Then again, the food's so good, elbow room be damned.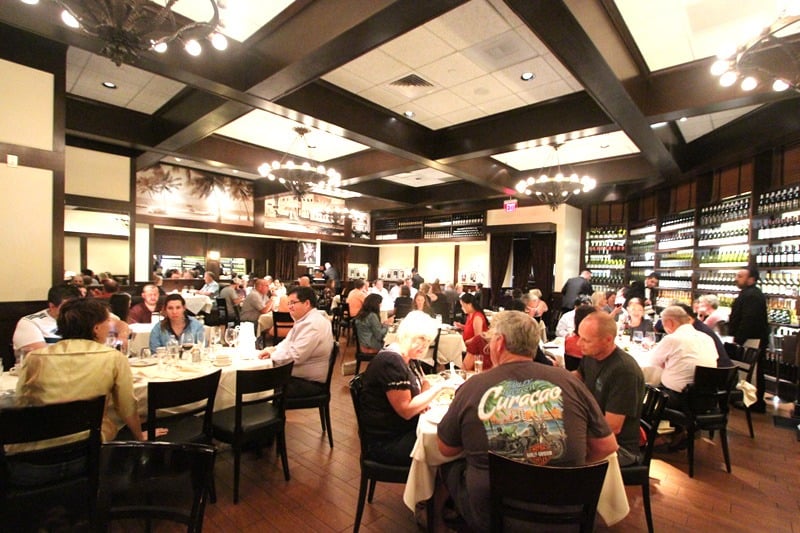 As so often happens during a restaurant outing in Las Vegas, self-restraint flies out the window at Joe's, but you'll want to show a little because at this restaurant, desserts aren't just understudies, they're superstars in their own right.
And we aren't even a pie person.
First up, some kind of pie with berries. They appear blue.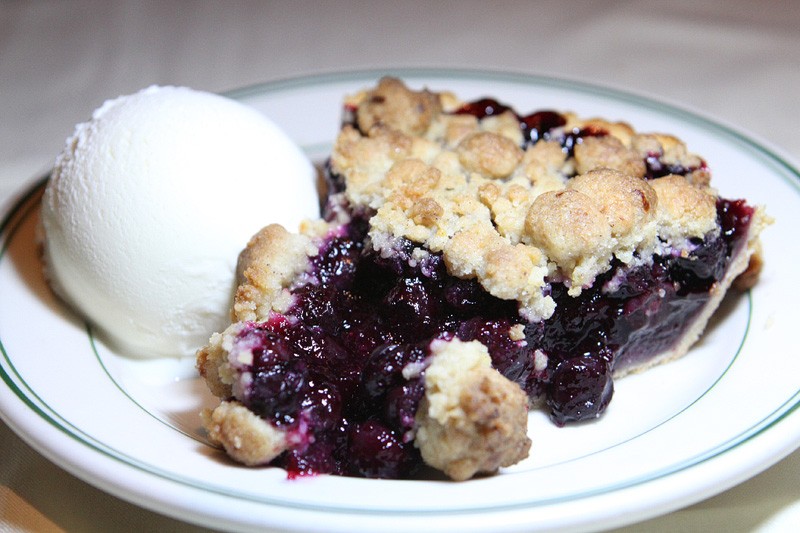 Then we had what can only be described as an orgasm on a plate. Check out Joe's banana cream pie ($9.95).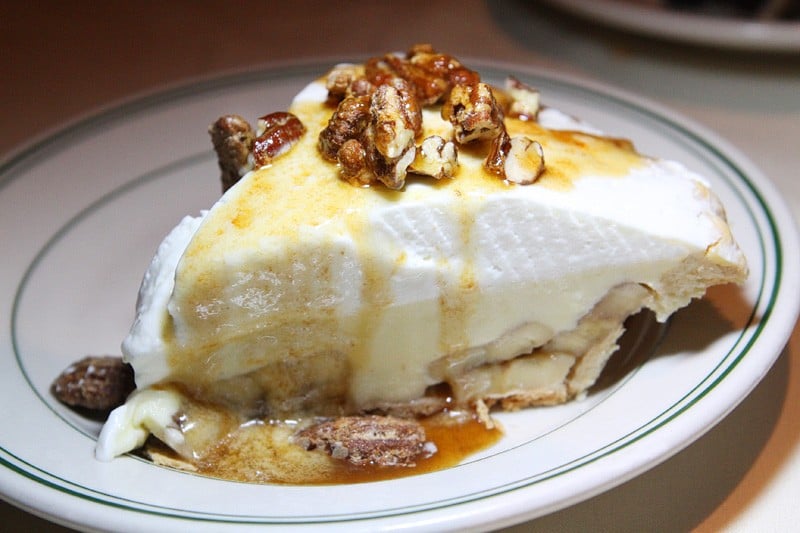 Just wow. We've always sort of hated the texture of pie, but that dislike ended the moment we took a bite of the banana cream pie. We may go back just to have it again.
Joe's Seafood, Prime Steak & Stone Crab more than exceeded all our expectations, and as we said, our meal has crossed our mind innumerable times since our visit.
The Forum Shops at Caesars Palace is about the only shopping mall worthy of Joe's.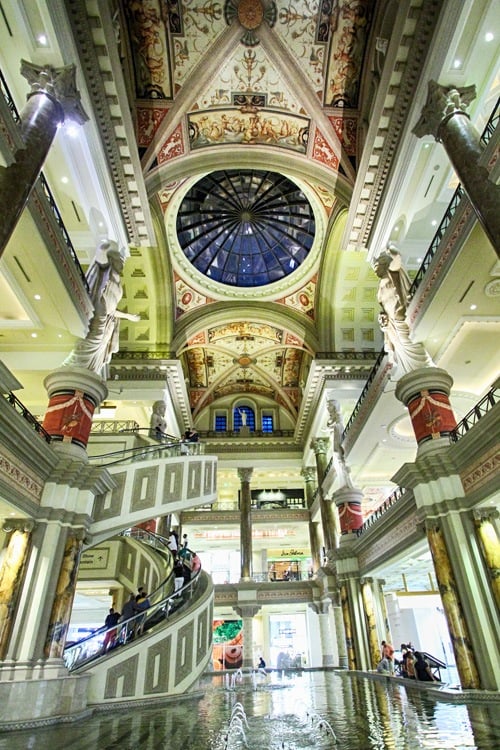 Learn more about Joe's Seafood, Prime Steak & Stone Crab, and check out the full menu, on the restaurant's official site.
If you give Joe's a try, let us know if you enjoyed it as much as we did, although we're fairly sure that's not possible.
Joe's Seafood, Prime Steak and Stone Crab