Surreal Sighting of the Day: Donald Trump Visits El Sombrero in Las Vegas
There we were, checking out the cafe at the Gambler's General Store, when the unmistakable sound of political protesters chanting rang out.
Soon, a dozen or so dark vehicles rumbled down Main Street, the motorcade of none other than Presidential hopeful Donald Trump.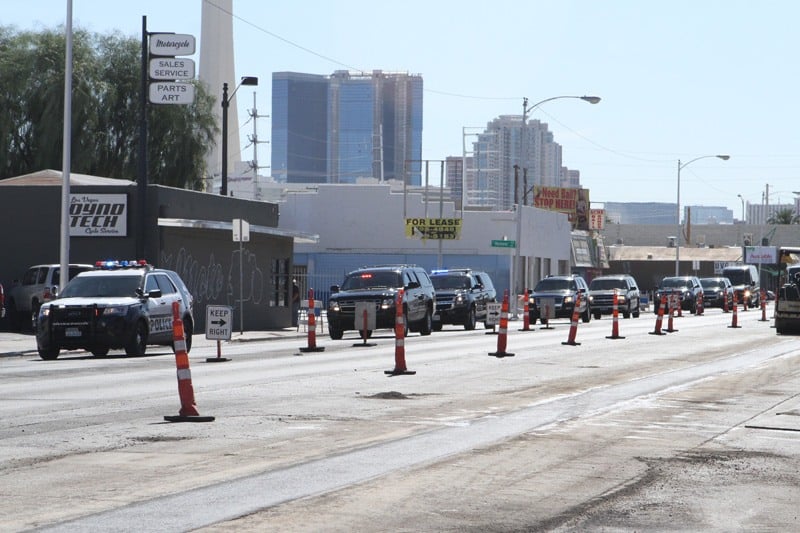 A large police presence quickly formed outside a small Mexican restaurant, El Sombrero Mexican Bistro, in downtown Las Vegas.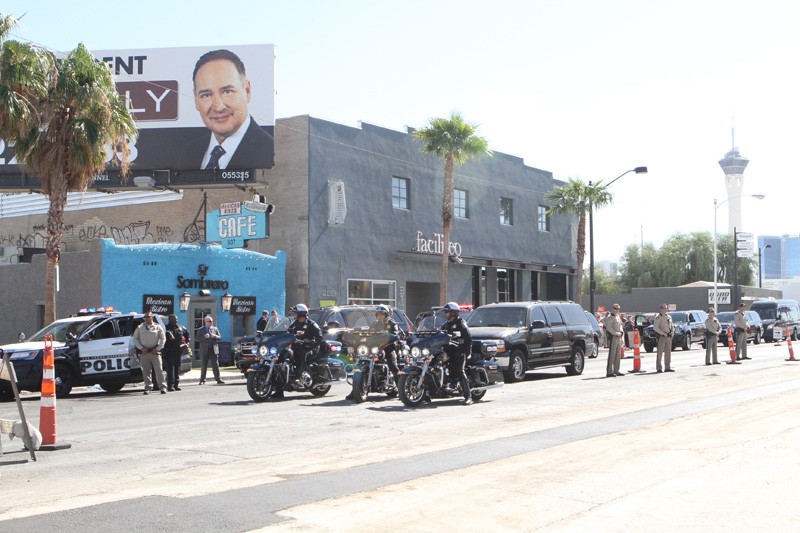 Donald Trump visited the establishment for about 20 minutes, then emerged, surrounded by lots of very serious-looking Secret Service agents.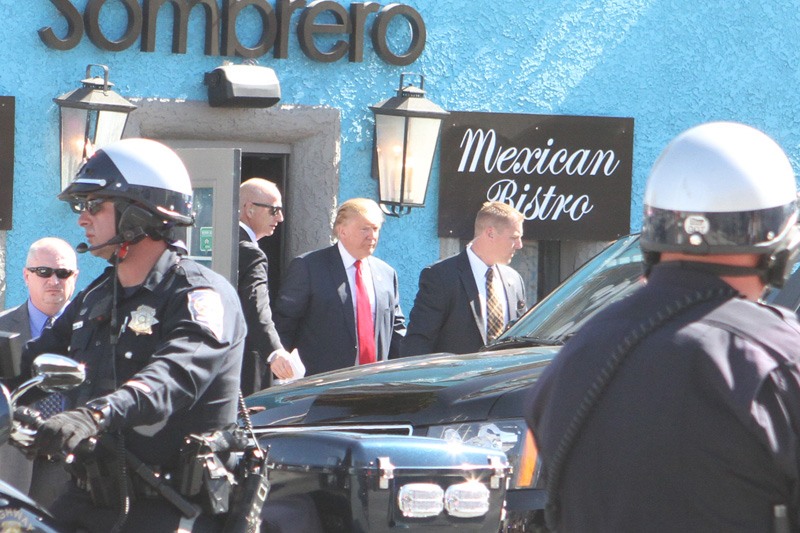 Donald Trump seemed to sense the vibe of the crowd outside (the protesters were out in force and very well-organized), so he moved quickly into his vehicle.
Then, though, he popped his head up above the top of the vehicle and waved directly at us. Because even Donald Trump wanted to know the thrill of being in this Las Vegas blog.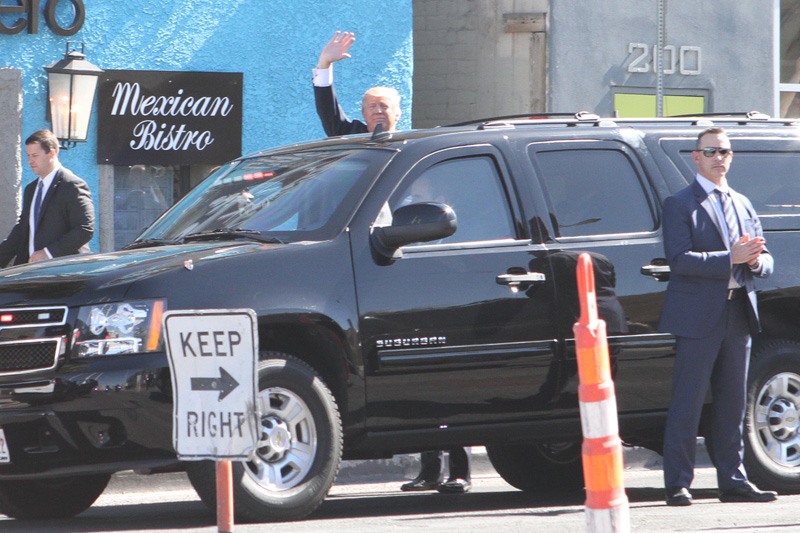 Apparently, Donald Trump had a quick sit-down with Hispanic business leaders during his visit to El Sombrero.
No matter your political leanings, you have to admit, you truly never know what (or who) you'll see in Las Vegas.