Stage Bar Opens at Golden Gate, WTF Ensues at Golden Nugget
The Golden Gate has opened its new outdoor bar, Stage Bar, downtown. The new bar complements its other outdoor bar, One Bar.
Stage Bar boasts 39 shiny new video displays. Here are some pics we took when they were going up. The bar is open nightly, from 6:00 p.m. on.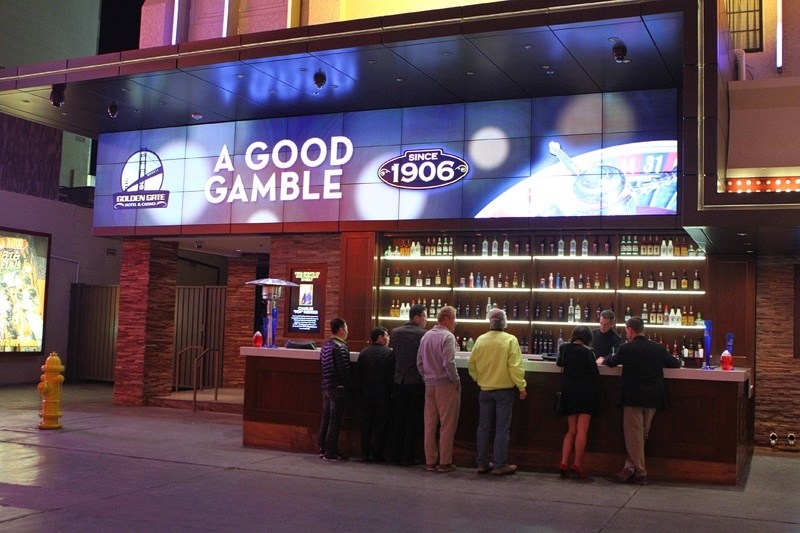 Yay, new bars. But here's where it gets weird.
A short stroll down Fremont Street, Golden Nugget is working on a new outdoor bar, too. Golden Nugget originally announced the name of its outdoor bar would be One Bar. They even put up signs saying so back in August.

When Golden Gate let Golden Nugget know it already had a One Bar, Golden Nugget changed course and decided it would name its bar, wait for it, Stage Bar. Presumably because naming things is hard.
Despite Golden Gate already having a Stage Bar, Golden Nugget is going full-steam-ahead with its Stage Bar, and it appears to be nearing completion.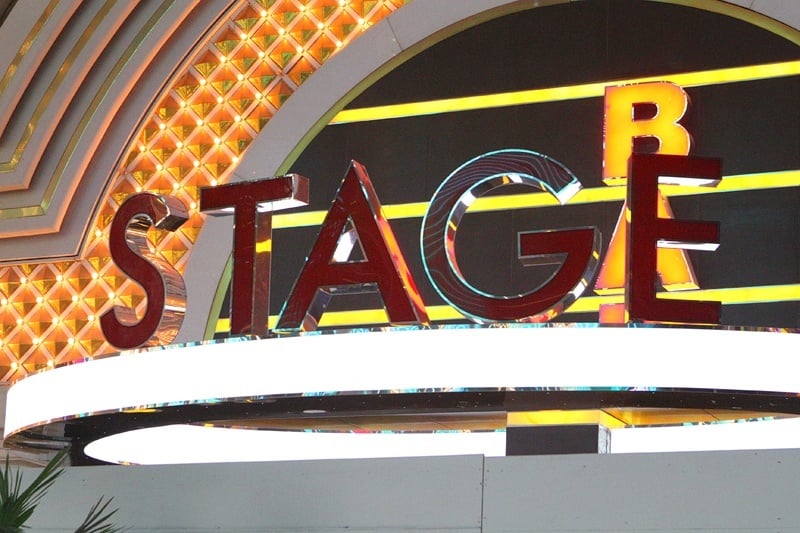 Golden Nugget's Stage Bar is enclosed by a big construction wall, otherwise we'd be able to share photos of it.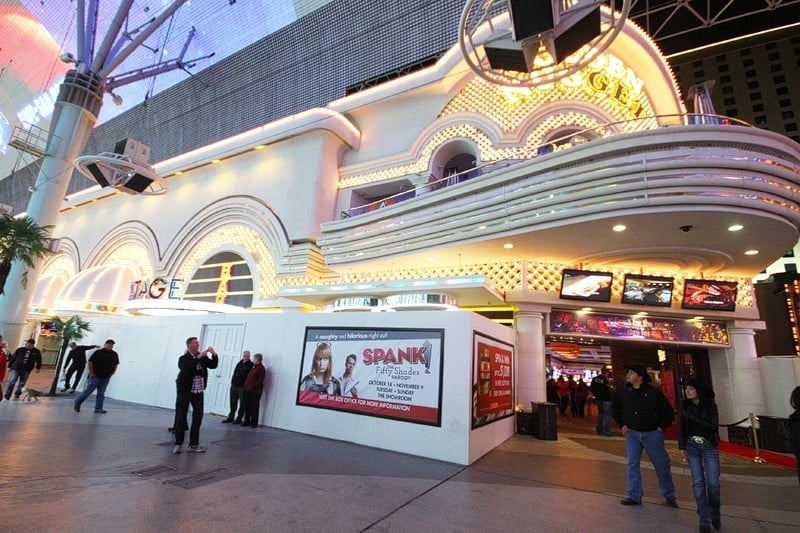 Seriously? Do you know this blog at all? We have yet to encounter a construction wall we could not breach!
Here's an exclusive first look at the Golden Nugget's fancy new outdoor bar, Stage Bar.

Even during the final phase of construction, Golden Nugget is keeping the lights on for us.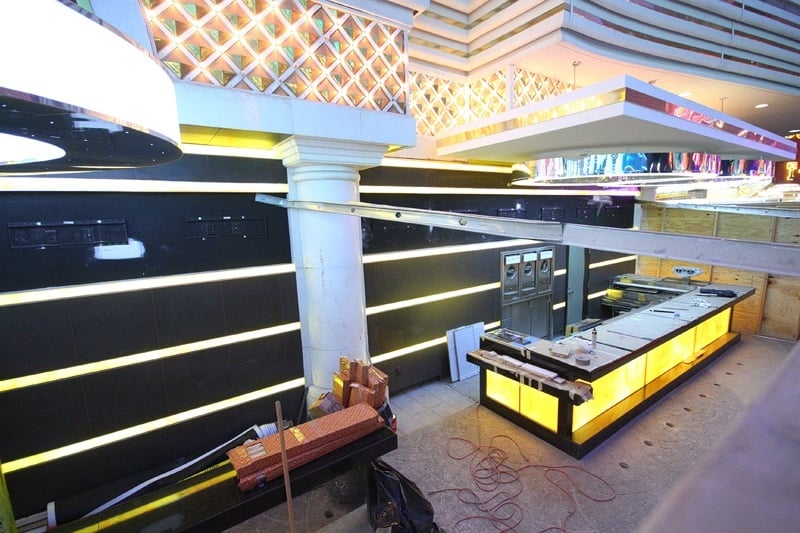 The new bar has long tables, which could be used for beverage-consuming while standing or sitting, and Stage Bar also has mounts for a number of video screens, because that's how bars on Fremont Street roll, baby.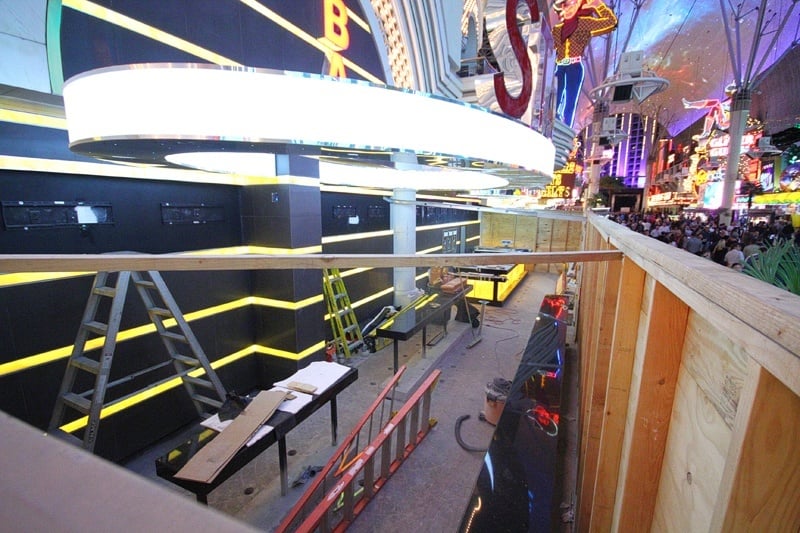 We look forward to seeing how all the bar-naming drama shakes out on Fremont Street, but if you're experiencing downtown correctly, you're unlikely to remember your own name much less the name of your favorite bar.