SlotZilla Zipline Las Vegas Gets Lit at the Fremont Street Experience
Downtown Las Vegas is on the verge of something big! The SlotZilla zipline ride is all lit up, and wired, ready for its hair-raising debut as the next big attraction in Las Vegas.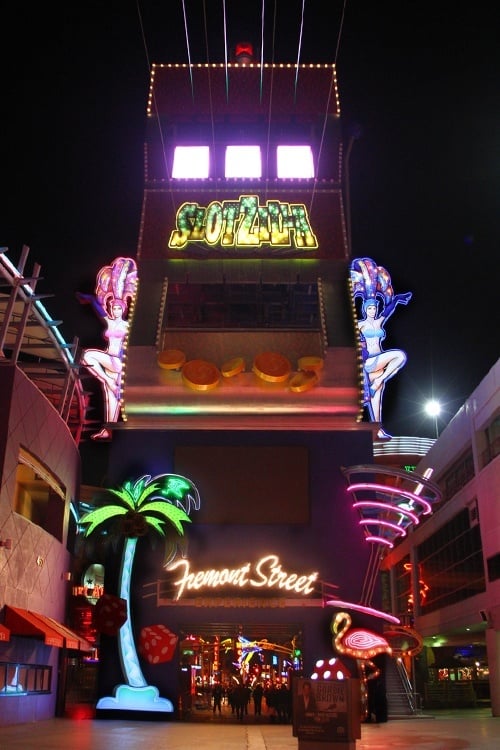 A concrete opening date for SlotZilla has been elusive, but from the giant slot machine's exterior, we expect it won't be long now.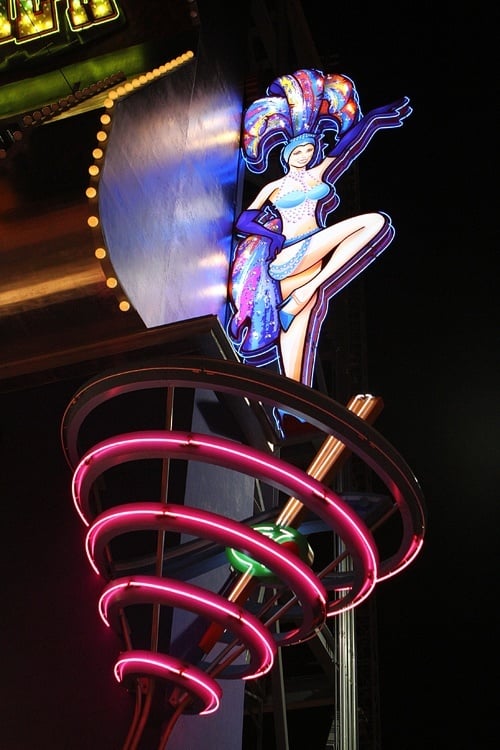 The 120-foot-tall SlotZilla is an imposing presence at the Fremont Street Experience, and its decorative touches include showgirls, a flamingo, martini, palm tree and "Welcome to Fabulous Downtown Las Vegas" sign.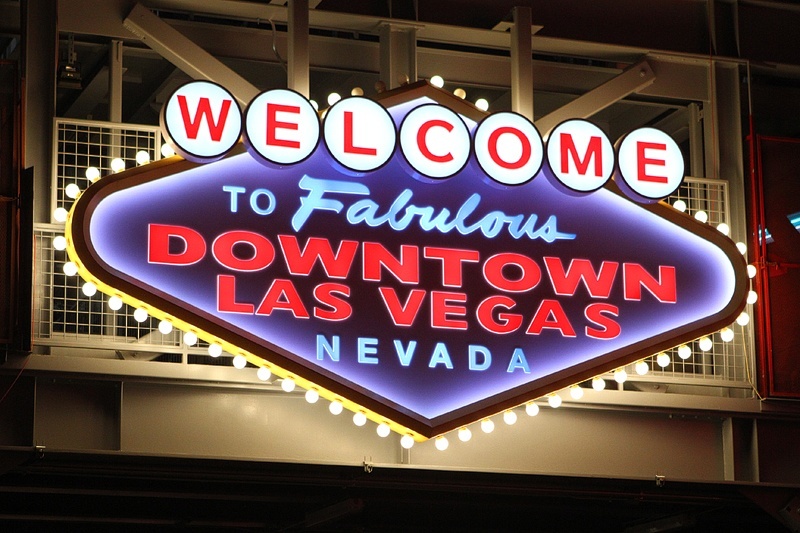 SlotZilla's showgirls are based upon actual women, Jennifer and Porsha, the models who dressed as showgirls and accompanied former Mayor Oscar Goodman to his many public appearances.
SlotZilla's showgirls are exactly 35 feet, 2 11/16 inches tall. That'll win you a bar bet someday. (Most sources inaccurately report the showgirls are 37 feet tall. Amateurs.)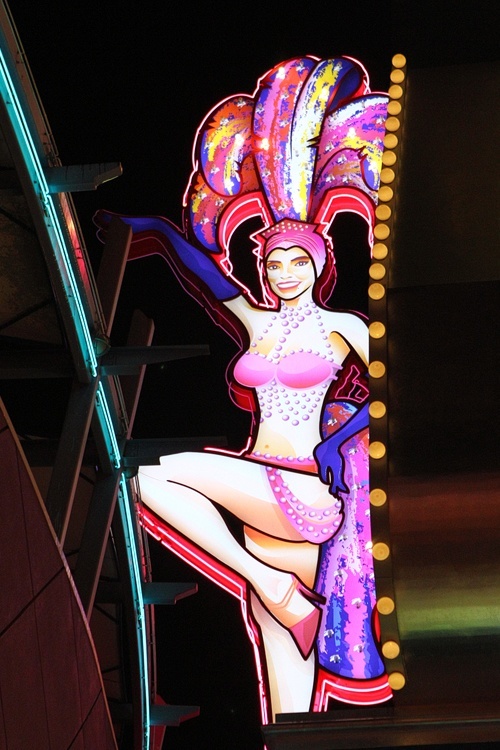 Among the sparkly new flourishes adorning SlotZilla are three video screens which simulate slot machine reels. Unlike a real shot machine, however, this one seems to hit on every spin.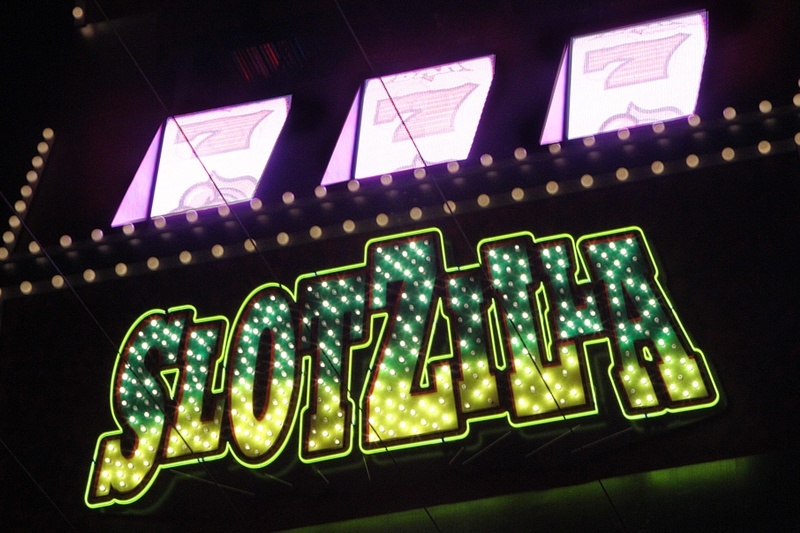 Here's some wonderfully shaky video of the reels in action. We are a Las Vegas blog, not a professional videographer.
The lighting of SlotZilla's bling marks yet another step closer to the opening of this new thrill ride in downtown Las Vegas. Even the
lines have been strung
.
Riders will have the option of departing SlotZilla on one of two zipline levels, 70 feet or 100 feet up. Riders who take the high line will ride Superman-style and fly 1,700 feet, the entire length of the Fremont Street Experience, landing by Golden Gate casino.
Ticket prices for SlotZilla will be $20 for the lower zipline and $30 for the higher.
Here are a few more photos of the SlotZilla zipline getting lit on Fremont Street. Just like the rest of us, come to think of it.