Rumor: Former Wynn Las Vegas President to Become Fontainebleau President
Momentum and anticipation are building for the looming opening of Fontainebleau, and we've got early word who will be at the helm of this Las Vegas resort.
Three sources say the President of Fontainebleau will be Maurice Wooden, the formerly president of Wynn Las Vegas.
Fontainebleau (pronounced "fountain-blue") says it's on schedule to open by the end of 2023, although we've heard rumblings otherwise. We keep sharing those rumblings to ensure Fontainebleau sticks to its opening timeline just to spite us. (Why do you think Sahara is still open?)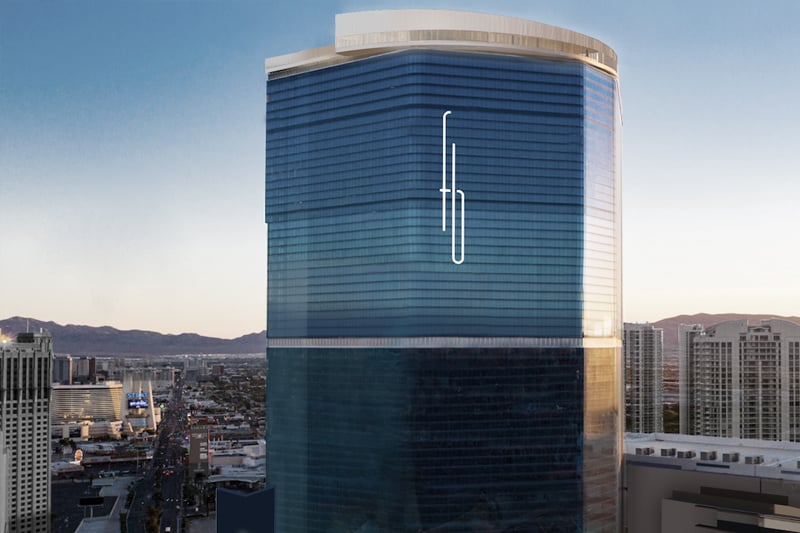 If the name Maurice Wooden isn't familiar, you may not have been paying attention to Las Vegas during the Steve Wynn scandal.
We probably shouldn't use the past tense of that, as Steve Wynn and several former and current Wynn Las Vegas executives are still involved in at least one class action lawsuit.
Wooden was president of Wynn from 2013 to 2019, and managed to steer clear of much of the Steve Wynn kerfuffle.
Wooden was replaced by Marilyn Spiegel. She was replaced by Brian Gullbrants. There will be a quiz.
The rumor of Maurice Wooden becoming president of Fontainebleau comes on the heels of the abrupt departure of Cliff Atkinson, a longtime casino executive. We probably should've put "departure" in quotation marks, as the circumstances surrounding Atkinson's departure are murky. Basically, they announced a president when they already had one.
Our impression is Fontainebleau got cold feet and decided Atkinson wasn't the right guy for the job. (There was apparently some head-butting, and both parties decided it was best to part ways.) The company announced a new president, Brett Mufson.
Mufson is a finance guy, so we predicted early on he wouldn't be the person who ultimately did the day-to-day gig. Fontainbleau needs a real casino president. It's an impossible job. Enter Wooden.
Wooden has the chops to give Fontainebleau the best possible chance of success, despite some inner turmoil we've heard is threatening to derail the opening timeline for the resort.
The biggest complicating factor for Fontainebleau in bringing on Maurice Wooden is related to licensing, especially given his history at Wynn Las Vegas and Steve Wynn's fall from grace. Regulators are sure to ask what Wooden knew of Wynn's misdeeds and when, and trust us, everybody knew.
Most of the folks who knew of Steve Wynn's sexual harassment activity skated, accountability-free. (Hence the lawsuit.)
It's easy to judge the actions (or inaction) of Wynn executives in hindsight. But before the Wall Street Journal's story about Wynn's transgressions, any individual whistle-blower would've been whistling in a wind tunnel.
So, Steve Wynn's behavior was tolerated and ignored and covered up for years. At the time, Steve Wynn was a Las Vegas god and no Wynn executive was going to take on Wynn or disrupt that gravy train.
Let's just say Wooden is likely to get some tough questions from Gaming.
Assuming he can navigate that process, Wooden seems a good choice to take on the challenges facing Fontainebleau.
Convention business isn't back to full strength, foreign travelers also haven't bounced back completely following the pandemic. Fontainebleau is bringing thousands of rooms online at a time when the post-pandemic bump is likely to mellow and, well, visitation was flat prior to the pandemic, we expect that could be the case again soon.
That said, the opening of Fontainebleau will be a momentus occasion in Las Vegas. The project originally broke ground in 2007, if you can believe that.
The resort has been locked down to outsiders, so they're banking on a big reveal in December 2023. The renderings are gorgeous, but it remains to be seen if Fontainebleau can meet expectations, even with a veteran like Maurice Wooden holding the reins. No pressure.