Awkward: Fontainebleau Names President When It Already Had One
Recently, Fontainebleau Las Vegas snagged $2.2 billion in financing for the completion of the resort.
Even more recently, it got very awkward.
On Jan. 9, 2023, Fontainebleau (pronounced "fountain-blue") announced a president and CEO, Brett Mufson.
The awkward part? Fontainebleau already had a president, Cliff Atkinson.
As we were the first to share, Cliff Atkinson is no longer president of Fontainebleau Las Vegas, and this has drama written all over it.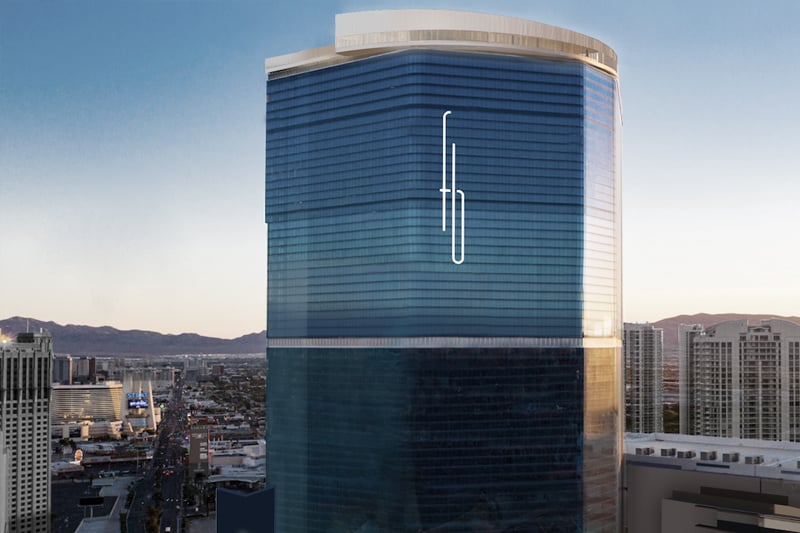 We'll say right off the bat, we'd formed an emotional attachment to Cliff Atkinson.
In Feb. 2022, about 10 minutes after it was announced Atkinson would be president of Fontainebleau, he dropped us a line to introduce himself. We were duly impressed and agog.
Atkinson said all the right things about Fontainebleau. He wanted the resort to build on luxury Fontainebleau brand, but also wanted the place to get back to basics, appealing to gamblers (increasingly rare on The Strip) while folding in an old-school Rat Pack vibe.
While Atkinson was accessible and affable, he stubbornly declined our requests to get a look inside the resort as construction ramped up. Annoying, but we get it.
Atkinson held fast to the narrative Fontainebleau will open on time, in Q4 of 2023, despite our hearing chatter the opening could be delayed.
Atkinson drew upon his relationships in Las Vegas and the hospitality industry to recruit some top-notch talent. They include Colleen Birch, chief operating officer (formerly of Cosmo); Stephen Singer, chief financial officer; Marc Guarina, chief technology officer (formerly of Wynn Resorts); Daniel Espino, "chief people officer" (human resources, formerly of Cosmo); and Stacie Michaels, general counsel (formerly Wynn Las Vegas Senior Vice President and General Counsel).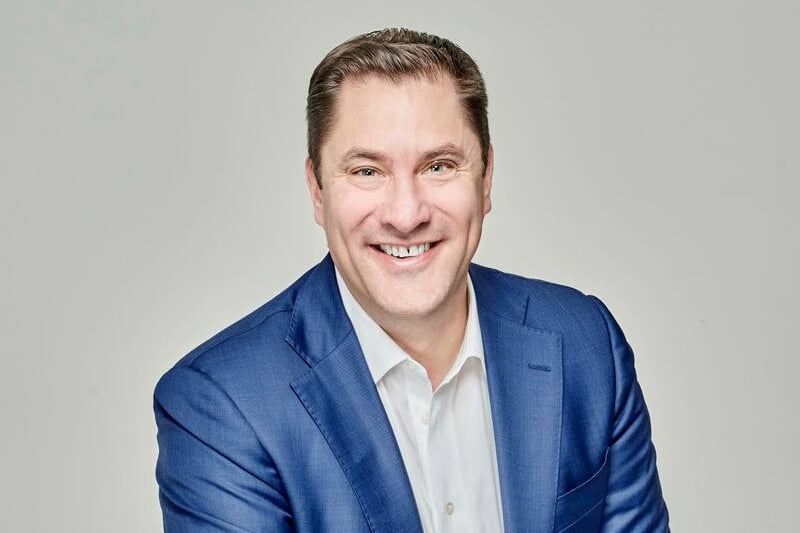 Atkinson previously served as president of Luxor, and was Senior V.P. of Hotel Strategy for MGM Resorts, along with being G.M. of Mandarin Oriental in Las Vegas and San Francisco, and prior to that was at New York's Gramercy Park Hotel.
All that said, here we are. Atkinson appears to have been discarded like buffet leftovers being shipped off to a pig farm.
This situation has more red flags than a birthday party for Xi Jinping. The president of the People's Republic of China. China's flags are red. Please keep up.
The official news release announcing Brett Mufson becoming president of Fontainebleau didn't include any mention of Cliff Atkinson. In hospitality industry jargon, that's what's known as a shitty move.
Our sources say Atkinson's dismissal from Fontainebleau came as a surprise and was abrupt, with the announcement being done at a company town hall meeting.
Everyone's being tight-lipped about why Brett Mufson's in and Cliff Atkinson's out, but it looks like Fontainebleau Development got cold feet and Atkinson wasn't deemed a good fit. It's possible they lost confidence. There's a lot at stake.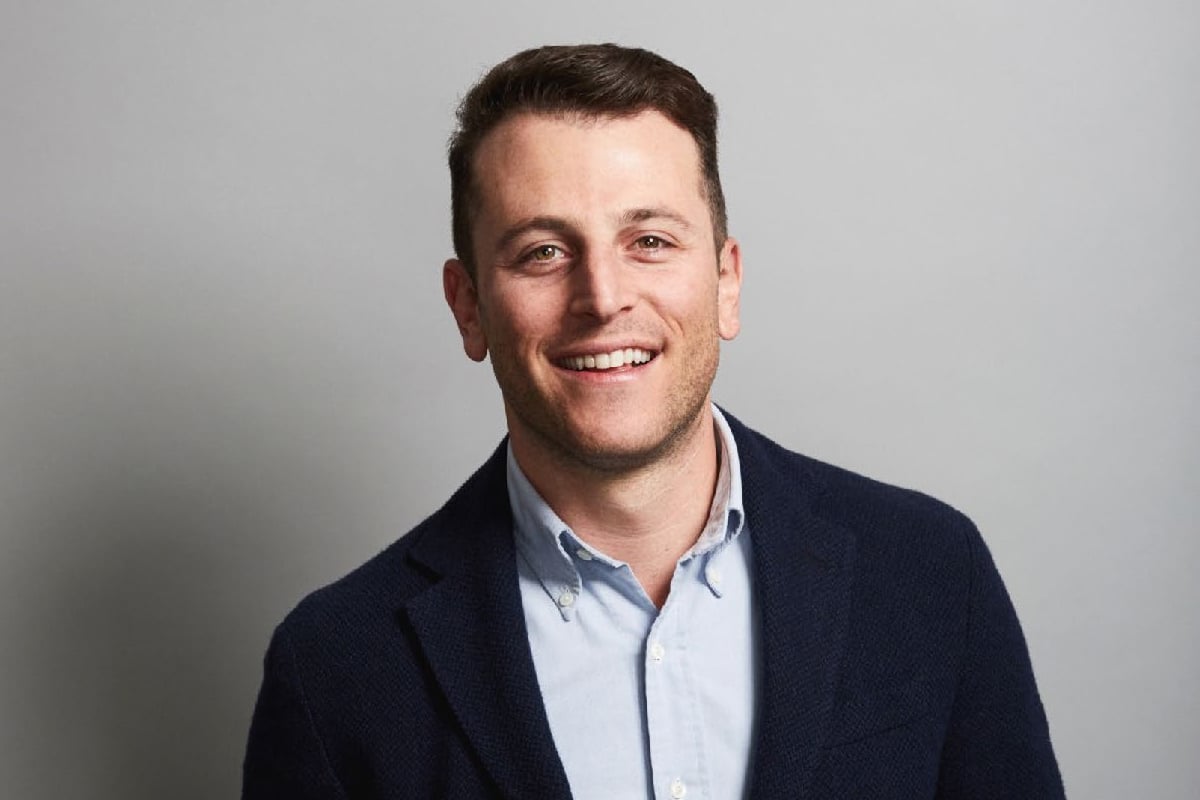 Fontainebleau's history is the stuff of legend. The project broke ground in 2007, then was abandoned in 2009. It was purchased by Carl Icahn in 2010, then sold it to Steve Witkoff in 2017. Witkoff renamed it The Drew, for sentimental reasons (Drew was the name of Witkoff's son). Witkoff's financing never materialized, so he bailed, selling Fontainebleau to its original developer (Fontainebleau Development) and Koch Industries.
With financing in place, Fontainebleau looked like it was heading toward the finish line, again.
The handling of the firing of Atkinson calls that into question, in our opinion.
We trust Brett Mufson is good at what he does. It's just unclear if what he does is in gaming or hospitality.
In an intriguing twist, Mufson previously worked for the aforementioned Steve Witkoff as Head of Acquisitions and Capital Markets. Here's more.
While Mufson gives off smart vibes, his background seems more strategy and development and acquisitions than running a casino resort. Time will tell. Or you can save time and glean wisdom from our passive-aggressive subtext.
This seems like a good time to allow you a moment to acknowledge our incredible restraint and maturity, as evidenced by the fact we have not made even one "Mufson" joke.
Seriously, though, running a casino resort takes a special breed of human being. There's a reason rumored scoundrels like Scott Sibella, president of Resorts World; Bill McBeath, former president of Cosmopolitan; and Bobby Baldwin, former president of Mirage and Bellagio, are given a pass. They're really good at casino resorting.
To be honest, Cliff Atkinson being ousted from his job before Fontainebleau even opens is probably a blessing in disguise. (Listen to a chat with him on Plaza's podcast.)
Fontainebleau is going to face significant challenges when it opens and it likely to struggle mightily. When reality sinks in, the money folks behind Fontainebleau (including J.P. Morgan, SMBC, Blackstone, Goldman Sachs, Guggenheim and Vici Properties) are going to be looking for a fall guy.
Opening a massive resort on the Las Vegas Strip is a huge crapshoot. It's a gamble everyone would like to see pay off, but mostly Fontainebleau needs to be completed and open, no matter who's holding the dice.
Update (1/11/23): We've been told Dan Cherry, Sr. V.P. of Gaming Operations of Fountainebleau is no longer with the resort. Cherry was a longtime executive with Penn National Gaming.