Royal Resort Closes and Nobody Notices
An off-Strip hotel, Royal Resort, appears to have closed with little fanfare.
Sorry, zero fanfare.
In fact, pretty much nobody even noticed the hotel closed. An entire hotel. Weird.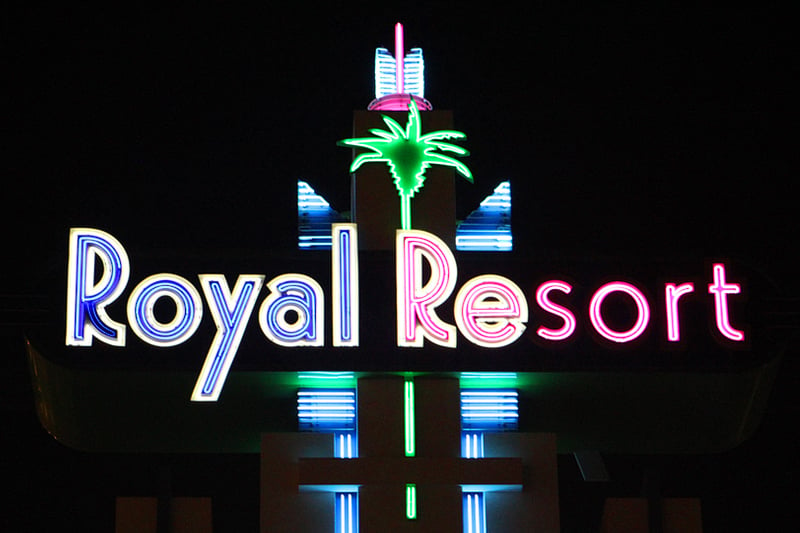 Following a report Royal Resort ("resort" is used very loosely here) closed, we called and the number's been disconnected.
We then reached out to the owner of the property, GWP Real Estate. While the company wouldn't provide any information, we were given a number for the property manager. That number led to a voicemail not accepting messages.
So, while we haven't been able to get official confirmation, it appears the Royal Resort has passed on, is bereft of life, has kicked the bucket and shuffled off its mortal coil.
Royal Hotel is an ex-hotel.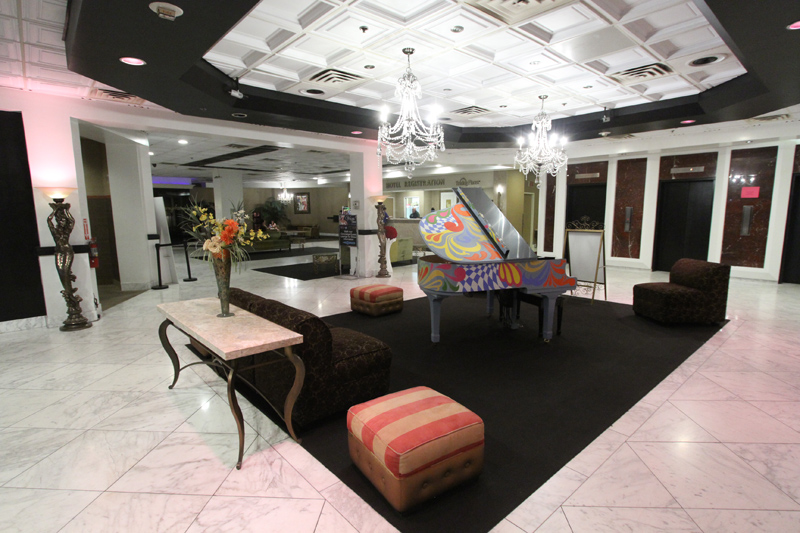 Insult to injury, the owners let Royal Hotel's domain name expire without renewal.
We didn't visit Royal Resort often, as it didn't have a casino, but we saw a show or two at its Majestik Theatre.
The space saw its share of niche (low budget) shows, including "Judy's Musical Matinee," "Dr. A's Magic Medicine Show," "Sinatra Up Close and Personal," "The Magic of Michael Aslan" and "An Intimate Night With Elvis."
In 2017, we interviewed cast members of "Majestik Burlesque" for our podcast. They were very nice.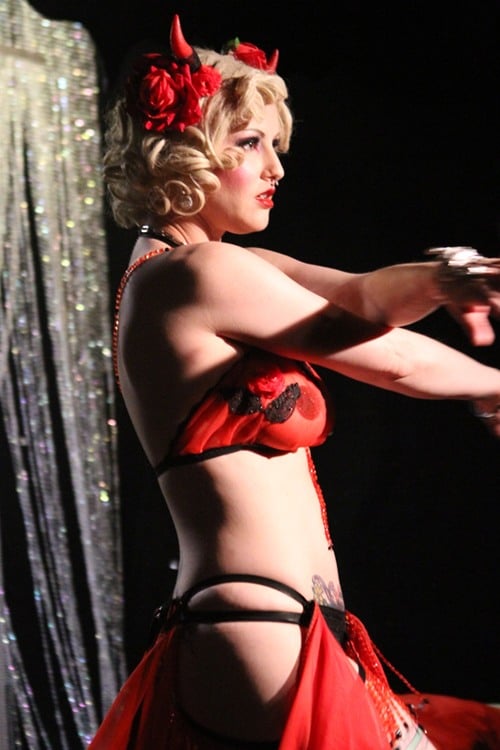 The Royal Hotel was home to The Barrymore, a faily well-received restaurant that has definitely permanently closed.
There were big plans for the 230-room Royal Hotel back in 2015, but drama ensued. What might have been.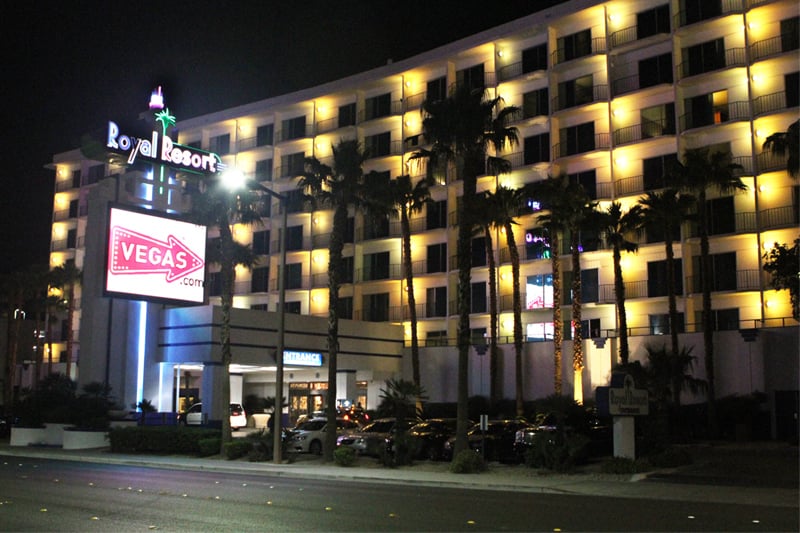 GWP Real Estate owns not only Royal Hotel, but also "the consecutive lots to the east and west of the Royal Hotel, which consist of a 43,470 square foot shopping center on 3.7 acres and and a 306,000 square foot office building on 3.3 acres, for a total of 10.5 acres fronting on South Las Vegas Boulevard."
GWP's Web site says there are "plans to develop a future high rise hotel and casino."
The history of Las Vegas is littered with "plans."
While the closure of Royal Resort has been met with a collective "meh," it's in a pretty good location at 99 Convention Center Drive, in close proximity to the newly-expanded Las Vegas Convention Center.
Royal Resort is also very close to Tacos El Gordo, so there's that.
We didn't want the closure of Royal Resort to go completely unnoticed, so there's a this, a reasonable facsimile of fanfare. You're welcome.