Resorts World Rolls Out New Rendering Complete With Sphere
Not to be outdone by the MSG Sphere, Resorts World shared a new rendering complete with an orb of its own.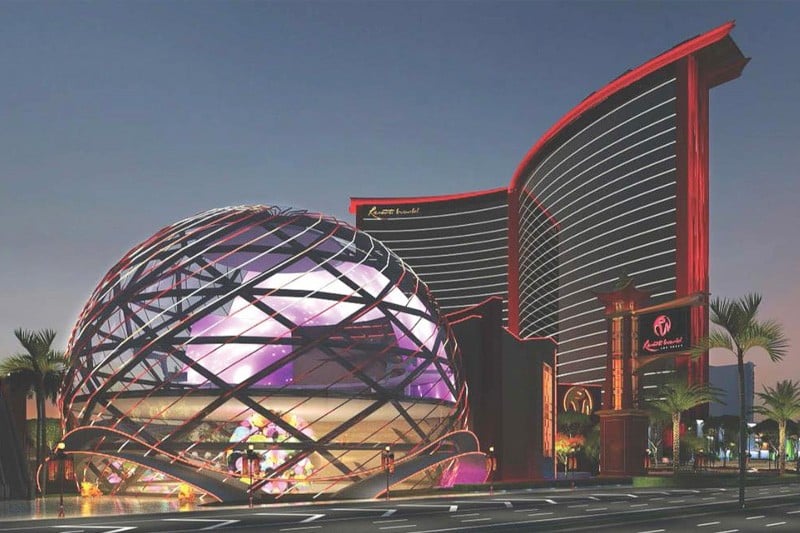 The $4 billion Resorts World is an Asian-themed resort being built on the Las Vegas Strip near Wynn Las Vegas.
The proximity to Wynn is relevant because, based upon the new rendering, some have noted similarities between the Resorts World design and that of Wynn and Encore.
The design of Resorts World has been refined since it broke ground in May 2015. The original opening date was, wait for it, 2016. Awkward.
Earlier renderings of Resorts World (see below) featured older Chinese architectural elements, but has been revamped to have a more modern feel.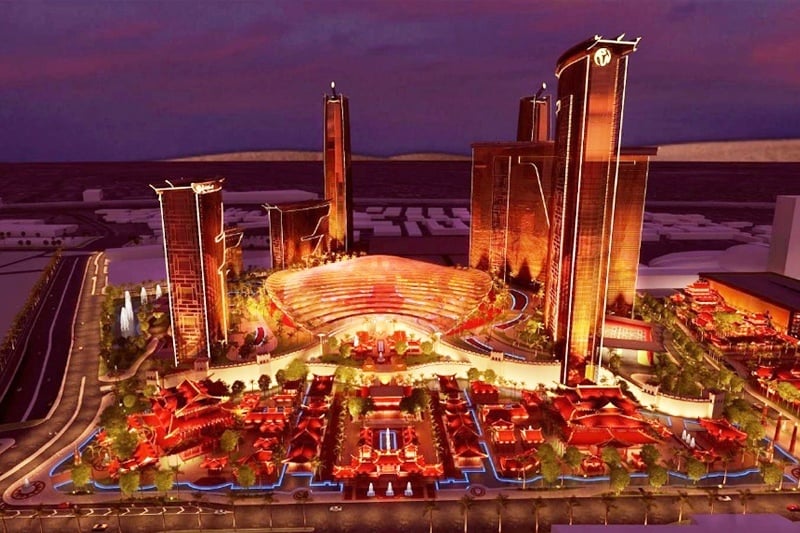 Resorts World has taken its sweet time, presumably in no hurry to open a resort with 3,000 rooms before there's more certainty about whether demand can accommodate such inventory.
Those watching the construction project closely have noted the addition of several floors to the hotel, but the pace of construction is still agonizingly slow for those of us who love shiny new things.
We got all up in Resorts World's business recently, but 5-6 floors have been added since then.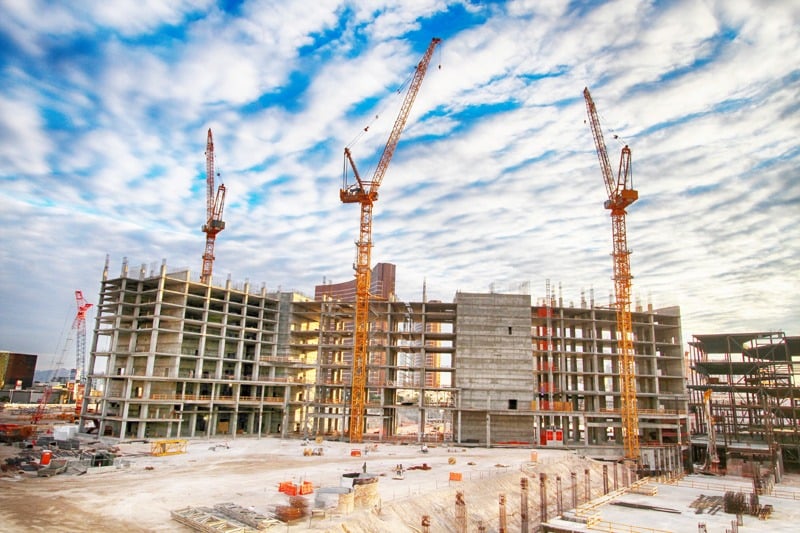 Here's a segment on KLAS about Resorts World and other projects slated for 2020. Yes, we're featured in the segment, but that's not why we're sharing it. Probably.
While 2020 seems optimistic for a Resorts World opening at this point, anything's possible if the casino's owner, Genting Group, opens the financial floodgates and uses those cranes for something other than show.
Update (7/2/18): Here's a look at the progress at Resorts World.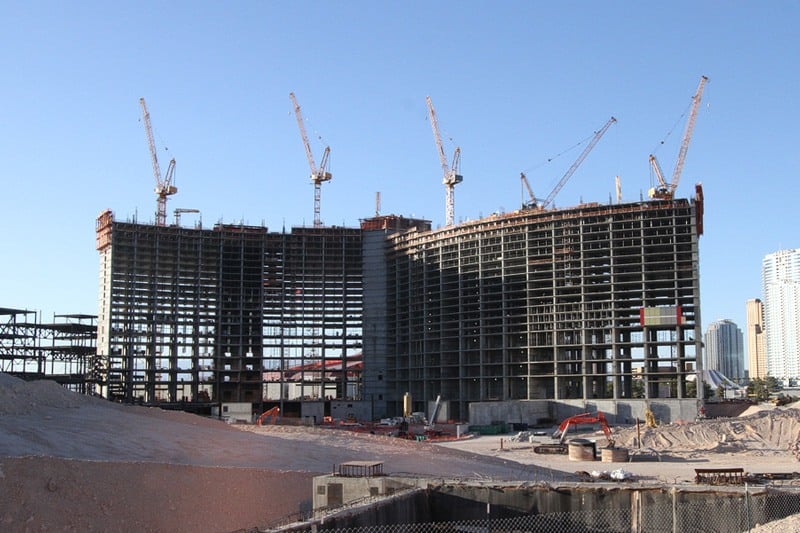 And here's a basic of comparison from Jan. 7, 2018.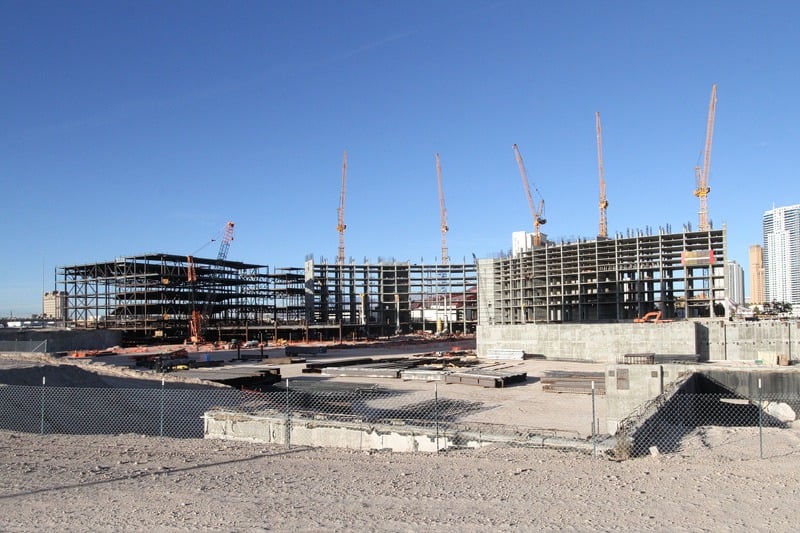 We're seeing nine floors added in the first half of 2018. You go, Resorts World.