Our Five Juiciest Unconfirmed Las Vegas Rumors
We love a juicy Las Vegas rumor! We've shared a ton of them in recent months, mainly on Twitter, and several have been about what could be the biggest Las Vegas stories of the year.
Our sources are epic, but these rumors have been to be officially announced. The anticipation of scoop being confirmed is part of the fun.
Here, then, are five of our best exclusive Las Vegas rumors patiently awaiting confirmation, along with the odds of them actually panning out.
1. Sale of Rio Las Vegas (Odds: Even money)
Rumors of a sale of the Rio resort have been floating around for ages, but our rumor's the most reliable because we know people. Caesars Entertainment has been shopping the Rio with gusto, and we hear serious players are in the mix this time.
From what we hear, the purchase of the Rio is likely a play for the land, so the aging resort could very well be demolished for something new and shiny.
In addition, word is the World Series of Poker will move to the Caesars Forum convention center after the Rio changes hands.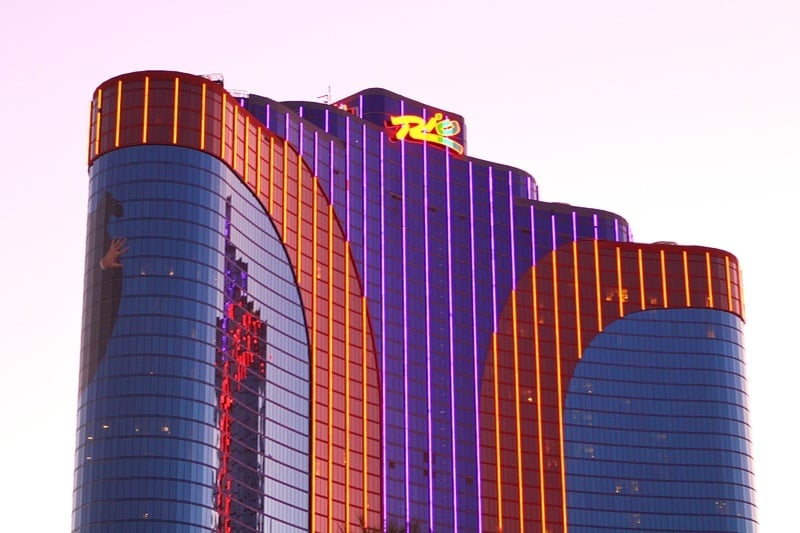 We've spoken to a real estate guru who said a collection of parcels adjoining the Rio have seen a spike in buyer interest in recent months, supporting our belief a sale is in the works.
Our Rio sale rumor got even more tasty when we heard the resort could be imploded for a Major League Baseball stadium. That one's a long shot, but we're sharing it because if it pans out, we'll break the Internet.
Update (4/17/19): Our sources say the sale of Rio is finally on the verge of happening, and about damn time. We've heard a demolition permit was pulled by the hotel awhile back, but that's no guaranteed it will be demolished. We hear the buyer is a private equity firm, not a terrestrial casino company, so there's that.
2. Sale of Cosmopolitan (Odds: Even money)
We were the first to share it (in May 2018), and the only one to share it since, and we're doubling down on the fact Hard Rock International is going to purchase the Cosmopolitan.
Since sharing the Cosmo sale rumor, two solid sources have confirmed Hard Rock International is in the due diligence phase with Blackstone Group, owner of the Cosmo. Blackstone Group purchased Cosmopolitan for $1.73 billion in May 2014 from Deutsche Bank.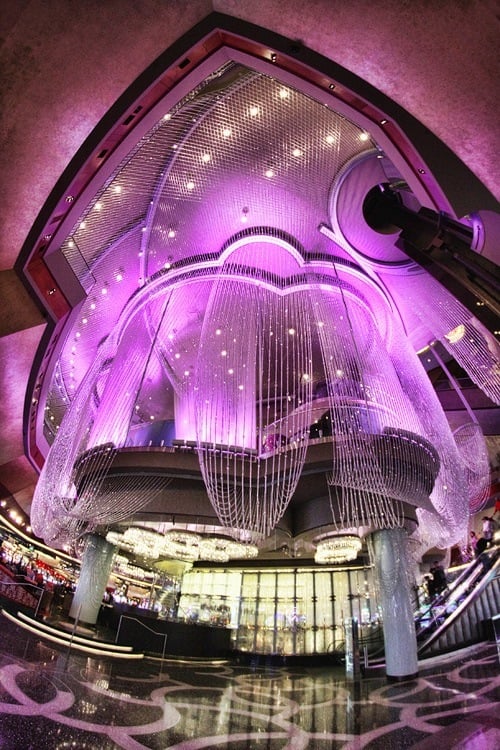 The latest on this rumor is Hard Rock International will rebrand the Cosmo as a Hard Rock. Read more reckless rumors and speculation the Cosmopolitan hasn't denied is happening.
Update (11/21/18): The Cosmopolitan has publicly denied the resort is being sold, stating, "The rumors regarding the sale of The Cosmopolitan are false. At this time, there have been no discussions regarding the sale of the resort." Adorable.
Update (4/17/19): It's been confirmed the Cosmopolitan is once again for sale. At one point we heard Hard Rock International was out of the picture, but our source now says, "Don't be so sure."
3. Sale of Red Rock Resorts/Stations (Odds: 2-to-1)
This one's flown under the radar, but we've heard from multiple sources Red Rock Resorts (Stations Casino) will be sold.
Chatter is that the owners, the Fertitta brothers, are looking to cash in their chips to purchase an NFL team.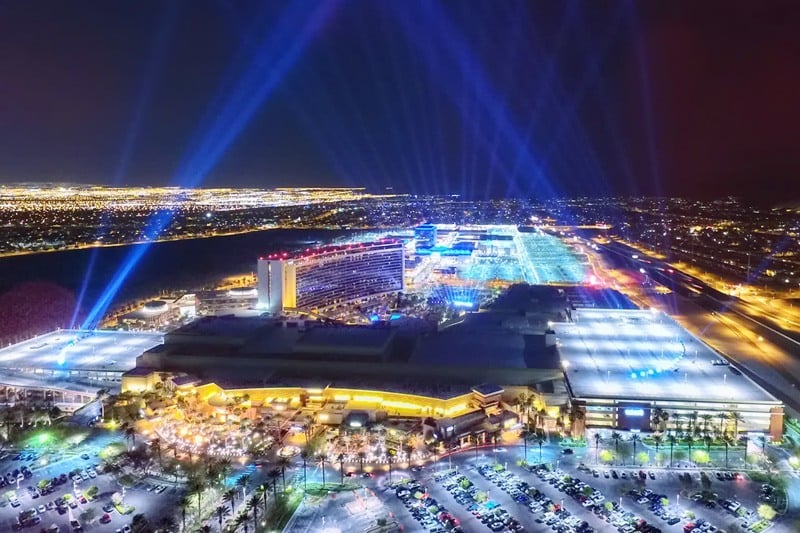 We hear media inquiries to Stations have resulted in responses of "no comment," always a good sign a rumor has legs. (Otherwise, the rumor would just be denied.)
We've also heard certain Red Rock Resorts' casinos won't be part of the sale, specifically Palms and Palace Station, and possibly one other.
It'll be fun to see how this deal unfolds, and don't be surprised if there's announcement soon.
Update (4/17/19): Oh, crap. The deal for MGM Growth Properties (a real estate investment trust) apparently fell through at the eleventh hour, so this rumor doesn't look like it's going to pan out. At least not anytime soon.
4. Sale of Wynn Las Vegas (Odds: 5-to-1)
Wynn Resorts is in a crazy state of flux at the moment, with its stock price down dramatically and results of an investigation into sexual misconduct by ousted CEO Steve Wynn on the horizon. (Expect more leadership changes in the months to come.)
Everyone agrees Wynn is ripe for an acquisition, but opinions vary about who the buyer could be.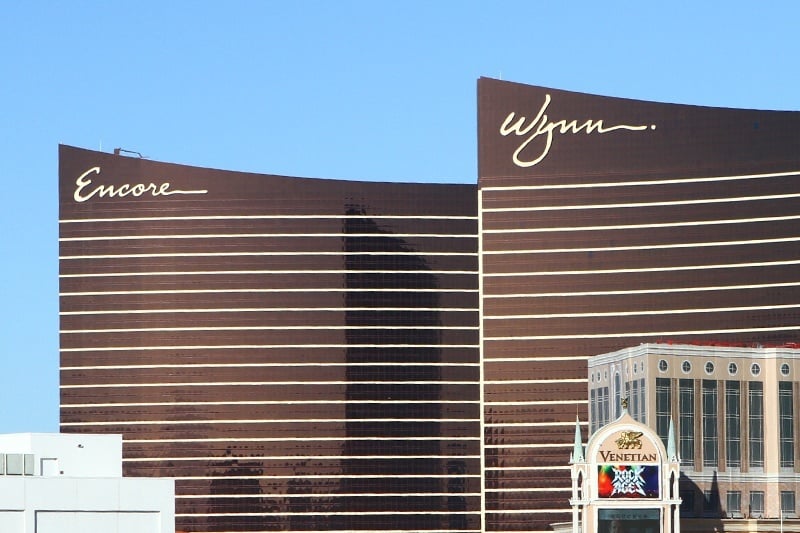 Our latest intel says it could very well be Genting Group, the company building Resorts World.
Even casual observers have noticed the windows being installed at Resorts World bear a striking resemblance to those at Wynn and Encore.
Experts, though, point to the fact if Genting purchased Wynn, the company would gain access to an incredibly profitable market, Macau.
It's unknown how far along Genting might be in its pursuit of Wynn Resorts, but such a scenario would be fascinating to watch. Especially if we're right, of course.
Update (4/17/19): A lot has happened in the Wynn Resorts saga, but chatter about a sale have died down considerably. In fact, Wynn Resorts could be in the mix to purchase Cosmopolitan. So, we'll have to change our odds of this rumor happening to 30-to-1, at least for now.
5. Funding of All Net Resort and Arena (8-to-1)
Of all our juicy Las Vegas rumors, this one's got the most detractors.
The rumor? That All Net Resort and Arena has gotten funding (again) and is going to happen.
All Net Resort and Arena is planned for the former Wet 'n Wild waterpark on the north end of The Strip, next to SLS Las Vegas.
It was originally slated to open in 2017 (the groundbreaking happened all the way back in October 2014). At one point, the project was said to be fully funded by Credit Suisse, but apparently the company got cold feet and bailed.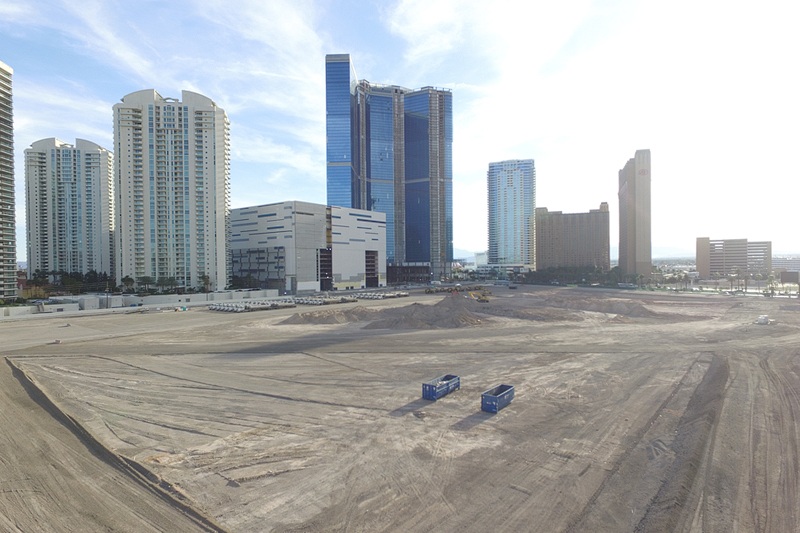 Despite the false starts, we've heard an announcement about foreign financing could happen at any time. We have no idea why we're clinging to this rumor coming true. Maybe it's just that we love rooting for an underdog.
Update (4/17/19): The buzz around All Net Resort having funding is picking up again. We've heard from two sources the project has foreign financing and could move forward at any time. If true, this rumor will be especially satisfying because it was definitely a longshot.
Think some of these rumors are crazy?
Don't make us rattle off all the times our sources nailed it! Recently, we scooped the media by months with rumors about a massive Google data center in Henderson, a new venue at Caesars Palace from Lisa Vanderpump, the first Chick-fil-A on The Strip, Mandarin Oriental becoming Waldorf Astoria, Lady Gaga getting a Vegas residency and too many others to count.
And don't get us started on our previous "boom." We broke the sales of Riviera, SLS Las Vegas, Hard Rock, Las Vegas Club, Fontainebleau and the Alon site.
We literally told you not to get us started.
Let's hear your thoughts on the rumors you think are legit and which ones you think illustrate the belief our hammock doesn't quite reach both trees.