Renaming of Park Theater to Dolby Live at Park MGM Confirmed
As we first reported back in July 2021, MGM Resorts and Dolby Labs officially confirmed Park Theater will be renamed Dolby Live at Park MGM.
The rebrand follows installation of the Dolby Atmos sound system at the theater.
While we are not an audiophile, we do know a little something about aural gratification, and this new sound system, well, sounds awesome.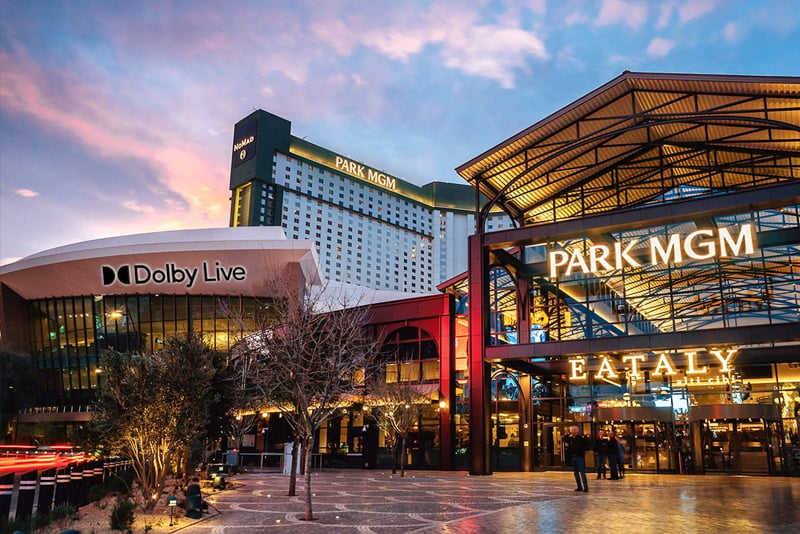 Dolby's Web site says of the new system, "Featuring a fully integrated Dolby Atmos playback system, the entire space has been designed, calibrated and tuned by Dolby engineers specifically for the 5,200-seat theater."
You haven't really lived until you've been calibrated by a Dolby engineer in Vegas, if you get our drift.
There's another Dolby-branded theater, Dolby Theater, in Hollywood.
Dolby Atmos systems are also used in hundreds of Dolby theaters, those places people used to go to watch movies prior to the Dark Times.
We hear the theater was renamed so Park Theater (and its owner, MGM Resorts) didn't have to pay for the new Dolby system.
While any name change requires some time to take hold, the name Dolby Live is much better than another recent change, when the Mandalay Bay Events Center became the awkward and horrible Michelob Ultra Arena.
Raiders Stadium became Allegaint Stadium. That change has been fairly painless.
Everyone's sort of gotten used to T-Mobile Arena, too.
We haven't actually been to Park Theater (sorry, Dolby Live) yet, as ticket prices don't tend to be modest, and it's weird watching people sing, honestly. Unless it's Duran Duran, then money is no object.
If you haven't been to Park MGM since it was Monte Carlo, it's a great resort, despite a bit of a case of the blands.
Eataly is well worth a visit, and a big selling point of Park MGM is it's a fully non-smoking resort. Yes, even in the casino, which is weird but wonderful.
The next time you tell a rideshare driver you're going to Dolby Live at Park MGM, you may get a befuddled look. Give it a minute.