Red Rock Resorts Will Reportedly Jettison Five Restaurants and Clique Hospitality
There's a shake-up on the way, and it could mark the end of five restaurants at Red Rock Resorts casinos in Las Vegas.
Rumors are Red Rock Resorts, also known as Station Casinos, will sever ties with one of its main restaurant partners, Clique Hospitality Group.
In the parlance of Las Vegas restaurants: This could be a really big deal.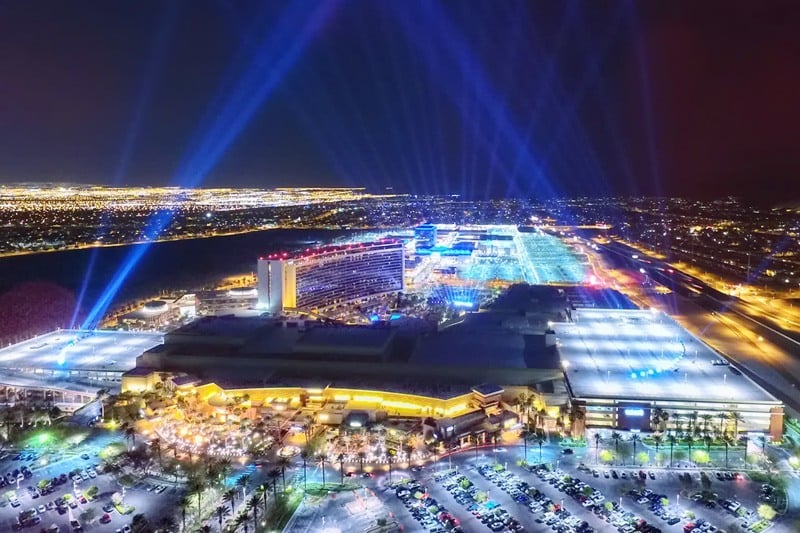 The change in relationship between Station Casinos and Clique Hospitality is going to mean a number of restaurants will be rebranded or replaced.
If the rumors are true, Hearthstone Kitchen & Cellar, Salute Trattoria Italiana and Libre Mexican Cantina will soon be out at Red Rock resort.
At Green Valley Ranch, Bottiglia and Borracha Mexican Cantina will be getting a swan song as well.

Clique Hospitality was founded by Andy Masi, founder of Light Group, and his partners Brian Massie and Shane Monaco.
Clique Hospitality is, at its heart, a relatively well-regarded nightlife company. The firm's expansion into restaurants has been less successful. (Don't even get us started about our experience at their "restaurant" at Mirage, The Still. It was so disappointing, we couldn't even bear to write about it.)
Replacements for the outgoing restaurants have yet to be finalized. Red Rock Resorts could seek other partners, or just retool the restaurants and manage them in-house.
An interesting side note is Red Rock Resorts recently bought the Palms resort. We predicted Clique Hospitality would play a key role in rebranding the resort's restaurants, but that now
seems an unlikely scenario.
Palms recently announced it will open a new 24-hour cafe, Lucky Penny, on July 1. The Bistro Buffet at Palms closes June 30, with a new food hall concept coming in December 2017. In the meantime, a temporary offering, Social Table, will operate in the hotel's former Hooter's space. Clique is nowhere to be found in plans for the Palms.

The falling out with Red Rock Resorts means a hefty chunk of Clique's restaurant portfolio could be wiped out in Las Vegas.
We quite enjoyed Clique Bar & Lounge at Cosmopolitan, so here's hoping Clique Hospitality will continue to seek out nightlife opportunities around town with other resort partners.
Update (6/15/17): According to Lori Nelson, Vice President of Corporate Communications for Station Casinos, the rumors in our story are unfounded. She states, "The rumors in your blog about the restaurants at Red Rock Resort and Green Valley Ranch Resort are false. We value and enjoy a great relationship with Andy Masi and Clique Hospitality."
Thanks to the folks at Station for taking the time to reach out.
Update (11/2/17): It's been confirmed Salute is closing by the end of 2017, just as we originally reported, despite Stations Casinos being full of crap.
Update (7/9/18): Libre Mexican Cantina has closed at Red Rock Resorts. Two down, three to go.