"Real World" Las Vegas Update: Cast and Twist Revealed, Audition Videos and Random Sightings
When we first dropped the news "Real World" would be taping at downtown's Gold Spike, the reaction was more "That's still on?" than "Go on."
Now, though, the cast and crew of the reality series' third stint in Las Vegas are getting settled in and have become a downtown fixture.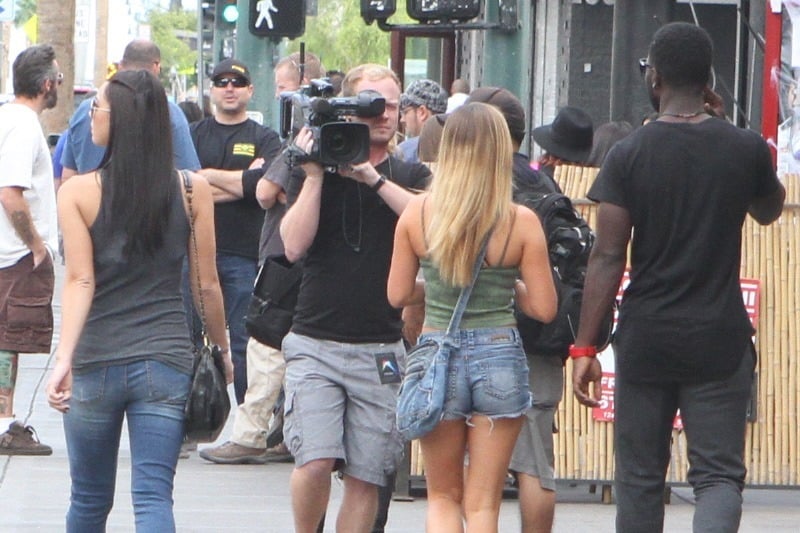 While the production was secretive at first, things have loosened up, and now the cast's names can be named.
The seven "Real World" Vegas cast members are Dione Mariani of Massachussets, Dean Bart Plange of California, Christopher Ammon of New York, Jenna Thomason of North Carolina, Kailah Casillas of Florida, Sabrina Kennedy of Massachusetts and CeeJai Jenkins of Georgia.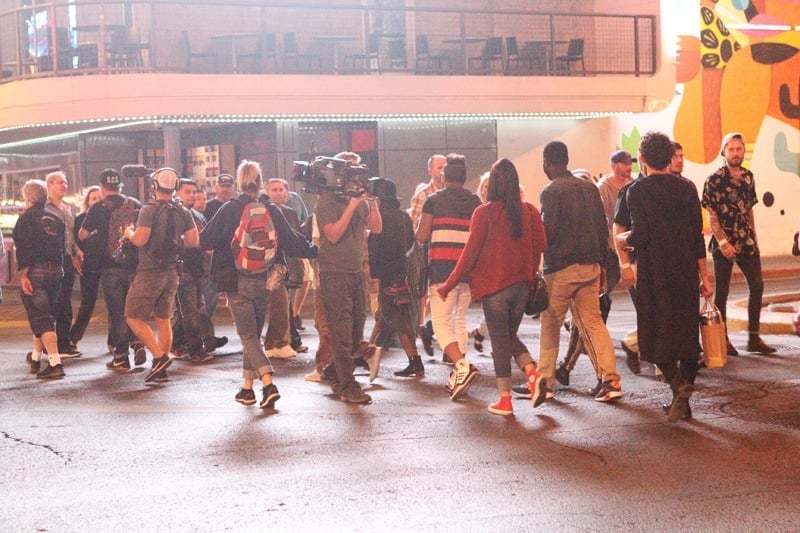 Members of the cast, along with the production crew, have been spotted around downtown over the last few weeks.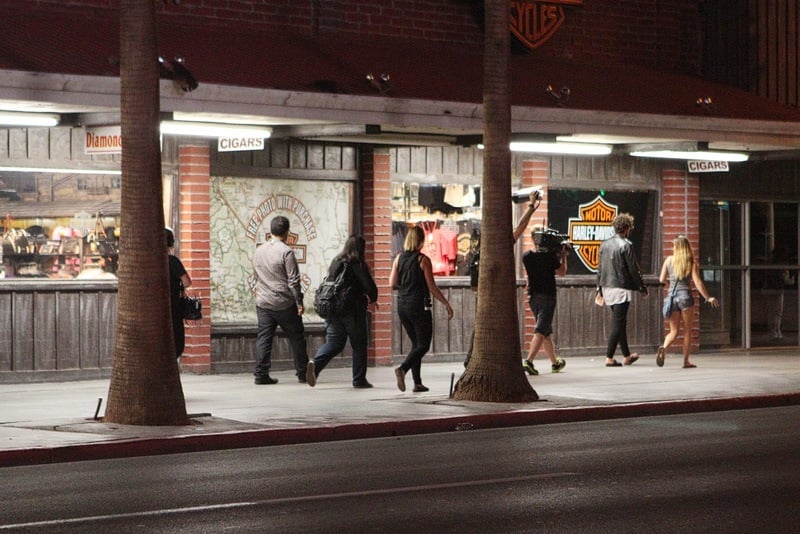 Because only certain venues have given "Real World" access, the cast shows up in several places repeatedly.
Regular haunts now include Therapy restaurant, The D Las Vegas, Banger Brewing and Golden Nugget, in addition to home case, Gold Spike (formerly with gambling).

While the various venues can't talk openly about the production of the "Real World," it's not hard to spot where they're hanging out.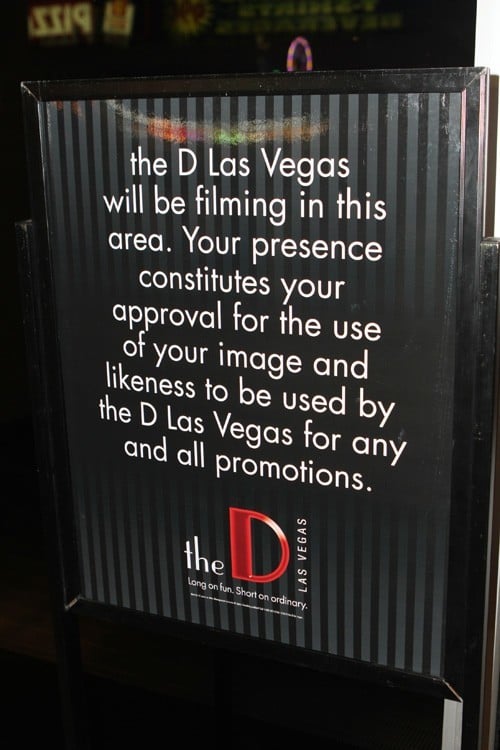 The "Real World" cast is also attending more public events, such as a fundraising event at Penn Jillette's home, the Slammer. It was our first opportunity to get a closer look at several cast members.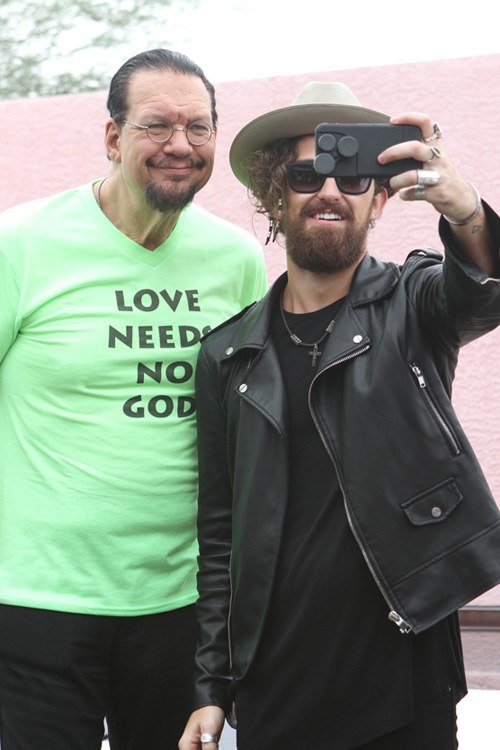 The cast members we rubbed elbows with at Penn's house seemed young, stylish and outgoing. As you might suspect. "Real World" tends to shy away from casting introverts.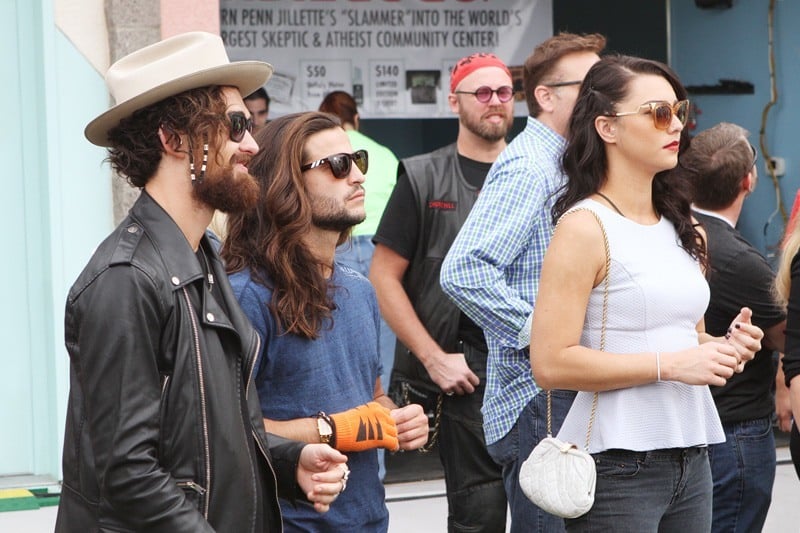 We don't entirely know what to make of this. Then again, this blog is not young, stylish or outgoing.

There's been a lot of buzz about this man bun since "Real World" arrived in Las Vegas.

Here's Kailah Casillas, listening intently to something we probably should've been paying attention to rather than trying to take photos of the "Real World" cast.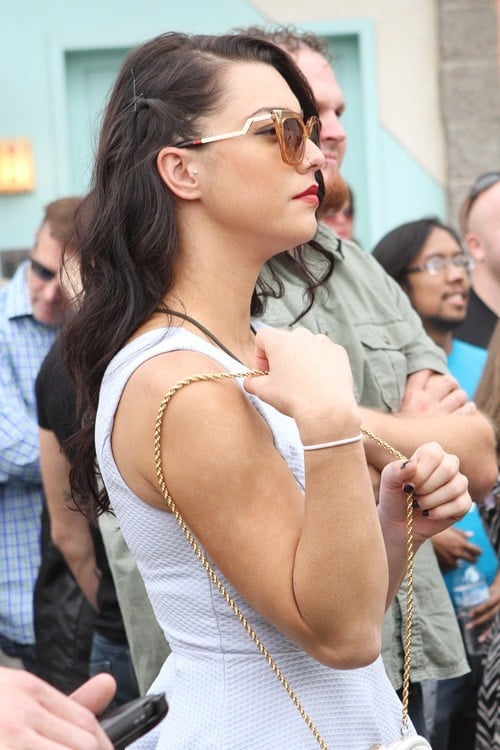 While members of the cast are currently in social media blackout mode (three month's worth), some sleuthing reveals they indeed had lives before entering the "Real World" universe.
For example, one of the cast members, Jenna Thomason, is a singer and songwriter.
Dione Mariani (man bun) put his audition tape online. It's special.
We would generally judge the hell out of such hijinks, but from what we've heard, the cast members are nice people and exceedingly polite to their various hosts, so we're going to wait until the show airs before judging them. Probably. Dude. Dione. You're not helping with our not judging.
Here's another cast member audition tape. He calls himself Chris Hall in the video, but also goes by Christopher Ammon. He's a former Mormon, and very interesting back story.
https://www.youtube.com/watch?v=A-KxSDRIvDU
Ammon is the one with the dramatic eyebrows and adornment.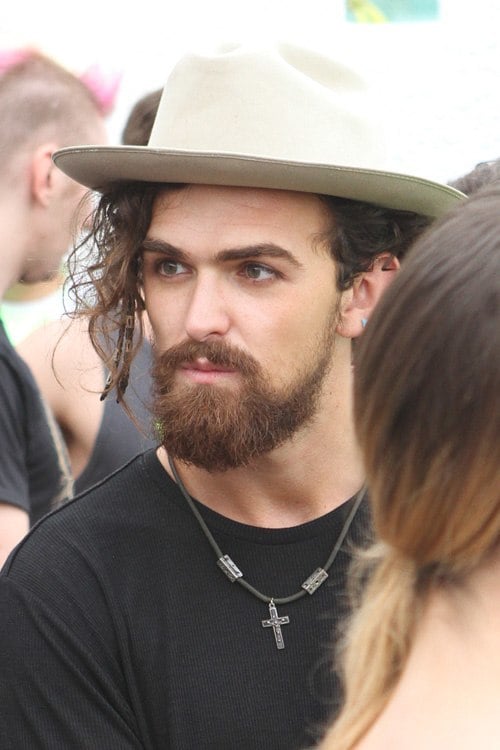 Beyond who's in the cast, there's also been some online chatter about this season's twist. The theme this time around is "Go big, or go home." Like another "Real World" offshoot, "Road Rules," this season is supposedly filled with challenges or missions. If a cast member refuses to do a challenge, or fails the mission, they can be given the boot.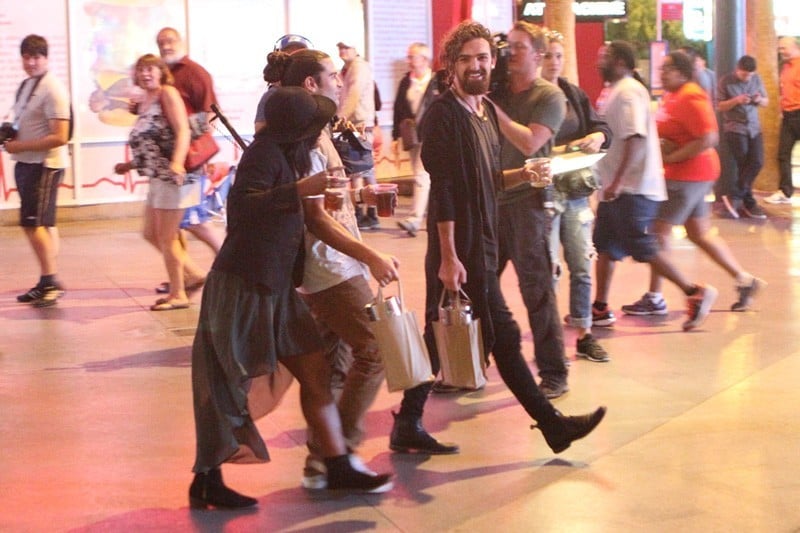 It's been fun watching the buzz building about this season of "Real World," and even more fun seeing some of the logistics of taping a reality show.
Denizens of downtown have differing opinions about seeing the "Real World" cast pop up in their favorite places to hang out, but mostly it's been positive.
We also got a little scoop about a key element of the show, the "confessional." Apparently, there's a confessional at Gold Spike, but also another at the downtown offices of Wendoh Media, the company behind Vegas Seven magazine. If the rumors are true, only sober confessions happen at Wendoh, and others happen at Gold Spike.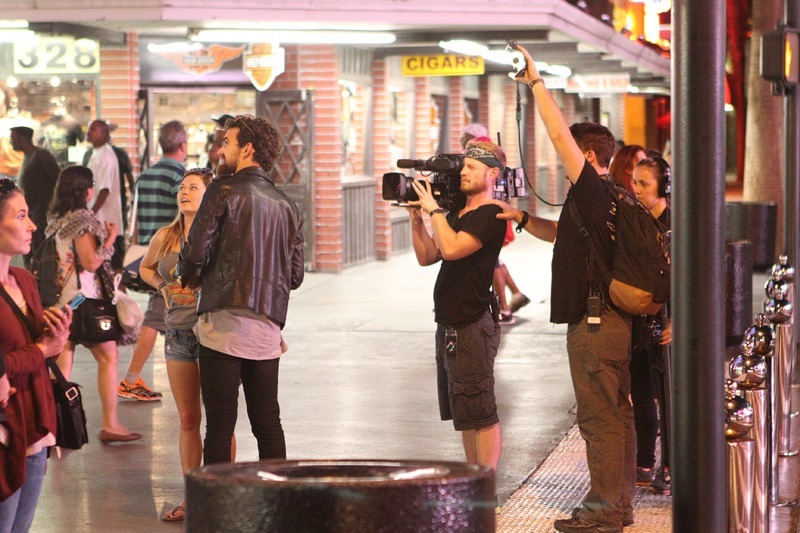 If you're hungry for more skinny, we recommend the excellent "Real World" forum at Vevmo.
Also doing an excellent job of chronicling the "Real World" in Vegas is our online chum, "Totes McGotes." Find him on Twitter for the latest bird's-eye pics of the cast.
Our prediction is this most recent edition of "Real World" will be the show's most successful in years. Because Las Vegas!