Smashed Pig Nears Completion, Joining Downtown's Booming Restaurant Scene
Fremont East in downtown Las Vegas is about to get an new addition to its growing line-up of restaurants, The Smashed Pig Gastropub.
The new restaurant recently got its sign, including some requisite neon, and the owners say the official opening can be expected within a month.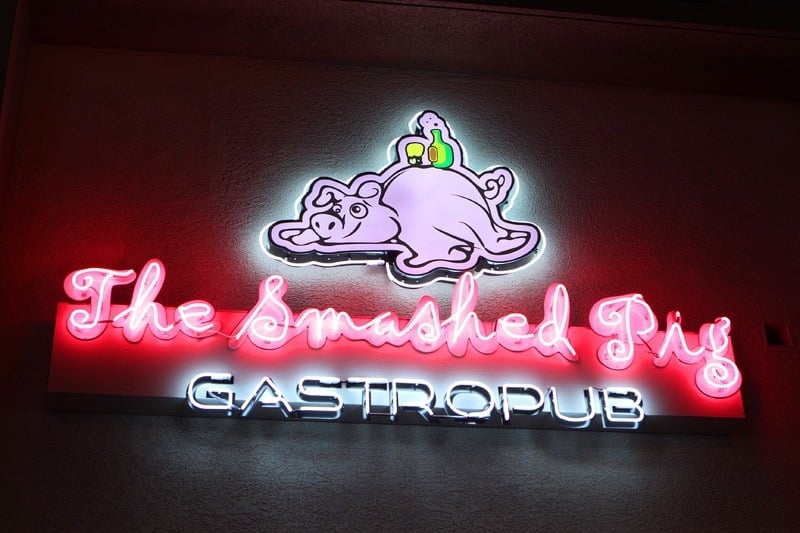 We bumped into Smashed Pig's husband and wife restauranteaurs, Martin Swift and Linda Rodriguez, and the couple says the restaurant has been a two-year labor of love. These are the same folks behind the underrated Hachi restaurant, once at Red Rock Resort.
The Smashed Pig is an intimate space, long and narrow (just 15 feet wide and 110 feet deep), taking up the space formerly occupied by a tattoo shop. The restaurant is next to the newly-opened Flippin' Good Burgers & Shakes.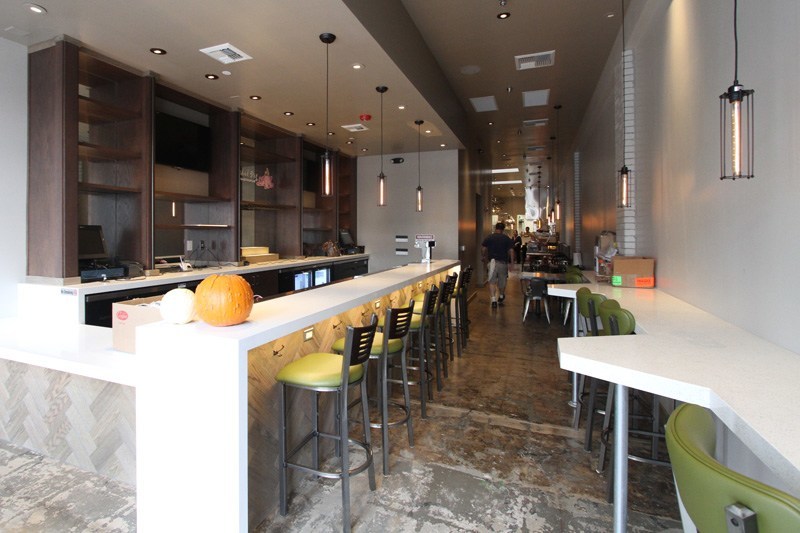 The eatery, a partnership with Zappo's CEO Tony Hsieh's Downtown Project, will have a British bent, and a prominent bar that seemingly takes up half the floor space of the restaurant. Just the way this Las Vegas blog likes it.
The "smashed" in Smashed Pig makes us think libations will play a prominent part in the experience.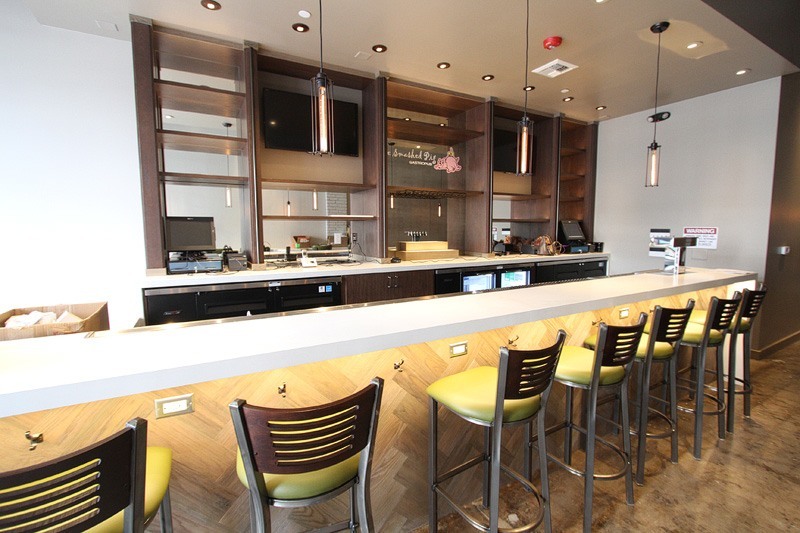 The English pub-inspired menu holds great promise as well, as both Swift and Rodriquez were trained by Nobu Matsuhisa. Yes, that Nobu.
Probably the best way to stay abreast of the latest Smashed Pig news is to like the restaurant's Facebook page.
We're always happy to see a new restaurant and bar offering on Fremont Street, and if the charm and experience of the owners are any indication, Smashed Pig is set to be a smashing success.