Plant-Based Crossroads Kitchen Opens at Resorts World
Crossroads Kitchen has opened at Resorts World on the Las Vegas Strip, a two-fer for fans of guilt-free, plant-based cuisine.
We say "two-fer" because Crossroads is two restaurants in one. Crossroads Kitchen is a fine dining restaurant, CB (Crossroads Burgers) is an adjoining casual restaurant.
The menus differ, but it's really the same restaurant, taking over the former Marigold space at Resorts World.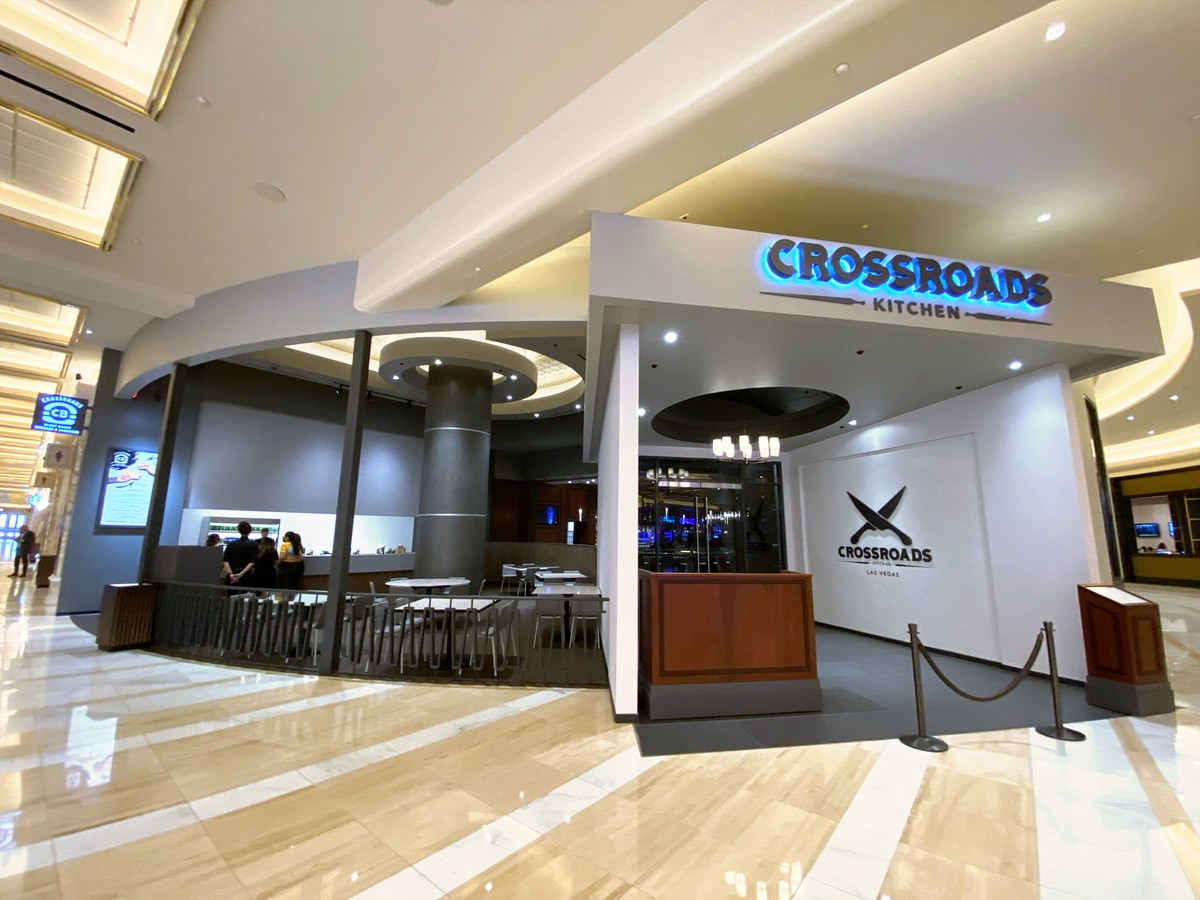 Crossroads comes from chef Tal Ronnen. His venture at Resorts World opened May 28, 2022. The original Crossroads opened in L.A. in 2013.
We'd have visited sooner, but we kept seeing the term "plant-based" and we tend not to rush excitedly in the direction of shrubbery. Yes, we are one of those. Although, we're very open to being less of one of those, mainly because cows and chickens are adorable.
We were pleasantly surprised at Crossroads.
We hit CB for lunch and tried the veggie burger. Or possibly vegan burger. We don't take "notes" because it's not 1956.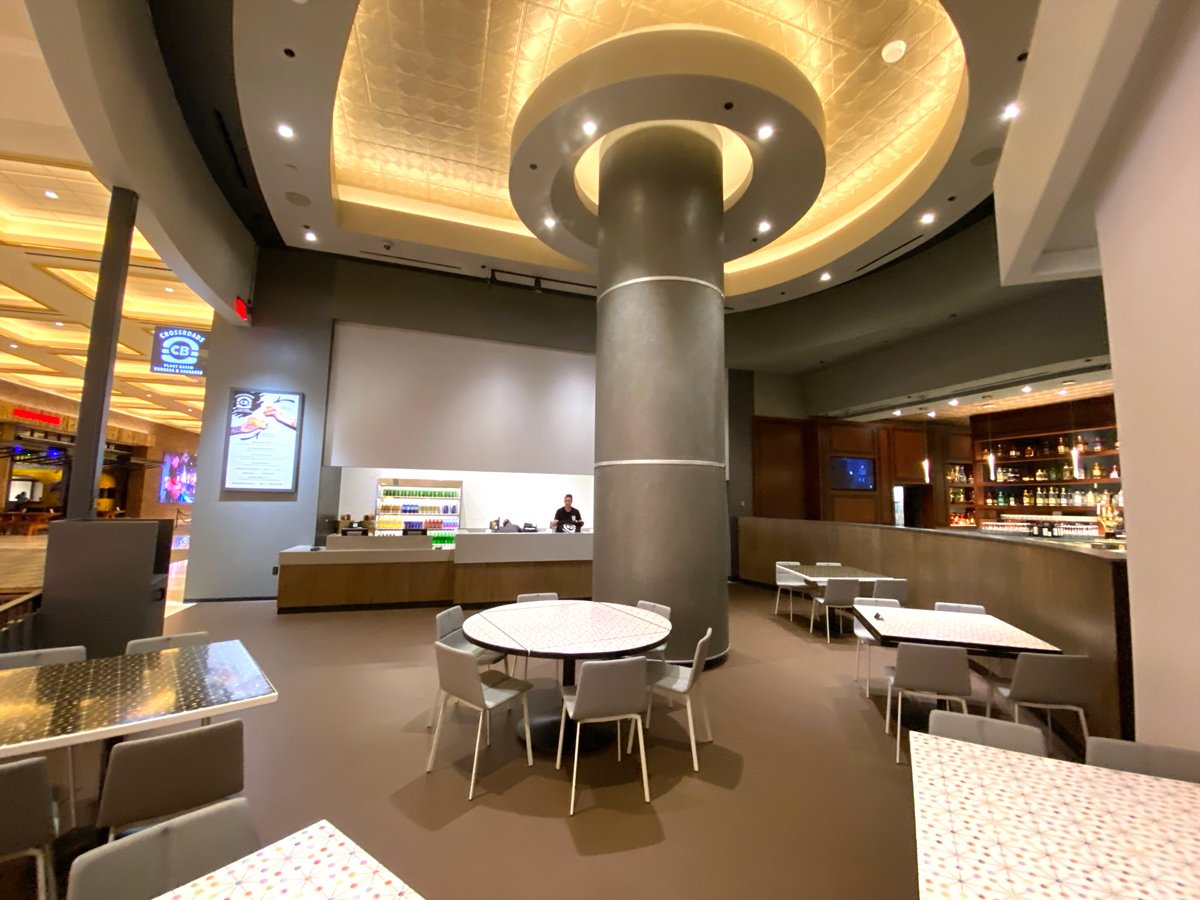 The "Double Smash Burger" has two Impossible patties, American cheese, onions, lettuce, tomato and Crossroads sauce.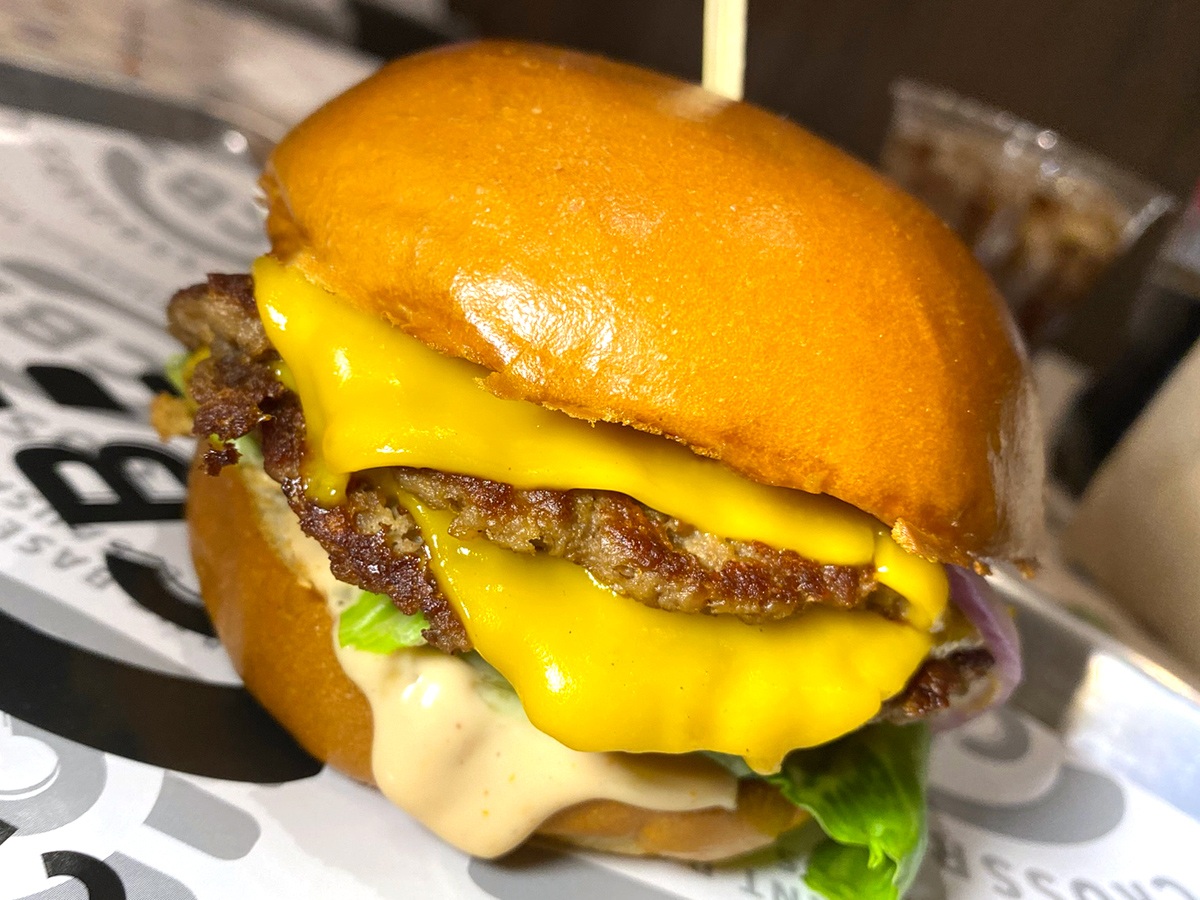 What can you say about simulated beef? It's simulated. Of the simulated beef we've had, the Crossroads burger was better than average.
It's hard to tell what the actual patties tasted like, because Crossroads wisely camouflages the faux beef with lots of other flavors.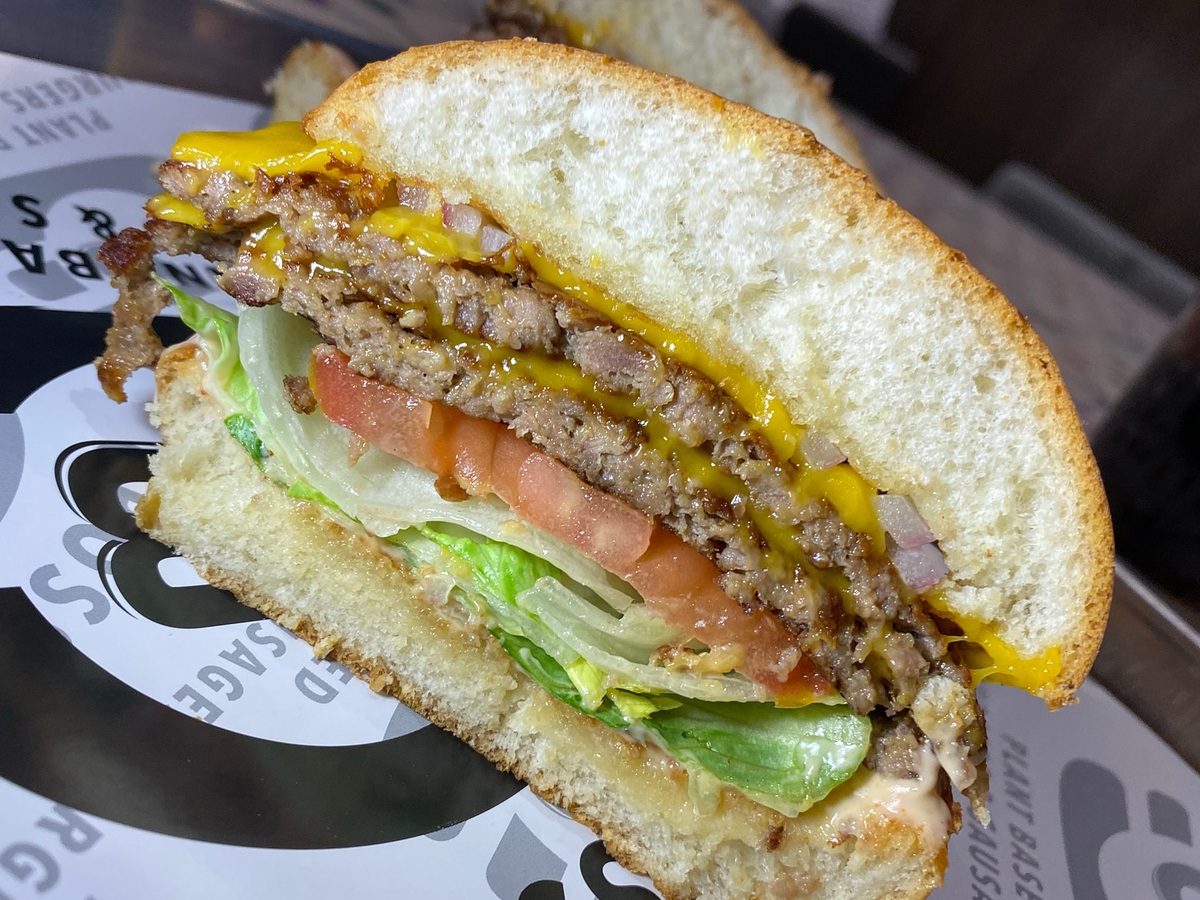 It tasted a lot like a real burger, despite the fact nobody's really figured out how to replicate the mouth feel of beef.
Close enough, though, and the knowledge no animals suffered for your meal makes the experience even better.
We ordered fries and received tots. They were unremarkable.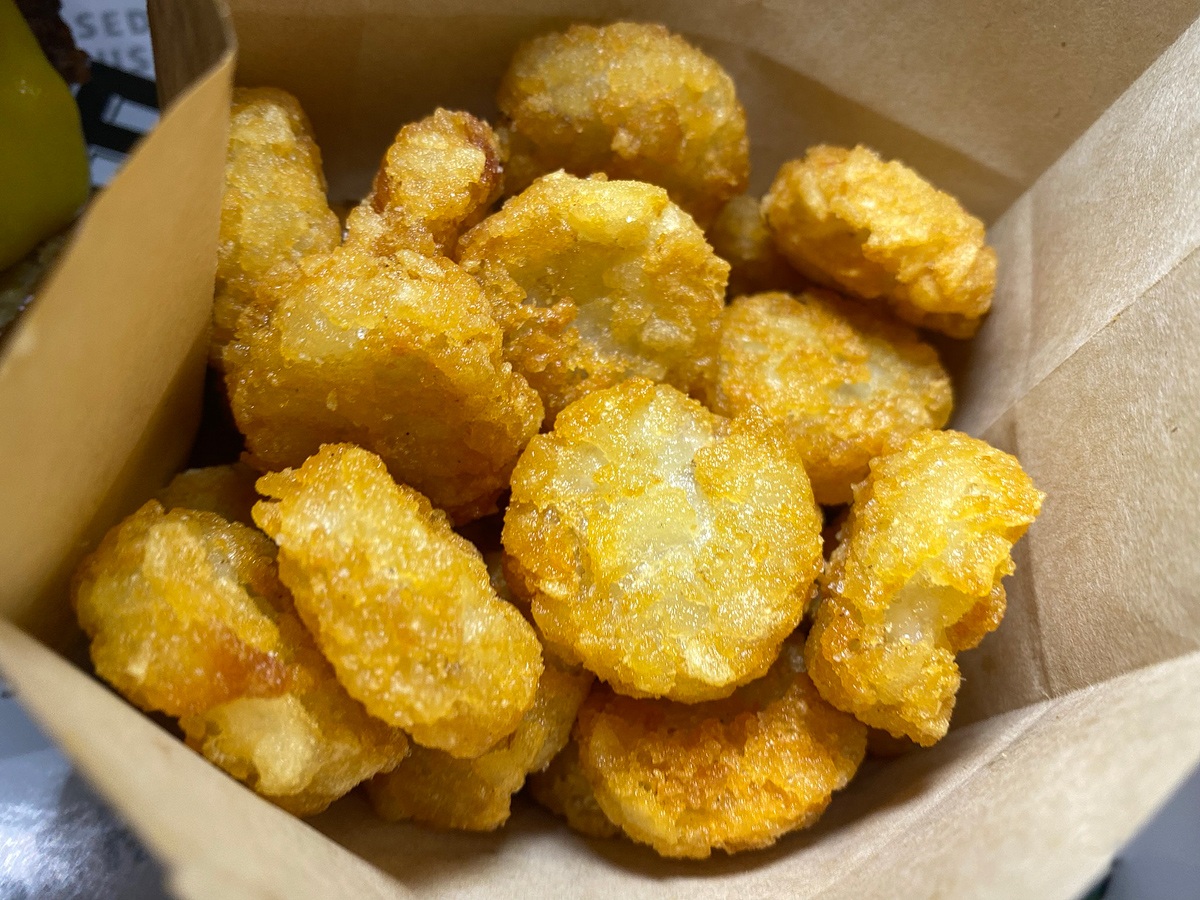 The burger at Crossroads costs $18, a smidge on the painful side, especially since it doesn't come with fries, those are $6 more. Add a soda, another $6, and you're at $30 for lunch.
For comparison purposes, the Wagyu burger at Nusr-Et is $30, and comes with fries.
The menu for the Crossroads Kitchen restaurant is far more expansive, of course.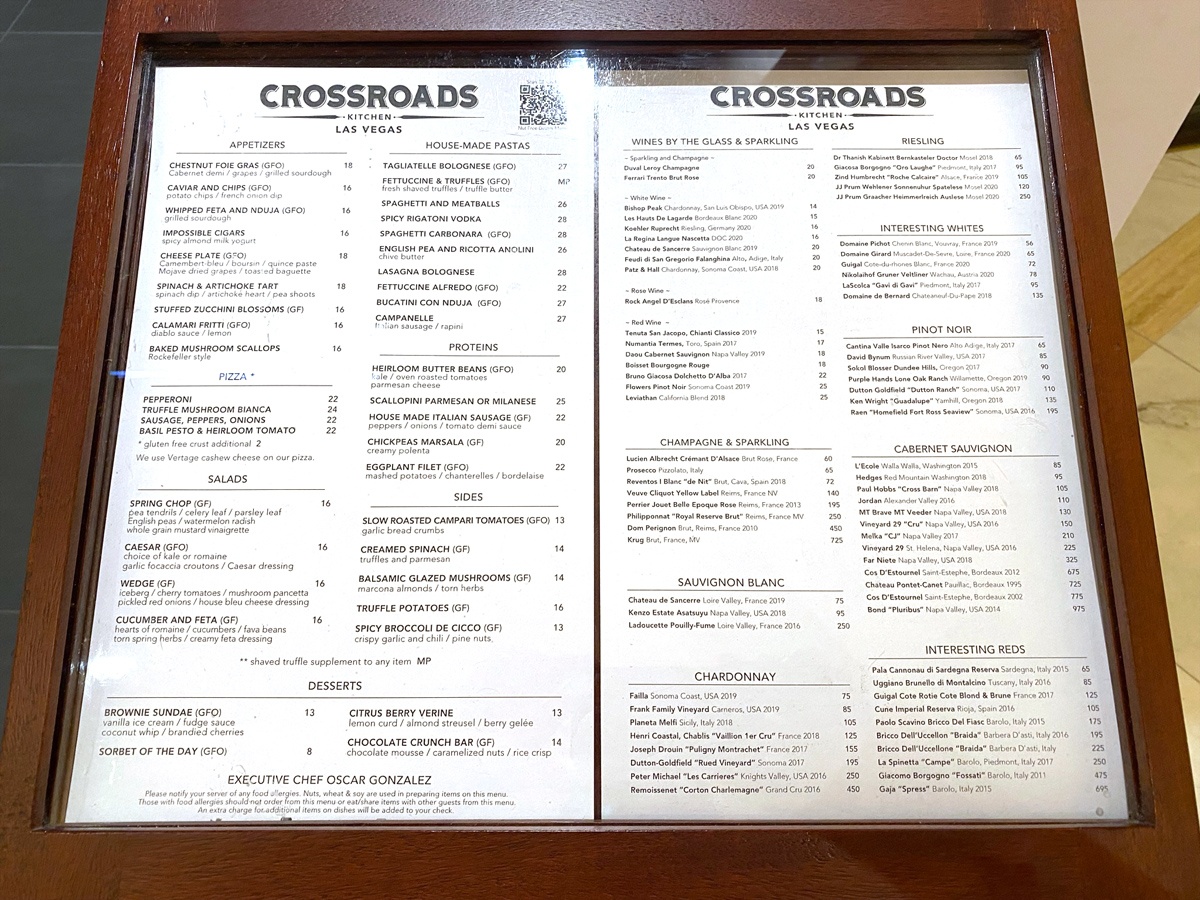 All traces of Marigold are gone at Crossroads.
Marigold closed after just five months of operation.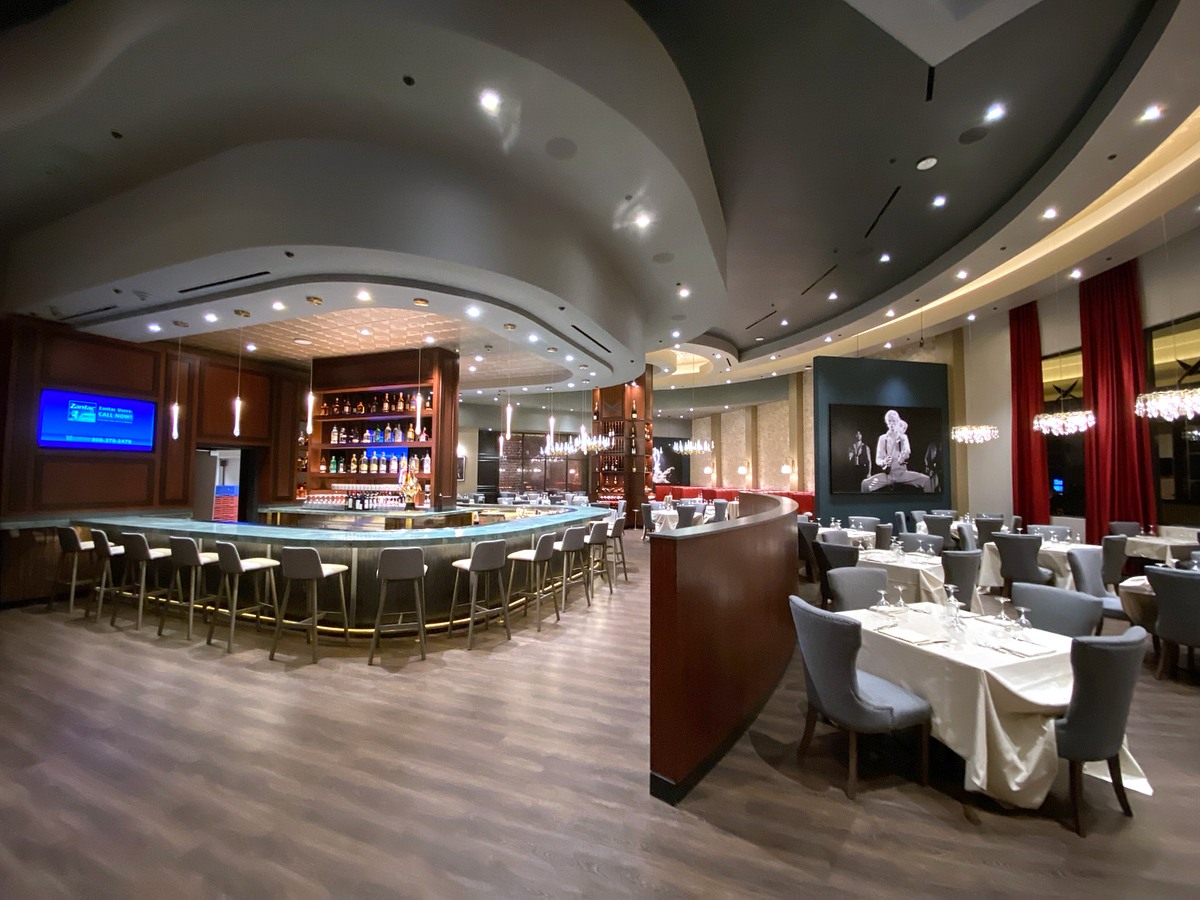 Elevated prices aside, vegetarians and vegans (and something the restaurant calls "flexitarians") are likely to enjoy Crossroads, and we'll be trying the Impossible chicken nuggets during our next visit, as the staff touted them.
Dining meat-free has its benefits, including feeling "lighter" when you're done.
The new restaurant is a departure from the largely Asian collection of restaurants at Resorts World, mainly in the resort's food court. The nearby Dawg House has a
decent burger, too, if you prefer a burger with actual cow in it.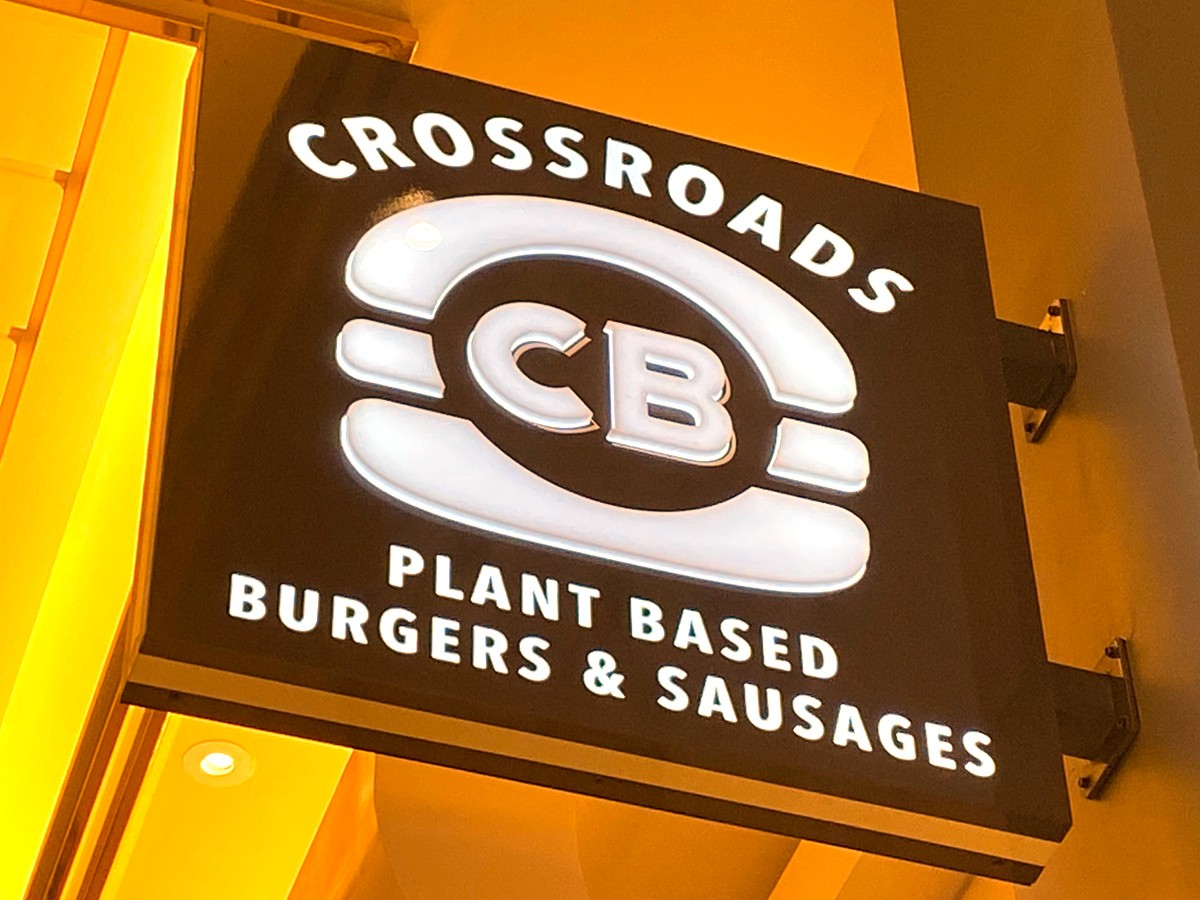 Crossroads Kitchen's fare is Mediterranean-inspired, with a number of dishes unique to the Las Vegas outpost.
They include a Chestnut Foie Gras, which would normally make us wince—animal crueltywise—but it's plant-based! According to a news release, it's made with "roasted chestnuts and served with a cabernet demi-glace, grilled sourdough, celery leaf and grapes."
There's also Chips and Caviar, "waffle chips served with a dollop of Kite Hill sour cream topped opulently with seaweed-based caviar." It's interesting a restaurant believes the phrase "seaweed-based caviar" is actually a selling point, but we are probably not the target audience.
Favorites from the L.A. location include things we might actually try, like Spaghetti and Meatballs (made with Impossible meatballs) and Fettuccine Alfredo.
Crossroads Burgers is open daily, 11:00 a.m. to 11:00 p.m. Crossroads Kitchen is open daily for dinner only, from 5:00 p.m. to 11:00 p.m. Here's the official Web site.