Nusr-Et Grills Up One of the Best Burgers in Las Vegas
Nusr-Et Steakhouse opened in Feb. 2022 and has already generated more than its fair share of buzz: Good (from diners), not-so-good (unrelated to Las Vegas) and
otherwise (mostly from people who don't get social media).
The great news is, whatever your impression of the "Salt Bae" phenomenon, Nusr-Et serves a fantastic burger and fries combo, and it's a gateway drug to a unique dining experience in Las Vegas.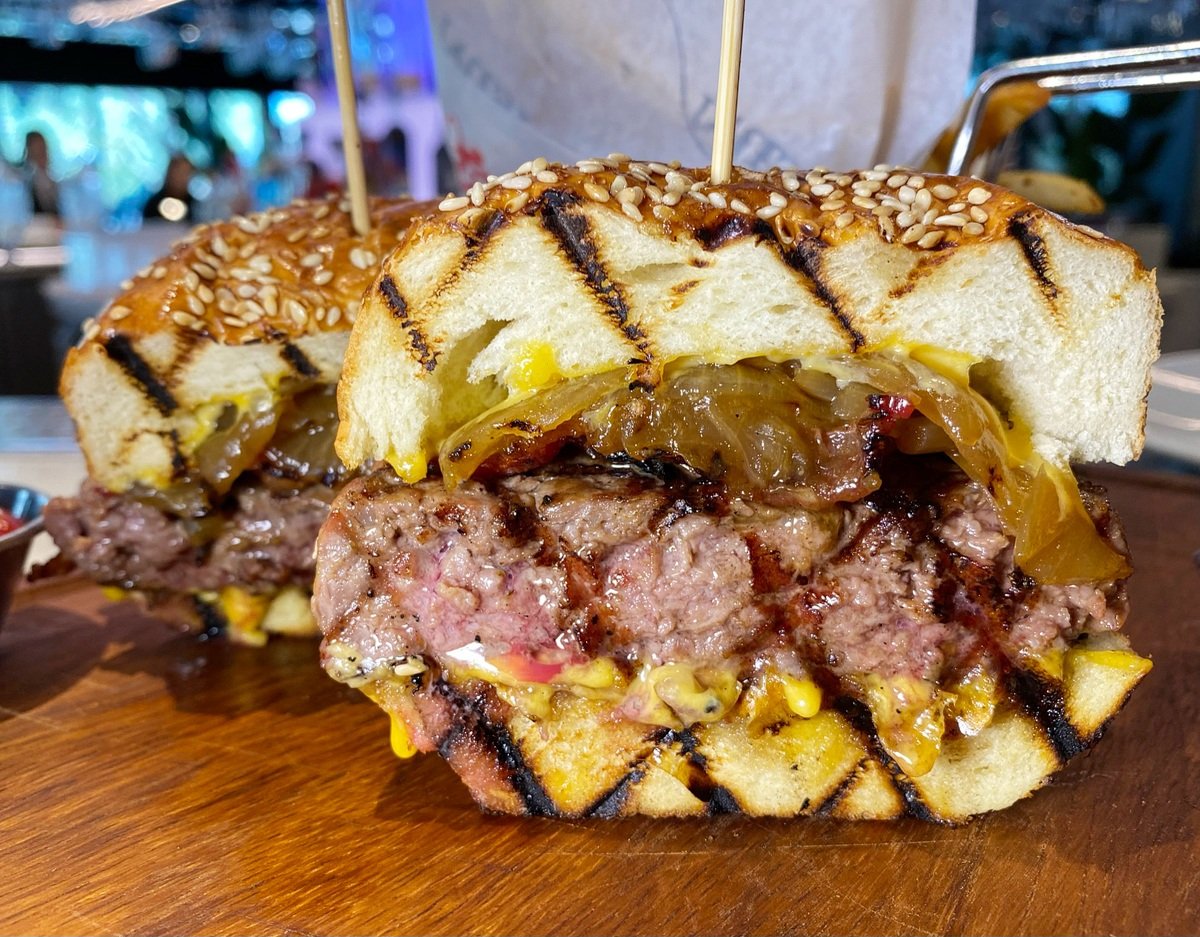 If Nusr-Et doesn't ring a bell, "Salt Bae" should.
Butcher and chef Nusret Gokce is an Internet sensation, known for his steak preparation flair and distinctive method of salting said meat.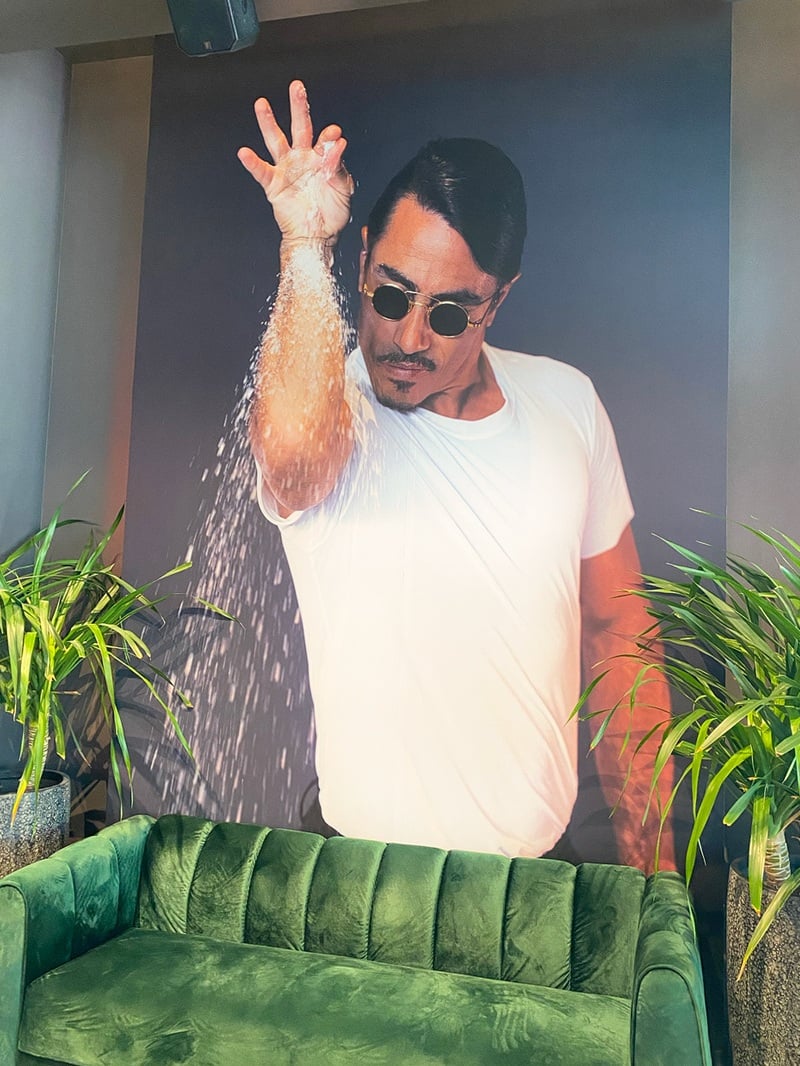 His Nusr-Et Steakhouse in Las Vegas is located in The Park, the last spot on restaurant row leading toward T-Mobile Arena, between Park MGM and New York-New York.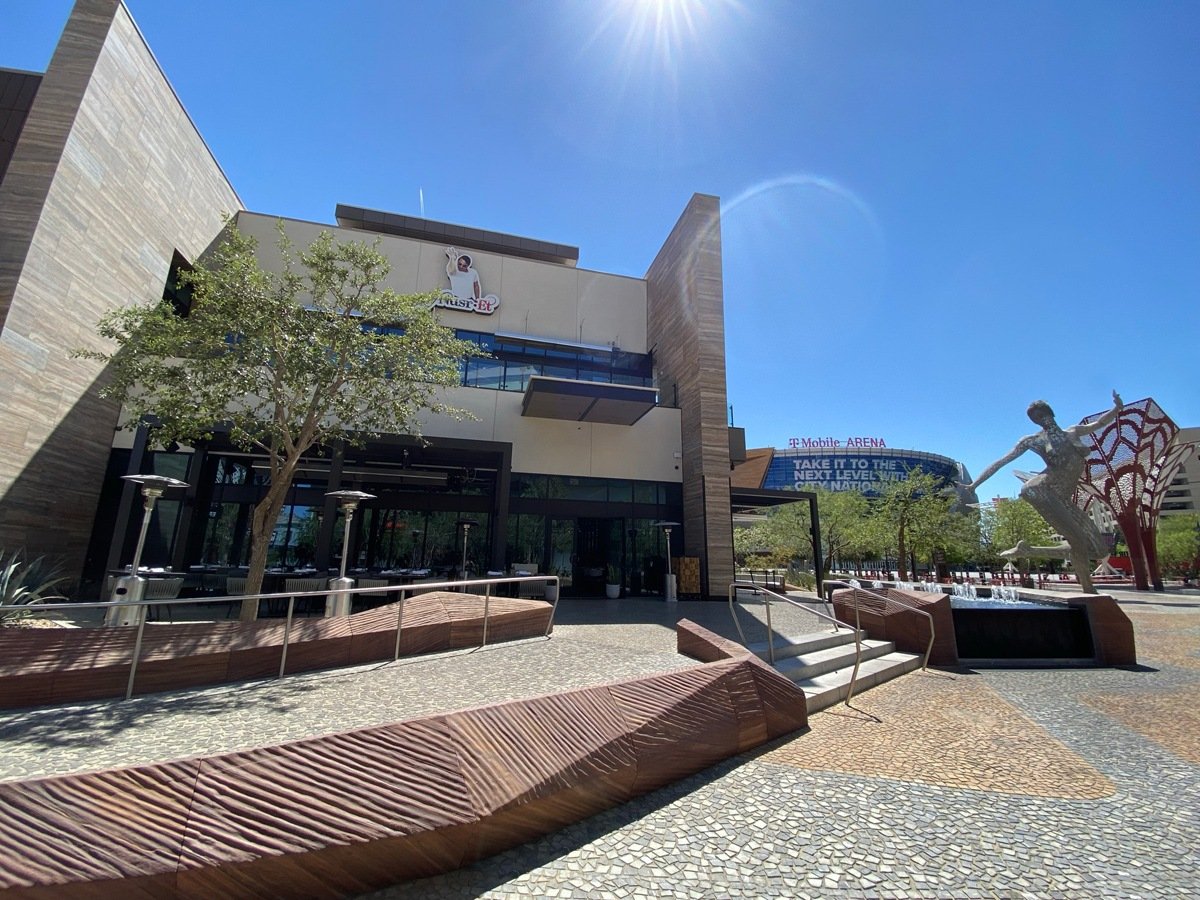 The location isn't exactly optimal. There's been quite a bit of churn in The Park, including the closure of Bruxie, replaced by the recently-opened Top Round. Sake Rok remains closed, and California Pizza Kitchen also shuttered at The Park.
But the Nusr-Et space is gorgeous, and this is destination dining, so people are finding it.
At the heart of Nusr-Et is a stunning bar, perfect for solo dining.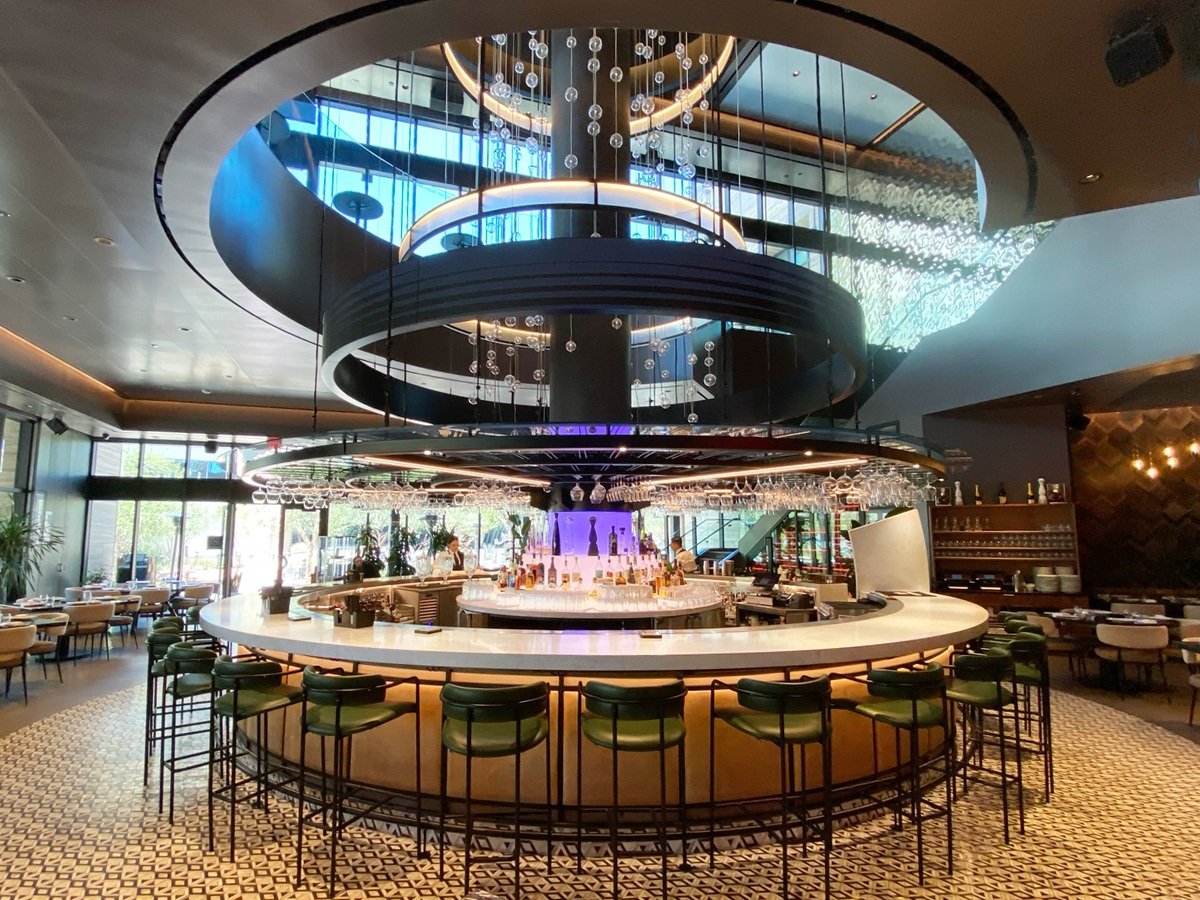 You can't get a good look at the bar unless you go up to the restaurant's second level.
The upper floor has its own bar and space for additional seating and private events.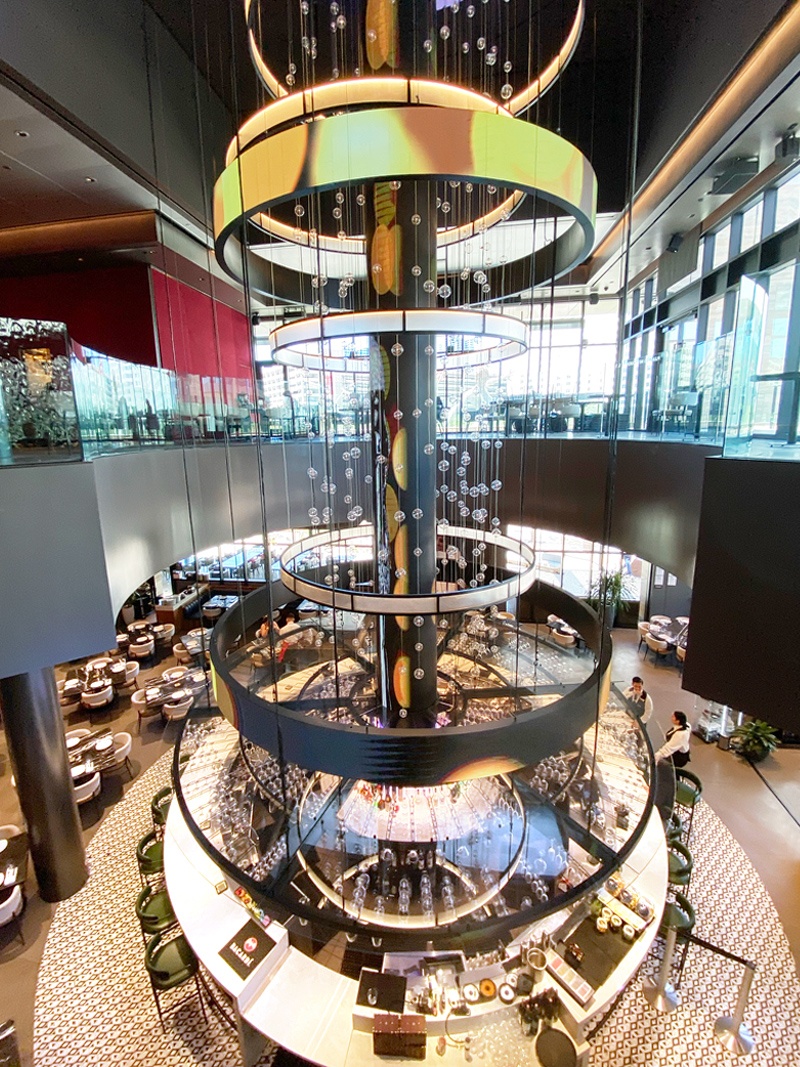 Nusr-Et's interior design is impressive, and includes an open kitchen. That means you can wander over and watch your food being prepared.
Just look for the neon sign saying, "No salt, no life." Which is actually medically true. The human body can't survive without sodium. Salt is also necessary for nerve and muscle function.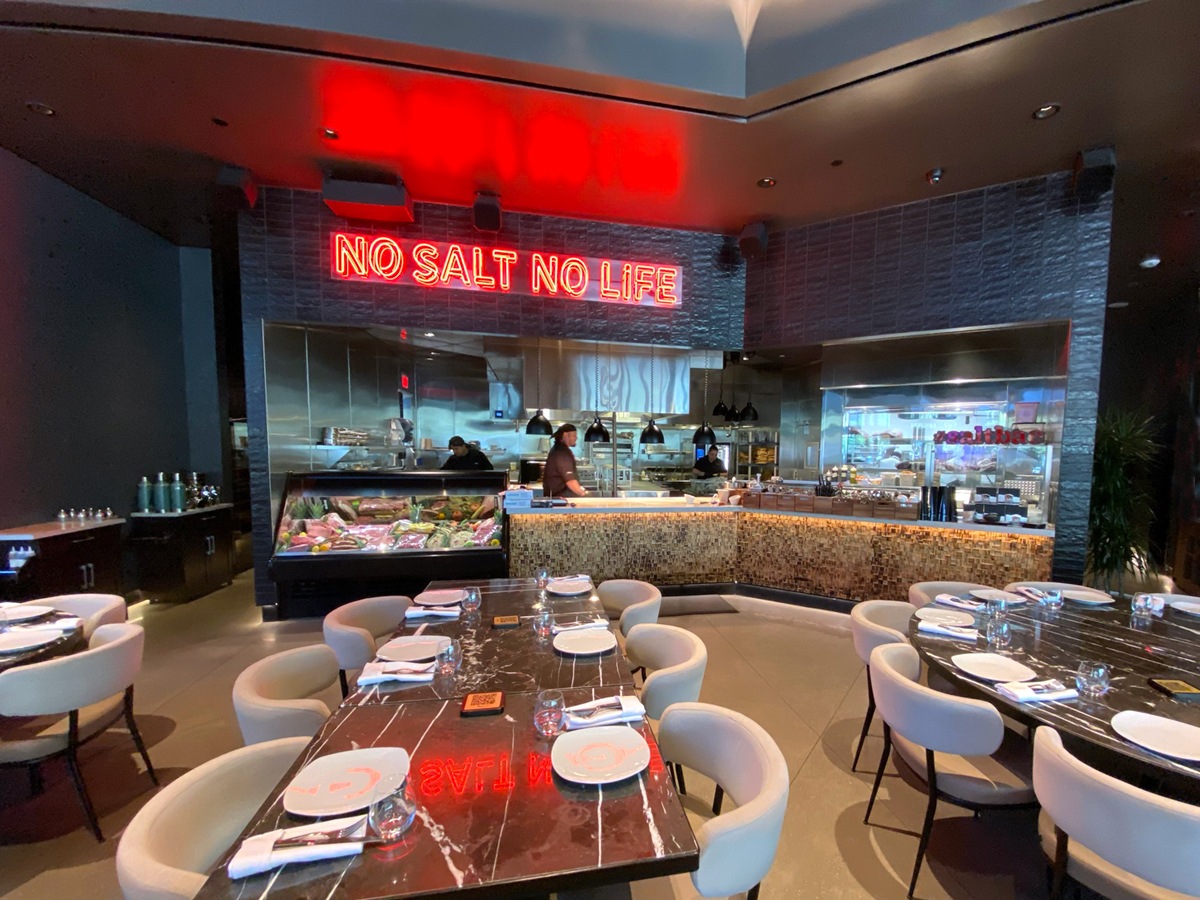 The staff at Nusr-Et is friendly and knowledgeable.
One staffer provided an invaluable insider tip for Nusr-Et: The vibe, and noise level, shifts dramatically at 6:00 p.m.
During the day, the restaurant is mellow and conducive to conversation and lunch meetings. When evening arrives, however, there's a DJ and the music amps up, for more of a party atmosphere. Translation: Less our personal scene. So, lunch it is for us!
The burger's meat is exceptional, despite our not really understanding what makes Wagyu, well, Wagyu. We used to think Wagyu had to be from Japan, but apparently it's a breed of Japanese cow. "Wa" means "Japanese," "gyu" means "cow."
Wagyu is very marbled, so it has what's often described as a "rich" mouth feel. We've had Kobe steaks a couple of times (a strain of Wagyu), and we described them as sort of "gross and gristly." That is definitely not the case with the Salt Bay Wagyu Burger. It's glorious.
Everything about the seven ounce burger is done in-house. The meat is butchered and ground in-house, and there's a homemade sesame seed bun, along with yellow cheddar cheese, caramelized onion and beef bacon. Oh, and there's some salt, obviously.
Beyond the food, of course, the big draw at Nusr-Et is obviously chef Nusret Gokce.
Gokce visits his Las Vegas steakhouse fairly frequently, but isn't likely to be on-hand during your visit.
The good news is there are back-up meat slicers and salters who do a great job of simulating the Gokce presentation and feeding of steak to guests. So, you still get your photo op.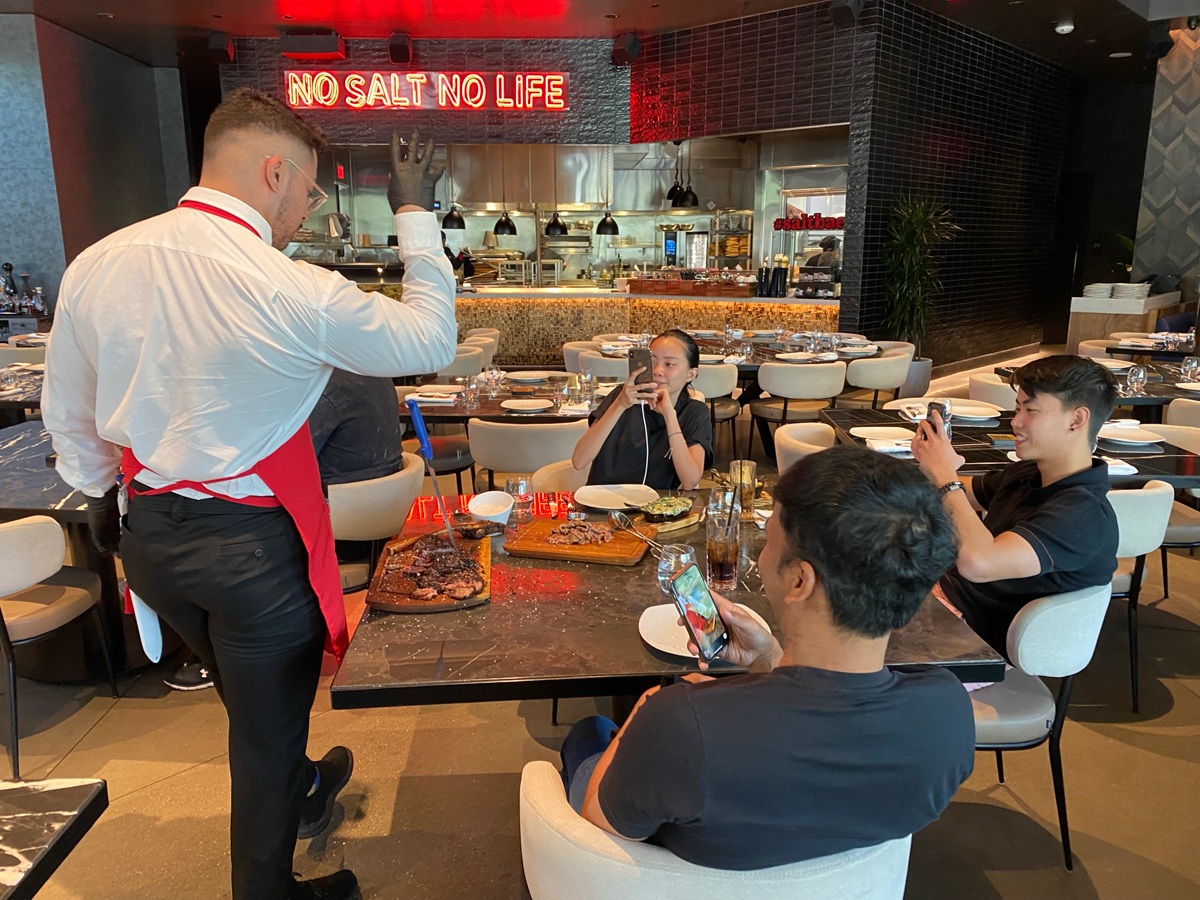 Now, for the not-so-great buzz.
Some of the concerning buzz for Nusr-Et has involved: 1) the perception it's over-the-top expensive, and 2) alleged unethical business practices at other locations.
First, it's helpful to think of Nusr-Et as having two menus. One for real people, and another for those wanting an indulgent experience as a photo op, one you simply can't get anywhere else.
View the Nusr-Et menu here.
The prices on the real person menu are what you'd find at other Strip steakhouses. Then there's the part of the menu where things are covered in gold leaf. Those are expensive. Because they have gold leaf on them.
No, gold leaf doesn't add anything to the taste of your food, but it makes your experience vastly more interesting on social media, so you can take it or leave it.
Our Salt Bae Wagyu Burger was $30. That's not a cheap burger, but it literally has "Wagyu" in the name of it.
This is a generous-sized burger, too. Looking at you In-N-Out.
The succulent burger also comes with a side of excellent fries.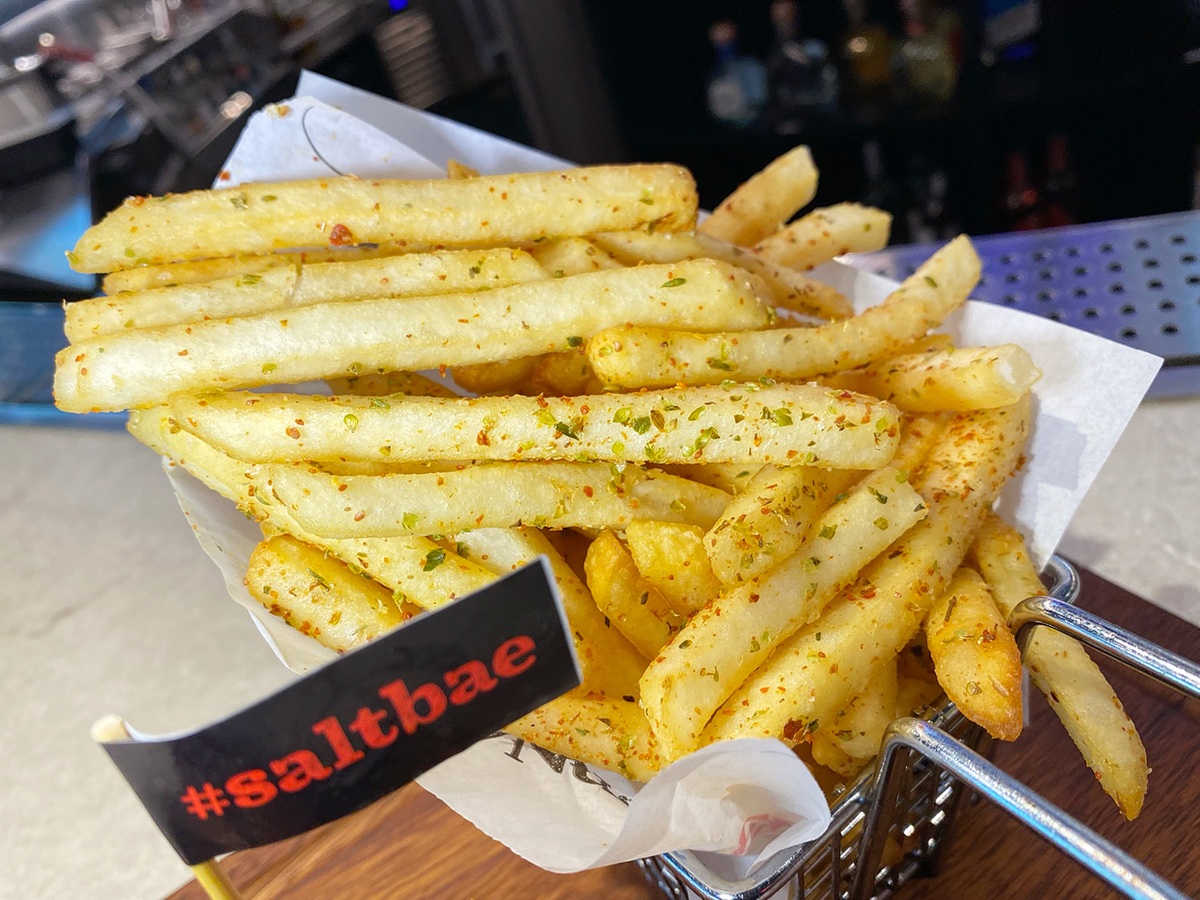 There's another version of the burger, the Golden Burger, for $180. We trust it's the same burger (although, the Nusr-Et site says, "This is not a burger"), it's just a very different experience.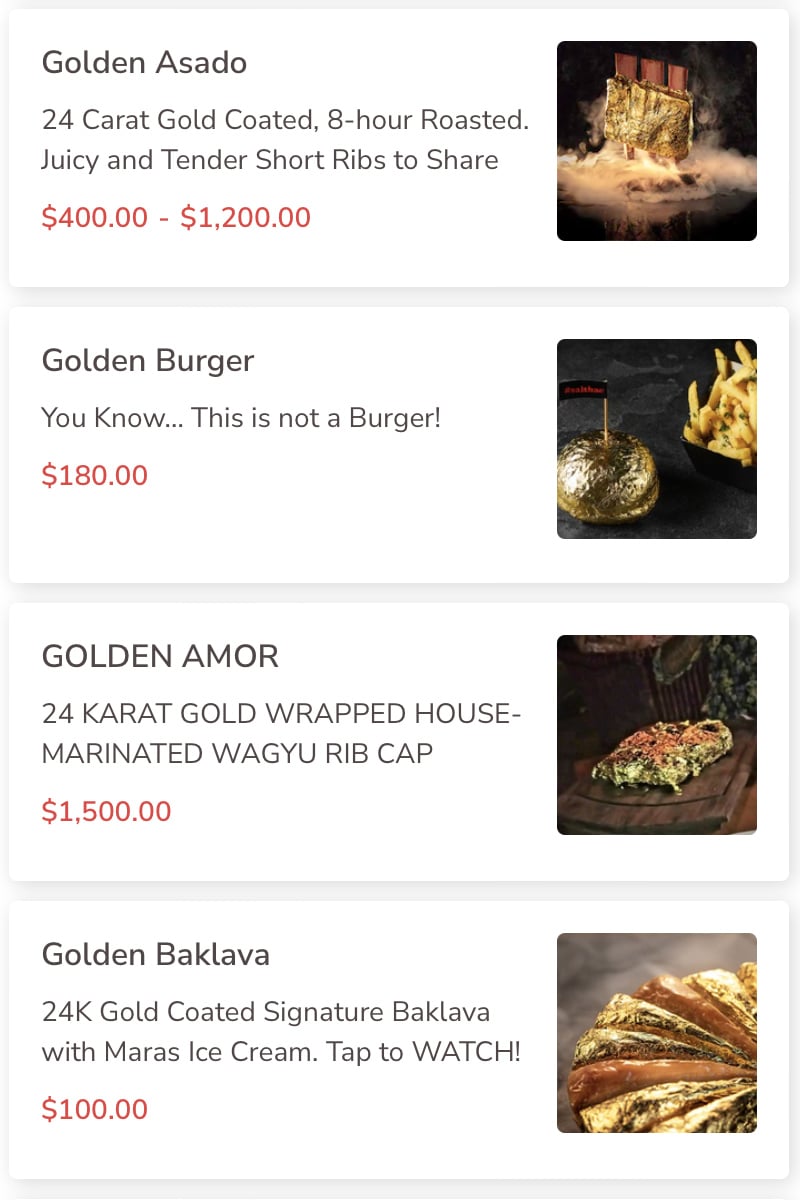 As for the business practices issue, there have been reports at other locations the restaurant sometimes has to call the cops because customers get sticker shock and refuse to pay their tab. According to reports, Nusr-Et's Florida restaurant has called police at least a dozen times since 2017 about customers refusing to pay their checks. We found a story like this from 2021, but nothing recently.
There have been zero reports of anything like this happening at the Las Vegas location.
To avoid any possible confusion, it can't hurt to say, as we did, "I'd like the burger without the gold leaf."
The Salt Bae Tomahawk is $275. The Golden Tomahawk is $1,100. It's worth taking a moment to confirm you're getting the item you'd like.
We get the feeling the disgruntled guests at Nusr-Et's other location just weren't paying attention. That's not on the restaurant, really. These folks ordered a meal, ate it and then decided not to pay. Um, no.
Anyway, that whole drama isn't relevant in Las Vegas because if there were any improprieties going on here, we'd shut that down via an epic social media brouhaha. Or possibly a kerfuffle, depending upon our mood that day.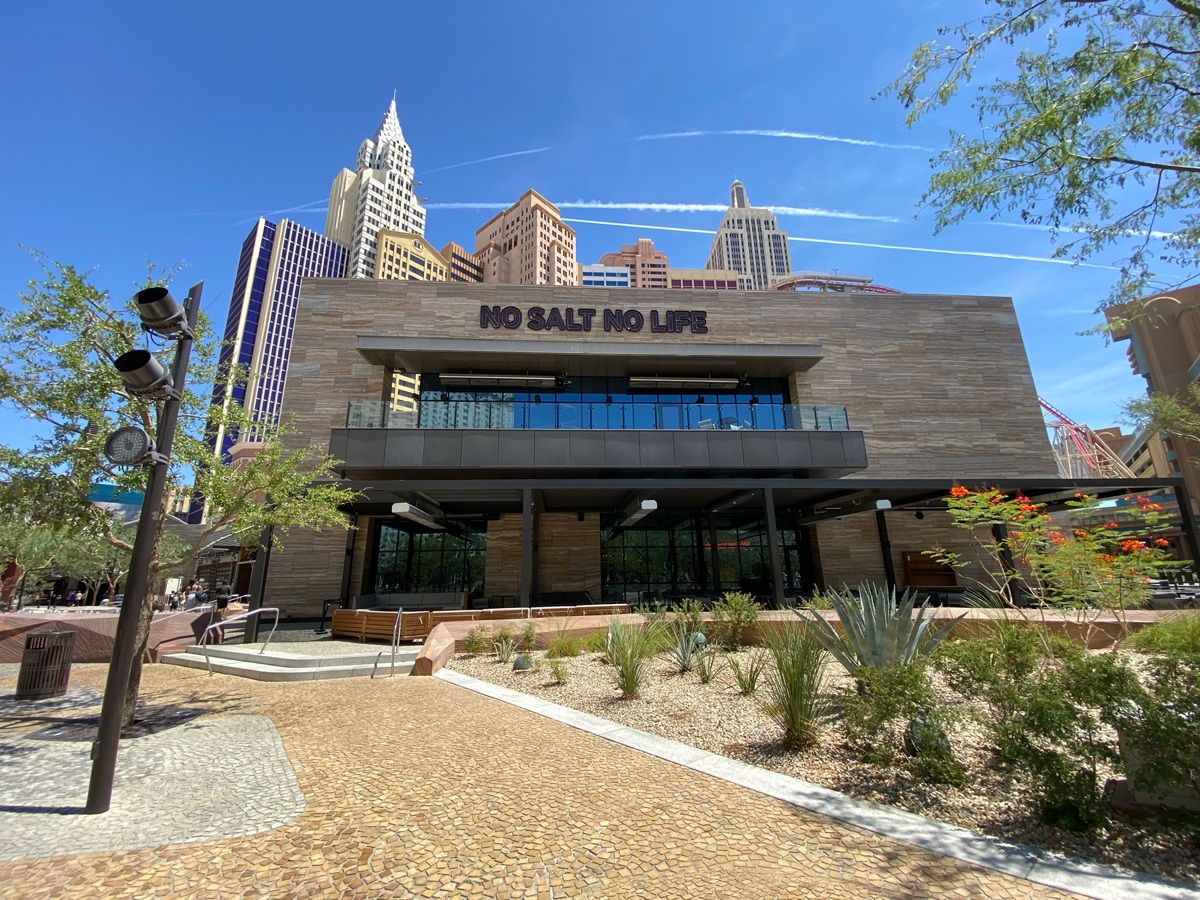 Lunch, and the Salt Bae Wagyu Burger, is the perfect way to ease into the full Nusr-Et experience.
If you try it, let us know what you think. We've gotten a lot of feedback the steaks are strong, the cocktails are top notch and people really seem to love the baklava. Most of the online reviews are positive.
Even if you don't get the whole "Salt Bae" thing (we're roughly 10% sure he's being ironic), Nusr-Et Steakhouse at The Park is well worth checking out. Anyone who says it's "all sizzle, no steak" hasn't given Nusr-Et a fair chance.