Pete Rose Sports Bar & Grill Materializes Overnight, Literally
Things move quickly in Las Vegas, but not this quickly in most cases. The new Pete Rose Sports Bar & Grill has opened at the oft-maligned Hawaiian Marketplace (across Las Vegas Boulevard from Aria), much to the surprise of just about everyone.

Pete Rose Sports Bar & Grill sits in the space formerly occupied by People's Republic Beer Garden & Kitchen.
People's Republic's last day of operation was Sep. 30, 2015. The first day of operation for Pete Rose Sports Bar & Grill was the following day, Oct. 1, 2015. And you thought we were using "literally" incorrectly.
The restaurant's official grand opening is Oct. 14, 2015.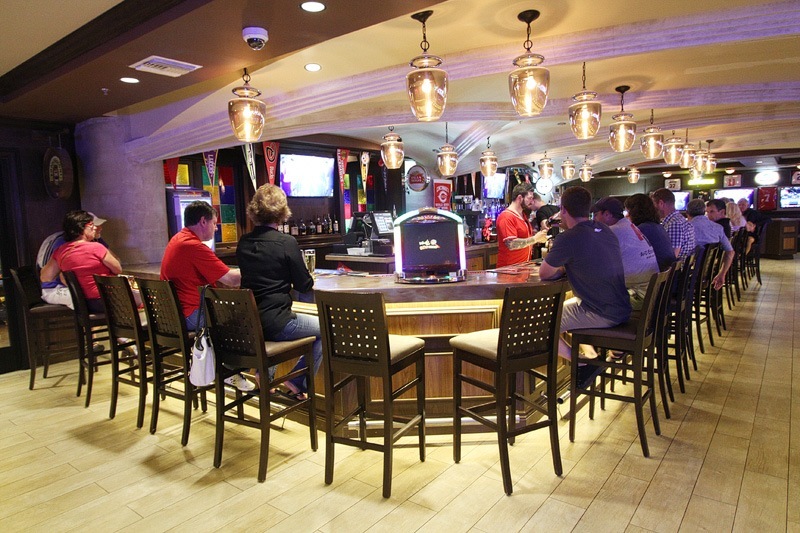 The transition from People's Republic to Pete Rose Sports Bar & Grill was seamless because pretty much everything is the same, except for a new menu and Pete Rose memorabilia throughout the venue.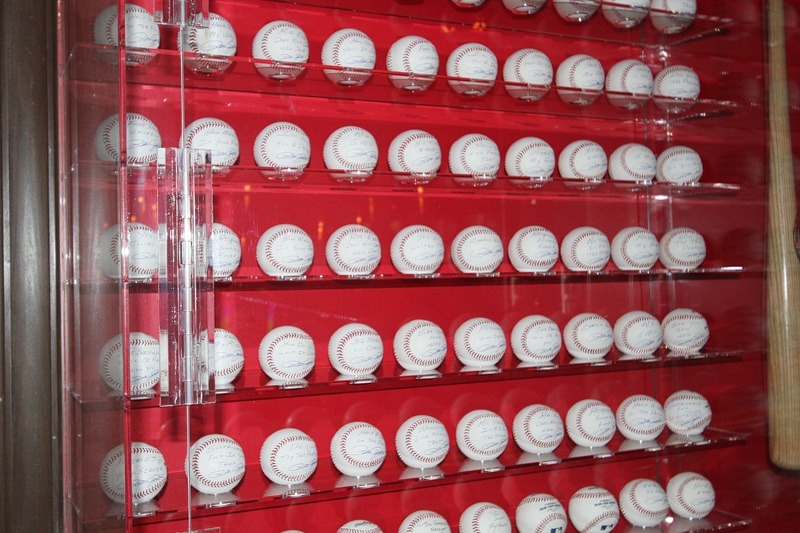 The establishment's menu has what you'd expect at a sports bar, including soup and salads, appetizers like pretzels, sliders and wings, as well as the requisite selection of burgers, sandwiches, flatbreads (pizzas to normal people) and American comfort food.
Fans of "Charlie Hustle" will note some of the menu items are inspired by the 74-year-old slugger and the teams for whom he slugged.
Here's a look at the menu, both front and back, in a size that will give you less eye strain.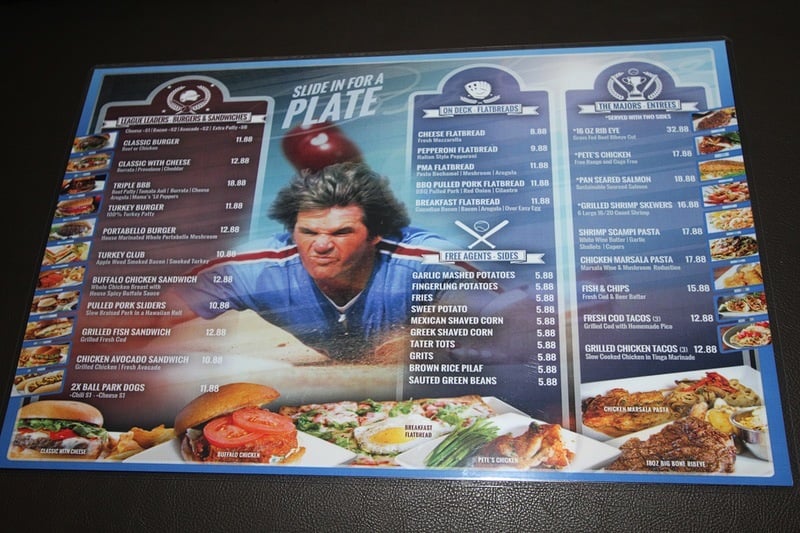 Worth noting is the fact everything on the menu has .88 cents tacked onto the price. We asked our Twitter friends what the eights represent, since we're not exactly a sports fan, and they came up with some incredible answers.
"Hit 2,888 singles in the National League, lifetime." ~@KevinBillo [He was the all-time Major League hit leader with 4,256.]
"1988 is when Pete Rose was ejected from a game for shoving a ref." ~@cathrn [Truth.]
"That's the year he was suspended." ~@donnymac66 [Ditto.]
"Year he broke Cobb's record." ~@Queen_of_Snark [It was actually 1985.]
"88 walks in 1969?" ~@RolandTomsons [Correct, he led the league in walks that year.]
"He led the league in walks in 1969 with 88…" ~@dustinofholland [Ditto.]
"Last year Reds won World Series." ~@relajuice [The last time was 1990.]
"He had a 44 game hitting streak one year. I learned that 44 x 2 = 88 in 3rd grade." ~@Real_CNote [The streak began on June 14, 1978 and ended Aug. 1, 1978.]
"1988 was the last full year in the majors as a manager." ~@BrandonRush [Truth.]
In the end, @AlfromSanDiego, @billyinlasvegas and @Mitzula were closest to the right answer, as they mentioned an Asian connection. The number eight is lucky in certain Asian cultures, and the owner of Pete Rose Sports Bar & Grill, HIG Management, priced menu items as a nod to that superstition.
HIG Management was also involved in the now-closed F.A.M.E. Asian food court at the Linq promenade, but we'll try not to hold that against them.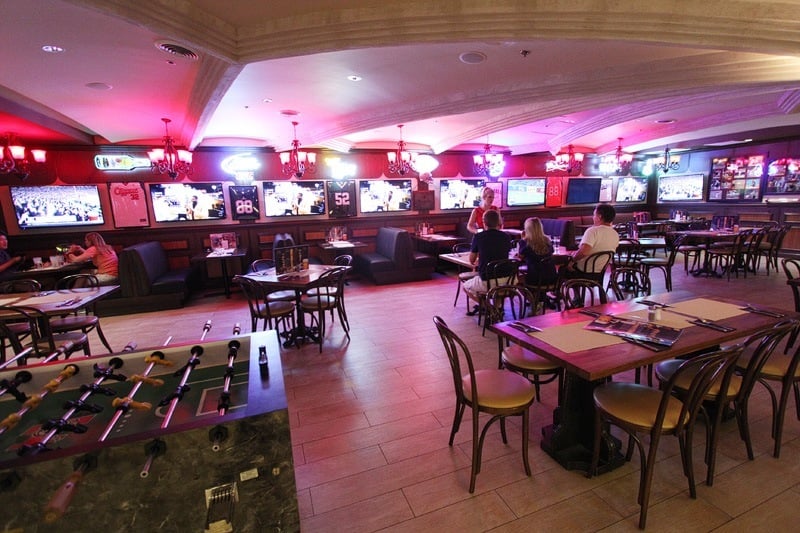 The specialty cocktail menu has ample choices, all for $13.88 (bottles of beer are $7.88). It's still the Las Vegas Strip, you know.
While we hear Pete Rose doesn't drink very often these days, the menu does contain his personal favorite cocktail, Pete's Special, with Kettle One vodka and cranberry juice.
Here's the full drink menu in case you'd like to impress your drinking buddies or something.
One of the more interesting non-memorabilia decor items is a "Game of Thrones"-inspired throne of bats on the patio of the Pete Rose Sports Bar & Grill.
The throne was built by one of the bartenders, and we can exclusively report the throne is made of 67 bats. Admittedly, it's been a slow week for exclusives.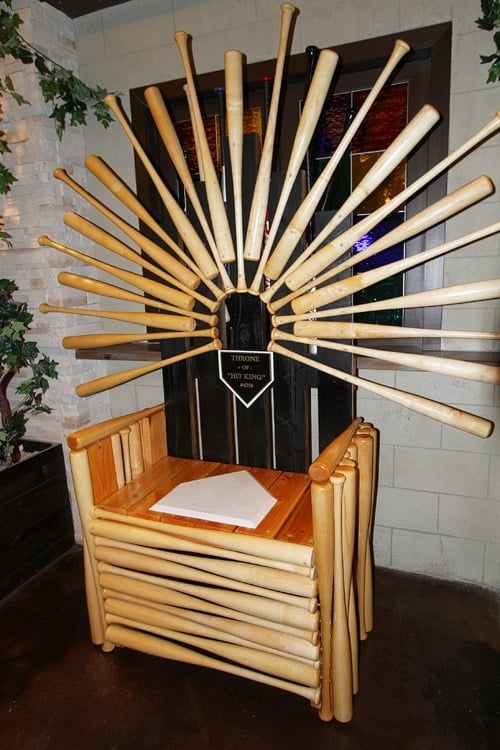 Pete Rose Sports Bar & Grill is still settling in with its new theme. The temporary banners outside will soon be upgrade to real signs.
It's an interesting location for Pete Rose to launch his first business in Las Vegas. It seems more intuitive for him to have partnered with a Las Vegas casino, but given his controversial gambling habits, it was probably wise to steer clear.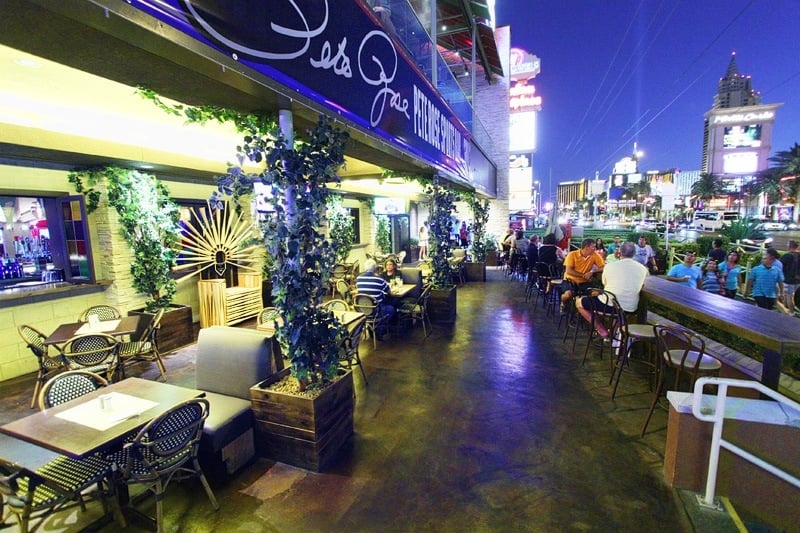 Pete Rose is expected to drop into the establishment from time-to-time, but in speaking with the staff, it didn't sound like that would happen too often. How awesome would it be to watch baseball at a bar with Pete Rose, though? We might even have to start watching baseball.
Please enjoy more photos from the new Pete Rose Sports Bar & Grill at Hawaiian Marketplace on the Las Vegas Strip. Listen, Pete Rose's name being on the place is new, so we're just going to go with it.
Pete Rose Sports Bar & Grill