Pete "Big Elvis" Vallee, King of the Elvis Tribute Artists, Takes a Break From His Harrah's Show
When we heard our friend Pete Vallee, "Big Elvis," had stepped away from his show at Harrah's Las Vegas because he hadn't been feeling well, we had a minor freak-out about the health scare.
"Big Elvis" is a beloved Las Vegas lounge fixture, whose heart is as big as his voice, and he's been packing them in with his free show for years. Before Harrah's Las Vegas, he had a long-running stint at the former Bill's Gamblin' Hall, now called The Cromwell.
While the news about his going on a hiatus wasn't great, Vallee assures us he's doing fine and just taking a break from his demanding performance schedule.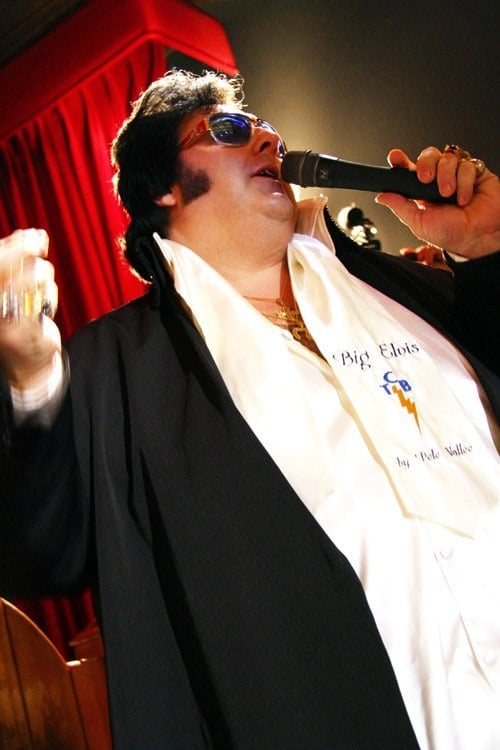 While he admits to being exhausted, we're thankful his medical situation isn't more serious. He's taking some time off to rest up and lose some weight. "Big Elvis" says he's already down 15 pounds.
Vallee's weight, while a great marketing hook, has been an ongoing struggle. At one time, he tipped the scales at nearly 1,000 pounds. He jokes that the need for a little time off may also have to do with his recently turning 50.
Big Elvis says he'll be back at Harrah's Las Vegas soon.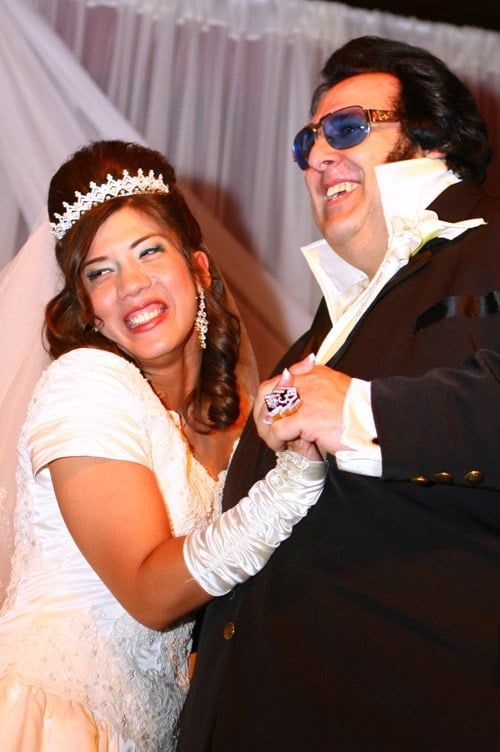 In the meantime, there are rumors Vallee's friend and lounge favorite Cook E. Jarr will temporarily take over his spot at Harrah's. Cook E. Jarr also recently landed a gig at Paris in the hotel's Napoleon Lounge.
While you're waiting for the return of Vallee's free Harrah's show, check out his movie making the rounds at film festivals, "La Conner P.D." The name refers to La Conner, Washington. Vallee's brother, Guy, operates a cafe in the picturesque town. Read more.
The fans of Pete "Big Elvis" Vallee are legion, and this Las Vegas blog one of them. We hope Vallee be feeling better and returning to the stage again soon, bringing the songs of Elvis to life like nobody else can.
Update (4/6/17): Big Elvis is back and better than ever. He even got a star on the Las Vegas Walk of Stars. Here's the Big Elvis schedule at Harrah's: Big Elvis shows happen Monday, Wednesday and Friday at 2:00 p.m., 3:00 p.m. and 5:30 p.m.