Sin City's Ultimate Lounge Lizard, Cook E. Jarr, Is Back at Paris Las Vegas
In some cities, being described as a "lounge lizard" isn't exactly flattering, but screw that, in Vegas it's a badge of honor!
The ultimate Las Vegas lounge lizard, Cook E. Jarr, has announced his return from a brief hiatus and he'll take the stage at Paris Las Vegas beginning June 15, 2015. The show is expected to be free.

Cook E. Jarr has a rabid following, and fans were disappointed when he ended his run at Harrah's Las Vegas on August 27, 2014. Before that, he was a fixture at Bill's Gamblin' Hall, now The Cromwell.
Jarr will perform in Napoleon's Lounge at Paris every Monday, 6:00 p.m. to 8:00 p.m.
Unlike lots of Vegas performers, Cook E. Jarr is in on the joke. He mocks his own helmet-like hairstyle, for example.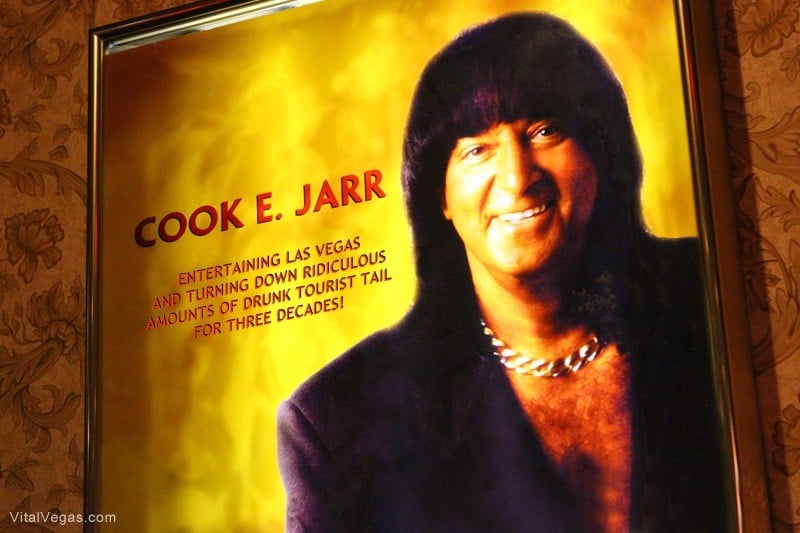 The good news is that, also unlike may Vegas performers, Cook E. Jarr actually sings during his show, as opposed to using vocal backing tracks. He typically sings to pre-recorded music, but the karaoke is of top-notch quality, and Jarr never fails to entertain.
During one show, we saw Jarr pull an audience member onstage to chat with the guest's family member on the phone. During the show. It was awesome.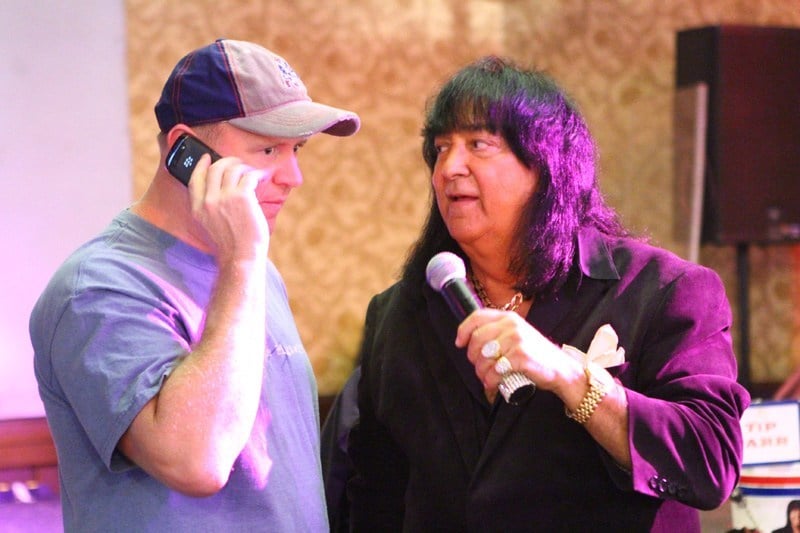 Jarr's show is overflowing with cheese, just the way we like our lounge acts in Vegas. He's pretty much guaranteed to do a patriotic number draped in an American flag. Audiences don't cringe, they roar their approval, proof of Jarr's timeless charm.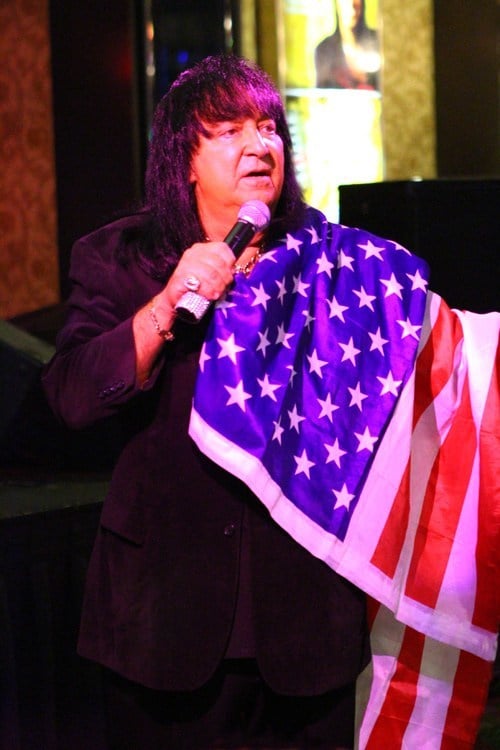 Cook E. Jarr's unique form of schmaltz is a throwback to a quirkier time on the Las Vegas Strip and we wish him all the best with his new gig.