A Peek at Downtown Grand's New Restaurant, Freedom Beat
Construction is well under way at Downtown Grand's new restaurant, Freedom Beat.
Freedom Beat replaces the resort's former cafe, Stewart + Ogden, and will take up not only that closed restaurant's space, but also that of another closed restaurant, Red Mansion.
While Downtown Grand has wisely built its construction walls from floor to ceiling, here's an exclusive first look at a rendering for the Freedom Beat concept.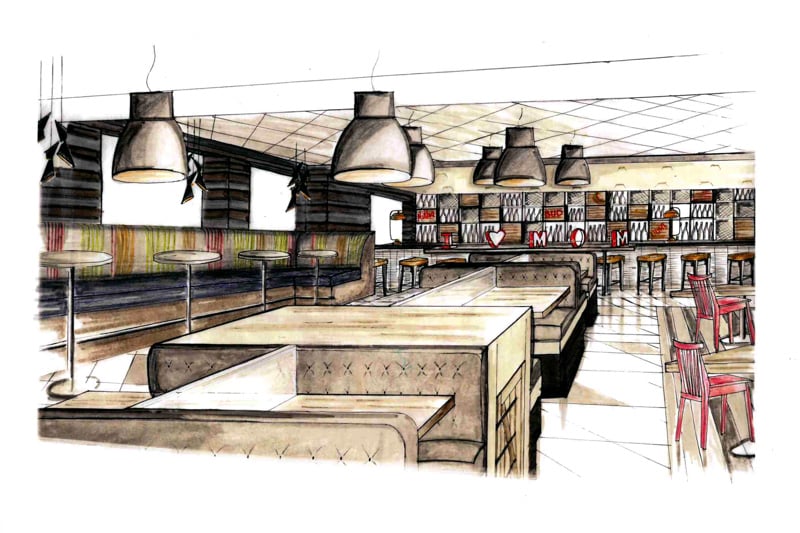 The new restaurant concept is subdued and welcoming from what we can tell, and we can't wait to take our first bite. Bonus: Freedom Beat looks like it will be Nirvana for solo diners. The Buddhist one, not the band. Please try and keep up.
Freedom Beat is a collaboration between Downtown Grand and 34th Floor Hospitality, the same folks who overhauled Downtown Grand's pool scene, Citrus.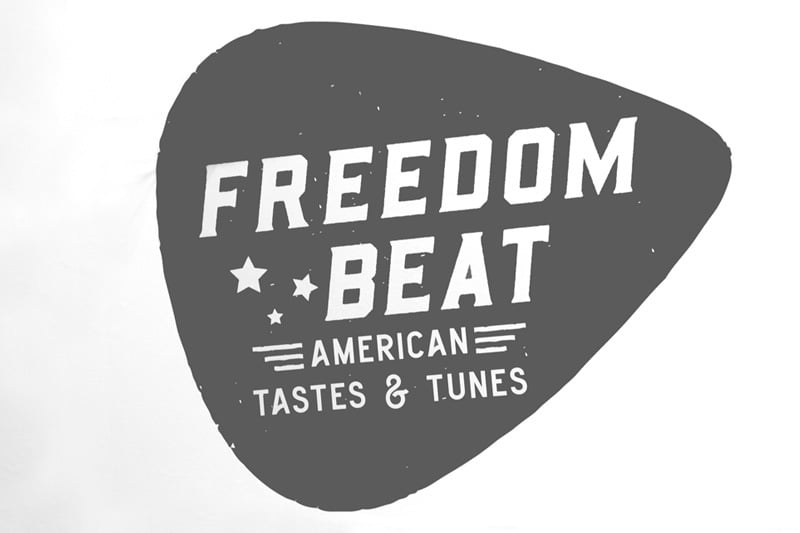 34th Floor Hospitality was also involved with the recently-closed Inna Gadda di Pizza and Pawn Donut & Coffee at Pawn Plaza, as well as The Pizzeria ("Secret Pizza") at the Cosmopolitan.
Freedom Beat's interior design comes from Las Vegas-based Bunnyfish Studios.
The new restaurant is expected to have an entertainment component, although specifics haven't been announced.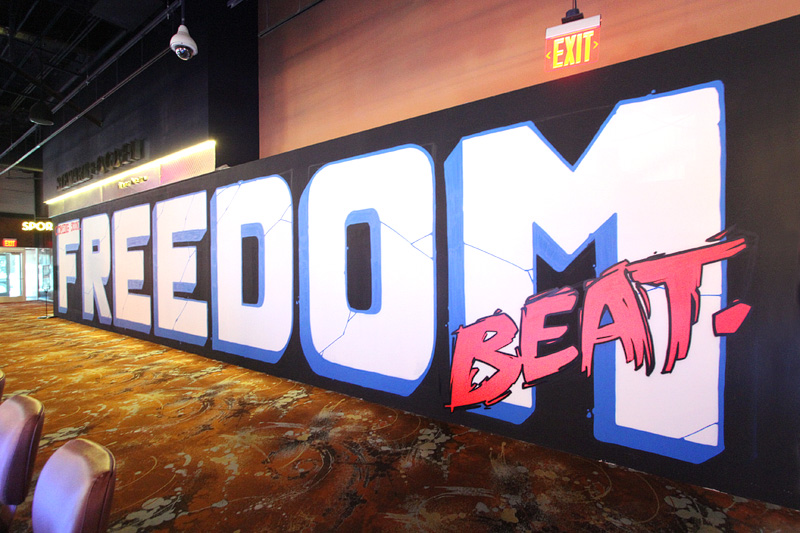 Just today, we spotted "Hell's Kitchen" season 12 winner Scott Commings at Downtown Grand. He's being tapped to help create the menu for Freedom Beat, and also serves as executive chef at Gordon Ramsay's Pub & Grill at Caesars Palace.
Update: We got the first sneak peek at Freedom Beat's menu.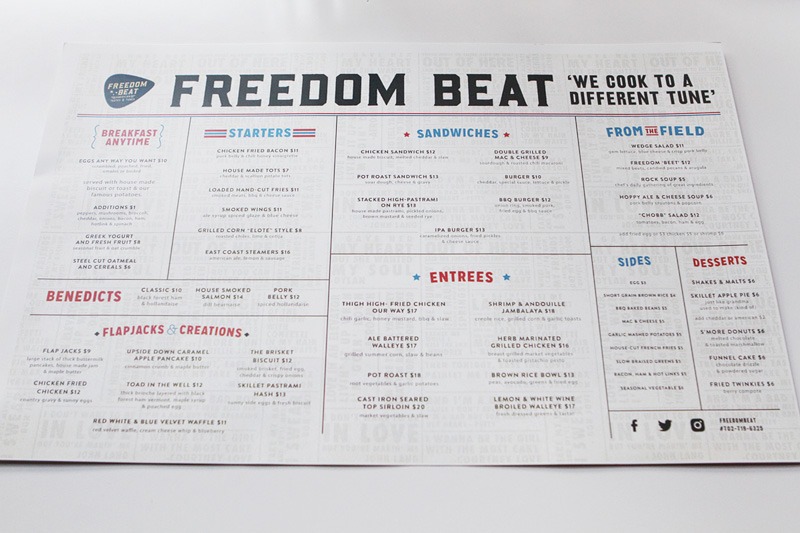 We're excited to see what Freedom Beat has in store! This blog is a firm believer Downtown Grand is one of the most underrated resorts in Vegas, and despite a number of challenges, Downtown Grand forges ahead.
Downtown Grand recently called off a Zowie Bowie residency due to a lack of attendance. (The contract was originally scheduled to run until October 2016.)
The hotel also quietly pulled the plug on its weekly Taboo Summer Nights events. While the event was a huge draw (about 1,000 people gathered at the hotel's pool each week), the crowds are rumored to have been unruly, so the series was canceled.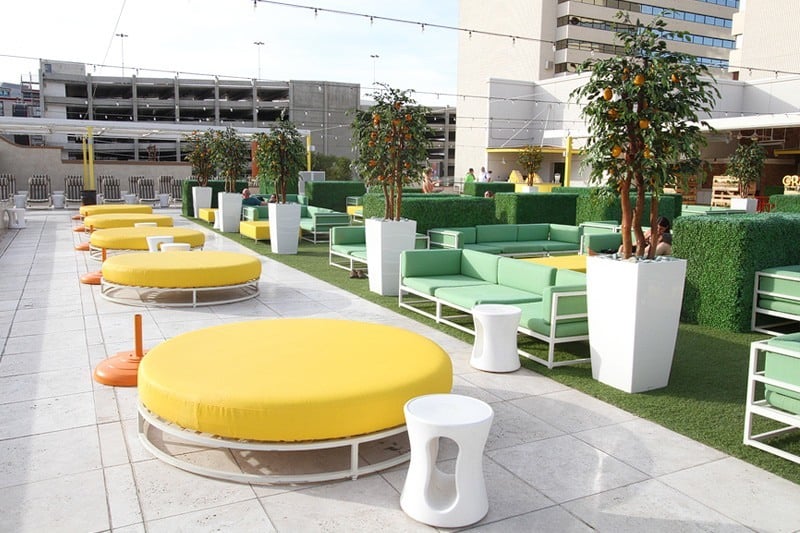 Onward and upward, and kudos to Downtown Grand for changing things up and continuing to improve its offerings.
Update: We're hearing the hotel's Art Bar will soon get an overhaul and rebrand. You heard it here first!