Parasol Down Renovation Under Way at Wynn Resort
We let you know a while back there was a renovation planned for a popular lounge at Wynn Las Vegas, formerly known as Parasol Down. Well, it's happening, and we had to swing by for an update.
Parasol Down was the counterpart of Parasol (wait for it) Up. Parasol Up was recently rebranded to Overlook, so the Parasol Down name no longer made much sense.
Here's a pic of what's going on at the transitioning Parasol Down.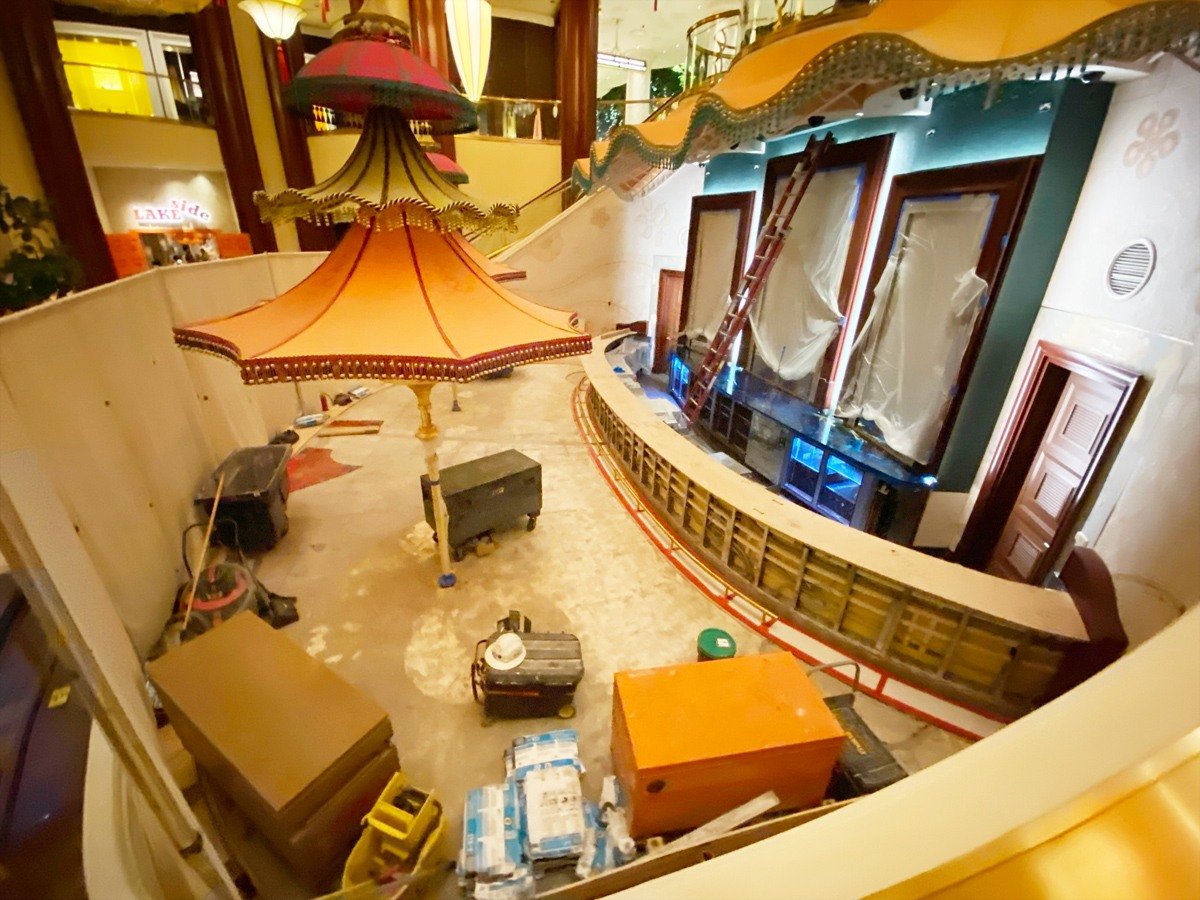 When the lounge reopens, it will have a new name, the simplified Parasol Bar.
That's a relief to fans of the bar's overhead parasols, a great photo op at a resort overflowing with them. Here's a look at Parasol Down prior to the renovation.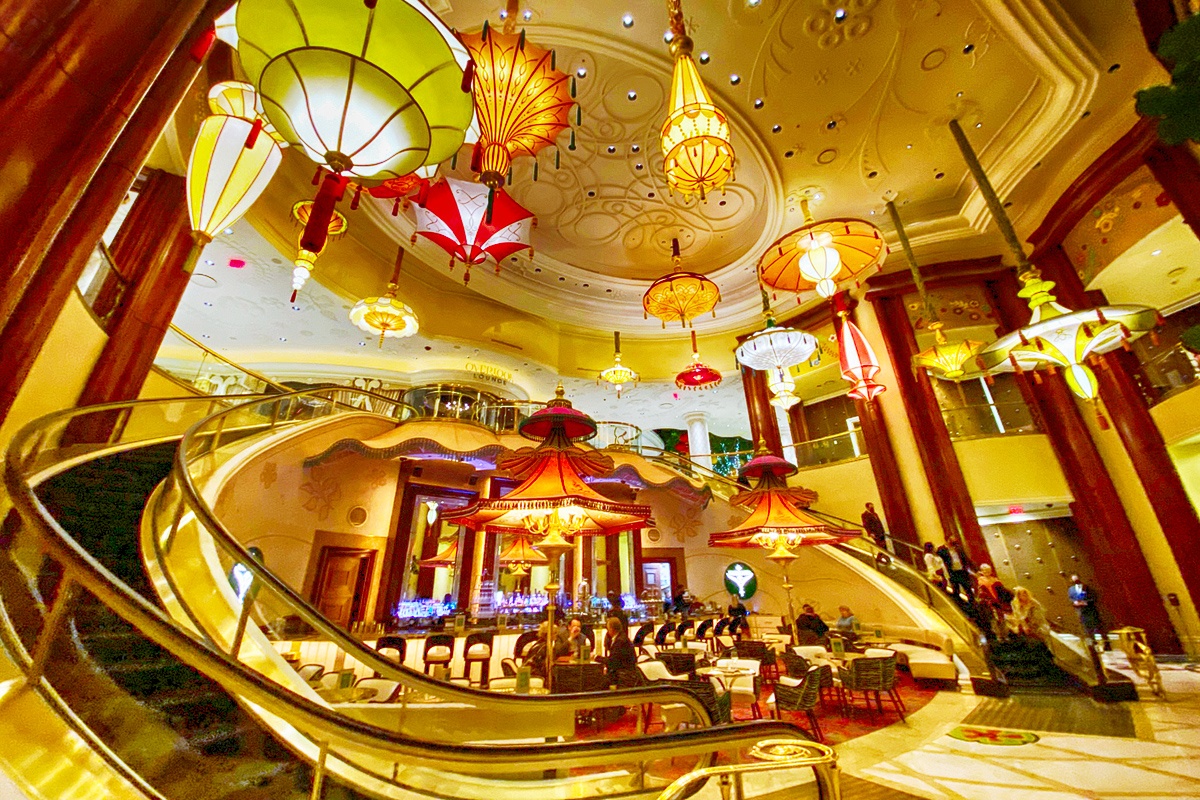 Las Vegas never sits on its laurels! That's partially because this town understands you have to constantly provide guests with new experiences. Also, have you ever tried sitting on a laurel? The shiny, pointed leaves used in laurels can cause cuts and perforations, and if one is allergic to the bay laurel (Laurus nobilis), the discomfort can be unbearable. Imagine trying to explain to an allergist why you were sitting on a laurel in the first place. Allergists are already busy enough laughing at people with latex condom allergies, they don't have time to deal with your oddball behavior. What were we talking about? Oh, right, Parasol Bar!
Our inside sources say Parasol Bar will open in April 2022.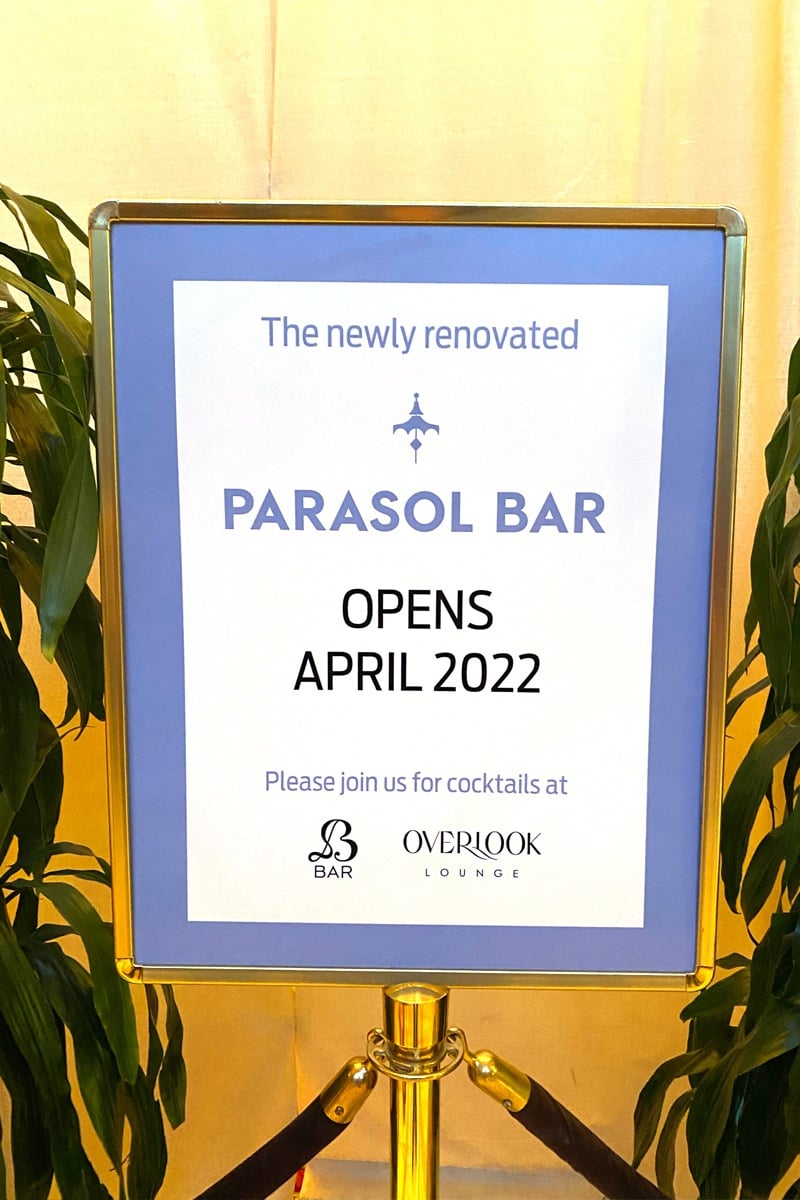 It's rare to see anything under construction at Wynn Las Vegas.
The disgraced former CEO of Wynn Resorts, Steve Wynn, may have been disgraced, but he was also a stickler for details. He had a thing about construction walls. He felt guests seeing construction walls would feel like they were having an incomplete experience. That's why construction walls at Wynn and Encore often look exactly like real walls. That's also the reason Wynn doesn't tend to share renderings. The sentiment is they can never do a project justice.
Thankfully, for bloggers who enjoy snooping, this spot is impossible to conceal as it's flanked by two curved escalators.
We tried to get a peek at a rendering or floor plan for Parasol Bar, but sadly, a crafty construction worker was way ahead of us and thwarted our plans.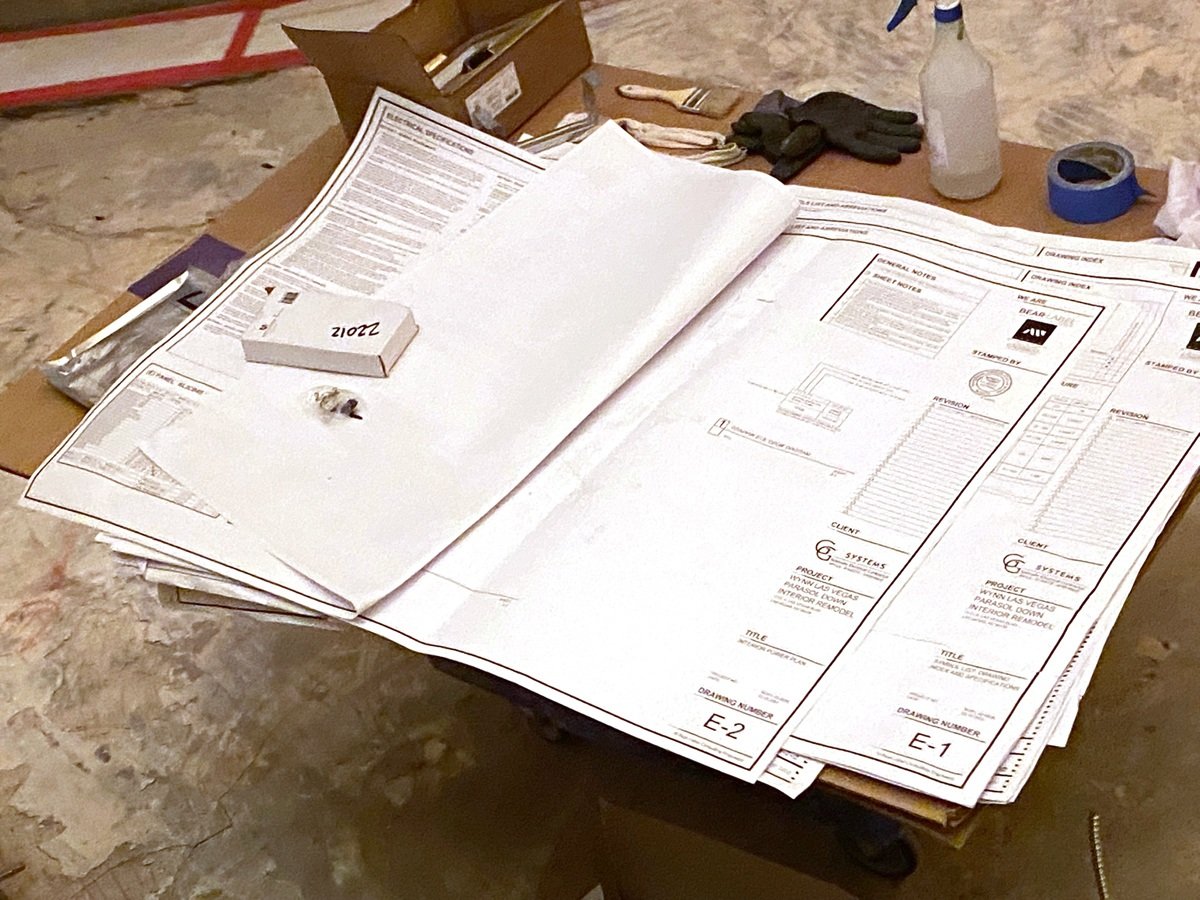 Also in the works is another new concept, a few feet away from Parasol Bar, Aft.
Aft is described as a "cocktail deck," and it should have a great view of the hotel's Lake of Dreams.
Aft, too, is set for an April 2022 debut.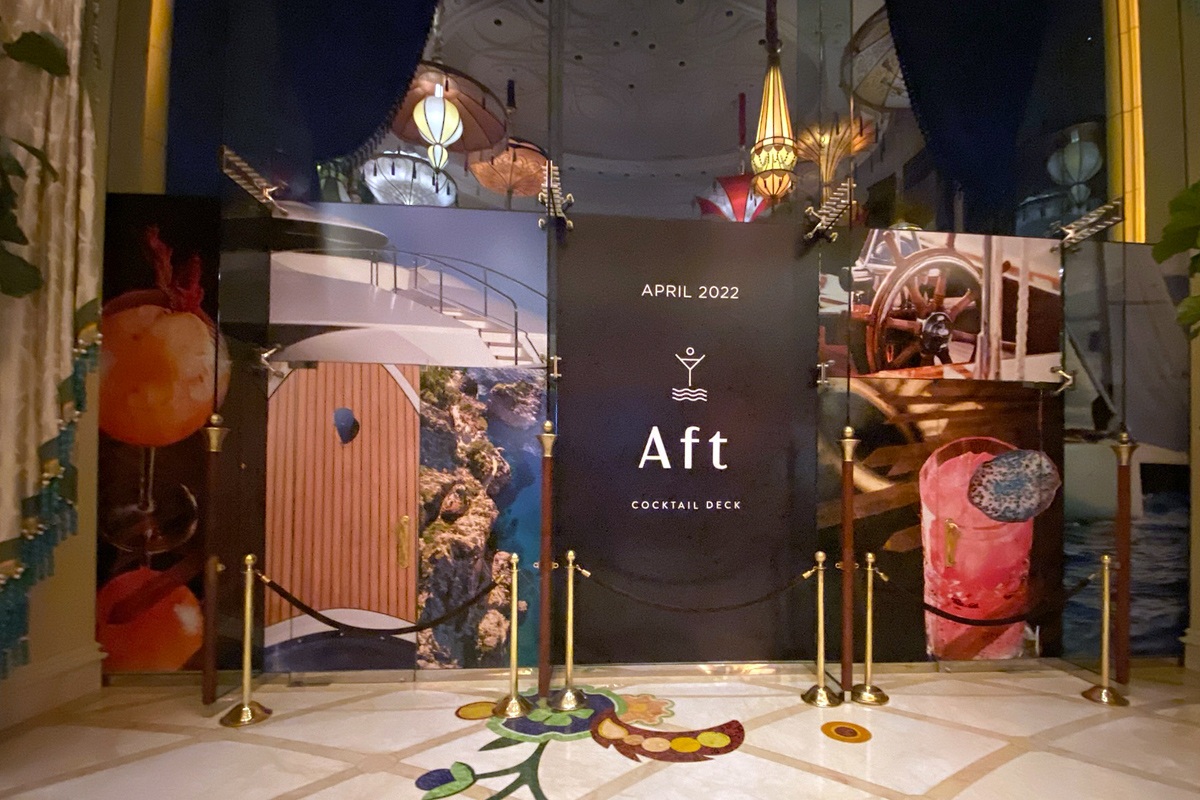 As with all things Wynn, we're looking forward to seeing the results of the work being done at Parasol Bar and Aft.
We're excited, too, to hear more about Wynn's new show. Wynn has been tight-lipped about the new show, but the working name is "Olympus." (That won't be the show's name when the curtain goes up.) We are predicting it will be visually stunning, just because some guesses aren't even really guesses, but later we get to say we were right about something.
Stay tuned for what's next for Parasol Bar and Aft at Wynn Las Vegas, because your interest is the perfect excuse for us to visit and try cocktails on your behalf. The sacrifices we make for you.