"Miss Behave's Mavericks" to Debut at Cheapshot on Fremont Street
A new show is in the works for a new venue on Fremont Street.
The new show is "Miss Behave's Mavericks."
The new venue is Cheapshot.
According to the ticket calendar, the show kicks off April 1, 2022. (Soft opening is March 20, grand opening March 30, we hear.)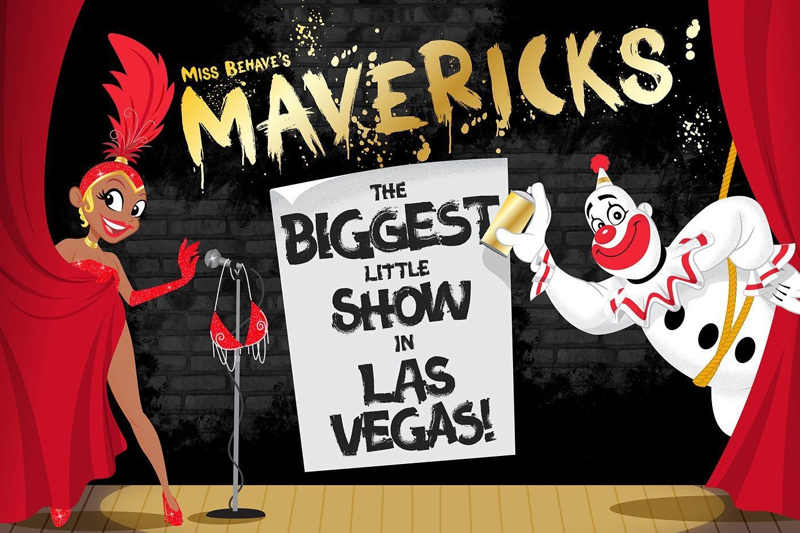 If the name "Miss Behave" sounds familiar, it's because the "Miss Behave Game Show" at Bally's was awesome and, yes, it's the same person at the helm.
Miss Behave is Amy Saunders, who just has trouble written all over her.
We fully expect to have Saunders on our podcast, so you can bet our loins are already fully girded.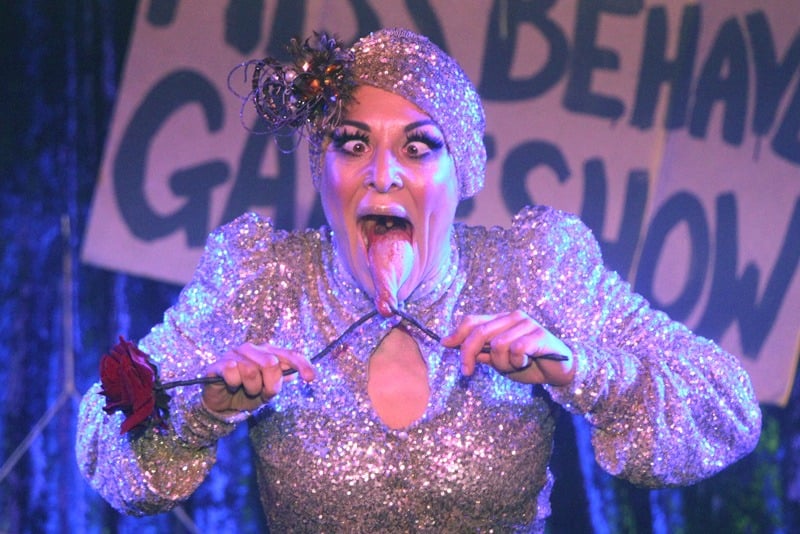 Amy Saunders is British, subversive and a self-taught sword swallower.
To give an idea of the scope of the show, it's useful to see the kinds of acts they've expressed interest in featuring: Variety, specialty, comedy, burlesque, acrobats, singers, magicians, dancers, pole, aerial, strippers, drag, juggling, oddities, etc.
These are a few of our favorite things.
Cheapshot comes from downtown visionary and superhuman multi-tasker Ryan Doherty.
Doherty is not only opening Cheapshot, but a dance club, We All Scream, right next door.
These venues are located on East Fremont. We All Scream is in the former Beauty Bar space, Cheapshot was previously Don't Tell Mama (which relocated to Neonopolis).
Fun fact: The owner of these spaces is Tamares Group, which also owns Plaza casino, on the other end of Fremont Street.
Here's where everything is in relation to everything else.
Doherty's Corner Bar Management is also responsible for the nearby Commonwealth, Park on Fremont, Discopussy and Lucky Day, as well as Peyote restaurant at Ferguson's Downtown (farther east on East Fremont) and Oddwood, a lounge at Area 15.
We are a big Ryan Doherty fan, as he believes (and invests) in downtown, and always weaves thoughtfulness and complexity into his business endeavors. There's an emphasis on art and artists, and Doherty possesses a keen awareness of what makes downtown Las Vegas special.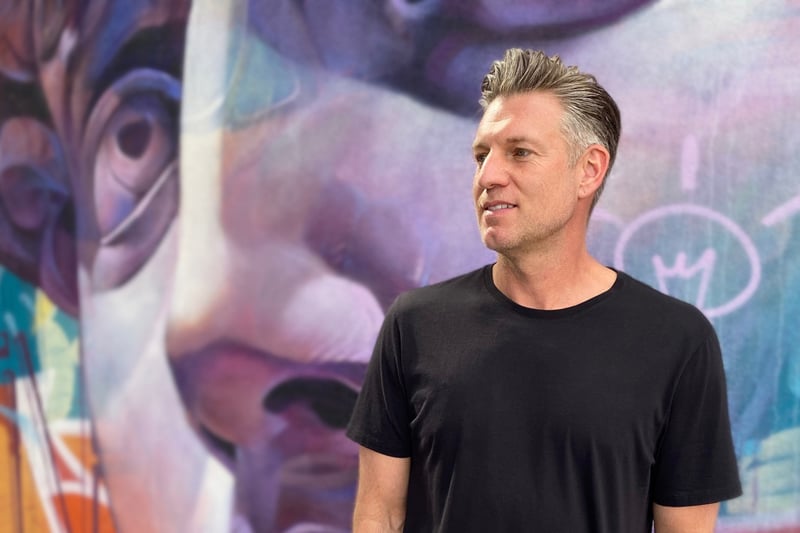 Doherty also has a tolerance for risk, as his sometimes offbeat ventures are anything but guaranteed financial successes.
For example, downtown hasn't traditionally been a place where theatrical productions thrive.
Some downtown shows have managed to have some longevity, like Mike Hammer at Four Queens. "Marriage Can Be Murder" and Adam London (recently relocated to the Orleans) and "Friends" did pretty well at The D, until the casino closed its showroom. There have been many more expensive backfires. Gordie Brown at Golden Nugget has been a financial black hole (it's good to know a bajillionaire), "Pawn Shop Live" tanked at Golden Nugget and "A Mob Story" at Plaza still owes people money, allegedly and all due respect.
"Miss Behave's Mavericks" sounds like it's going to keep costs low, with an emphasis on quirkiness and irreverence over spectacle, and tickets are wisely priced to entice.
Tickets are just $25. According to Cheapshot's official Web site, "We made the tickets cheap so you can drink more."
It's worth mentioning the bar will be a featured player at Cheapshot. It pretty much takes up half the venue, which has a capacity of about 100 people. Here's a pic of what's overhead, still under construction.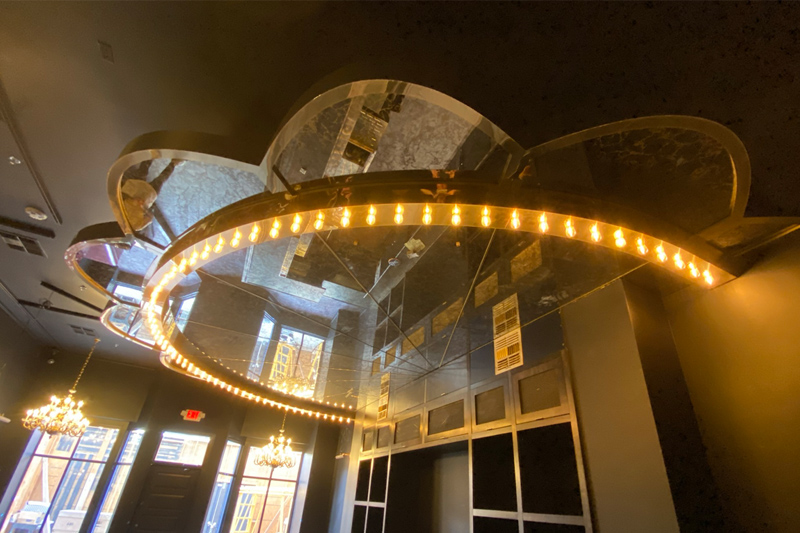 "Miss Behave's Mavericks" shows every Thursday, Friday and Saturday at 8:00 p.m. Get tickets here.
Given how original and irreverent "Miss Behave Game Show" was, we trust "Mavericks" will fit right in on Fremont East.