"Obliterated" Netflix Series Filming in Las Vegas
A new Netflix series, "Obliterated," is currently shooting at Tropicana on the Las Vegas Strip.
This raises several questions.
First, why hadn't we heard about this series until today? It's about Las Vegas and it's shooting in Las Vegas. We have definitely been slacking.
Second, isn't it a little sad saying a series is "shooting in Las Vegas" is so awkward now? The world has gotten very weird. Let's go with "filming." Does anyone even use film anymore? Have you ever noticed questions always lead to more questions?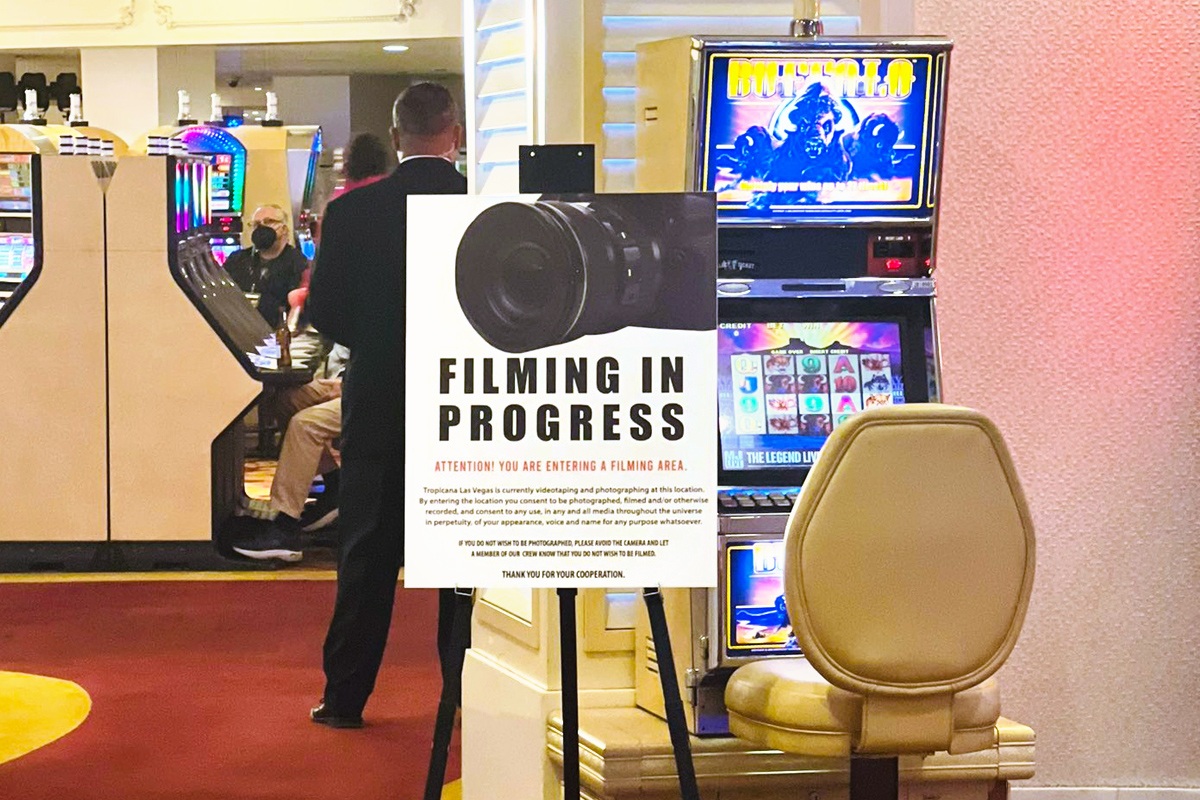 Anyway, this is not the place for complex, nuanced discussions about how batshit crazy the world has gotten. It's a place for smart-assery and news about things we should've known about months ago, but better late than never.
"Obliterated" is an hour-long action comedy series from the creators of "Cobra Kai," Jon Hurwitz, Hayden Schlossberg and Josh Heald.
Given "Cobra Kai" is one of the best series in the last decade of American television, again, how in the hell hadn't we heard about "Obliterated" before now? We should never have canceled our subscription to "Entertainment Weekly."
The series is expected to run eight episodes, which doesn't sound like nearly enough once you hear the premise.
Gird your stunt double: "'Obliterated' is a high-octane action-comedy that tells the story of an elite special forces team who thwarts a deadly threat to Las Vegas. After their celebratory party, filled with booze, drugs, and sex, the team discovers that the bomb they deactivated was a fake. The now intoxicated team has to fight through their impairments, overcome their personal issues, find the real bomb, and save the world."
Clearly, we weren't kidding about how batshit crazy the world has gotten. The future of Las Vegas rests in the hands of people who are involved with "booze, sex and drugs."
Let's just say that if you've been stealing Netflix from a family member, it's time to pony up because this series sounds like must-binge TV.
The cast has some recognizable names: C. Thomas Howell, Shelly Hennig, Nick Zano, Terrence Terrell, Kimi Rutledge, Candace Joy, Carl Lumbly, Ivan G'Vera, Costa Ronin, Neal Kodinsky, Ryan de Quintal, Tobias Jelinek, Keston John, Rene Mena, Mark Daugherty, Jordan Morgan, Tasos Hernandez and Paola Lazaro, among others.
Oh, who are we kidding, we don't recognize anyone but C. Thomas Howell. He's the one from "Red Dawn." Howell has probably done some other things since then, but "Red Dawn." Come on.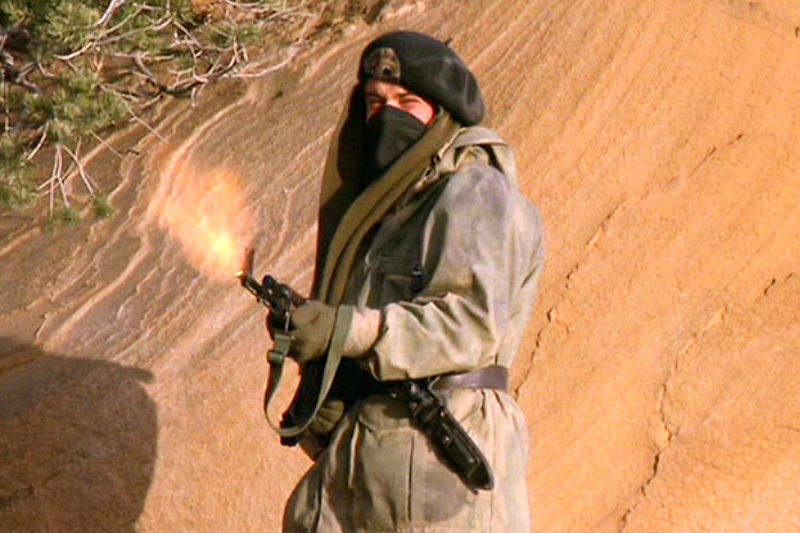 The series is expected to continue production in Las Vegas through the end of November, so keep your eyes peeled.
"Obliterated" is expected to air on Netflix in 2023.
Update (11/11/22): Here's some video of "Obliterated" filming in front of Caesars Palace.
Pretty sure it's "Obliterated." (h/t @JamesInLasVegas) pic.twitter.com/pojd8FdYfL

— Vital Vegas (@VitalVegas) November 11, 2022
Update (11/14/22): Filming has moved to Fremont Street.
"Obliterated" filming moves to Fremont Street. (via Terry B., Solo Las Vegas Facebook group) pic.twitter.com/OpRg5vS1lG

— Vital Vegas (@VitalVegas) November 14, 2022
Update (11/15/22): Apparently, "Obliterated" went through a lot of breakaway glass bottles.
That particular production "obliterated" our breakaway glass bottle inventory https://t.co/obOLPz2sAg

— Western Stage Props (@WesternProps) November 15, 2022
Update (11/17/22): Production locations included Plaza. There was a camel.
"Obliterated" camel update. @PlazaLasVegas https://t.co/vdzzCHvfGW

— Vital Vegas (@VitalVegas) November 17, 2022
Want to explore more stories? Read about US gambling here:
You can also learn about online gambling in Canada here: