NFL Confirms Las Vegas Super Bowl in 2024
It took a minute, but everyone's confirming the scoop we shared more than a year ago.
Las Vegas will host the Super Bowl in 2024.
Yes, that Super Bowl.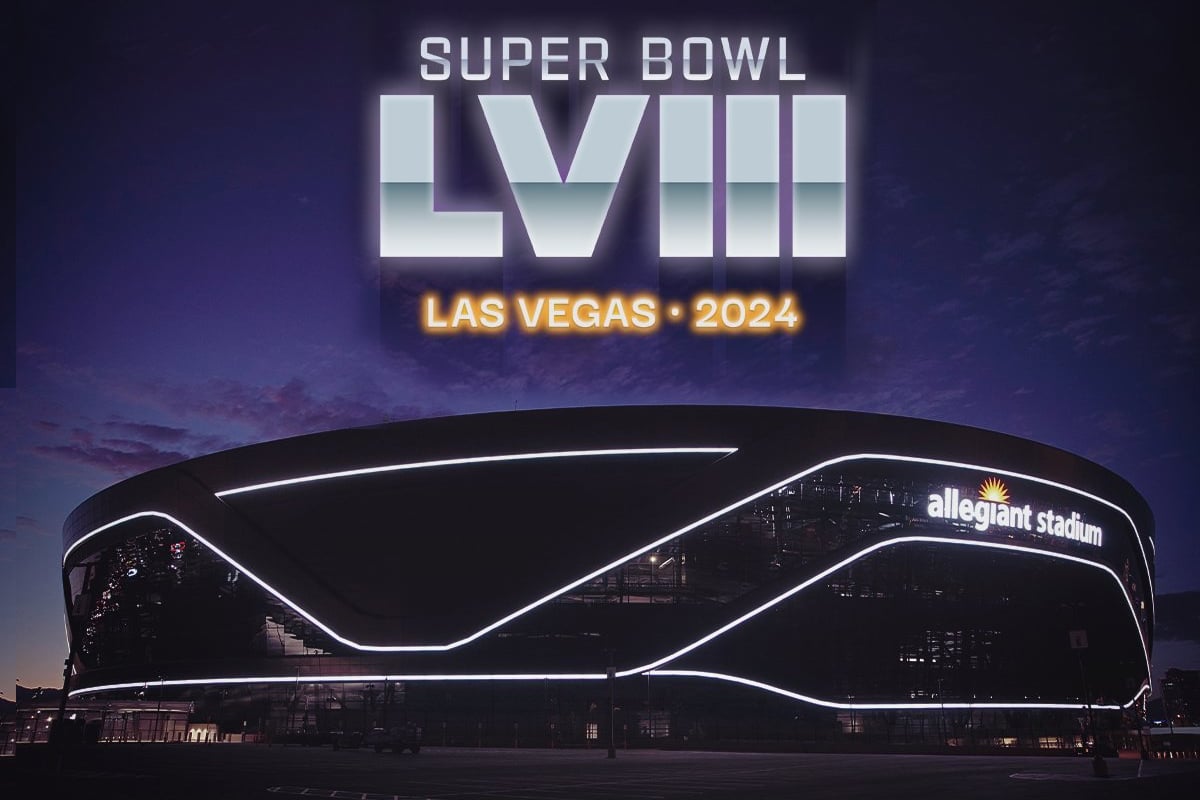 What took everybody so long? You'd think the NFL would know about such things before a Las Vegas blog, but better late than never.
Our sources, who wished to remain anonymous, nailed this one back in August of 2020. We shared the news on Twitter, the place where we put all the scoop we're too busy gambling to write an entire blog post about.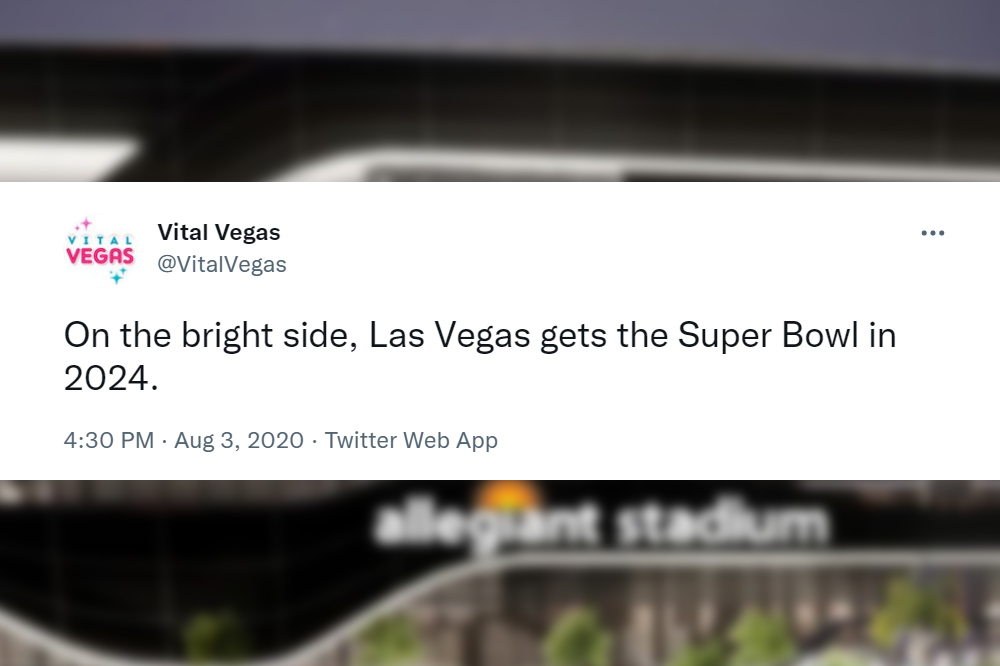 Super Bowl LVIII was originally supposed to happen in New Orleans, but the date bumped head first into Mardi Gras, so Las Vegas will get to show off its shiny new stadium on Feb. 11, 2024.
Contracts for meetings and event spaces during the Super Bowl time window have been getting signed all over Las Vegas for months, so the official announcement of the Las Vegas Super Bowl was just a formality at this point.
This is all fairly amazing given the fact not that long ago, the NFL wouldn't let Las Vegas tourism ads run during Super Bowl broadcasts because of concerns about sports gambling.
It's almost as if the NFL received repeated large impact forces to the head and now we get a Super Bowl!
It's a concussion reference.
Because many NFL players suffer from CTE (chronic traumatic encephalopathy), a degenerative brain disease associated with repeated head traumas like concussions.
But the Super Bowl is coming to Las Vegas!
These days, of course, everyone's talking about sports betting, despite our best efforts.
Naturally, all the sports fans in Las Vegas are going nuts because Las Vegas went from a no-pro-sports town to a you-can't-escape-sports town virtually overnight.
Thanks, Vegas Golden Knights.
Also, thanks, Mark Davis.
Mark Davis is the owner of the Las Vegas Raiders, who are pretty much guaranteed to not be one of the teams playing in the 2024 Super Bowl, but they're thrilled about the news, anyway.
In a disturbing, title case statement, Mark Davis said, "The Raiders are thrilled the National Football League has selected Las Vegas to host Super Bowl (58) LVIII in 2024. Hosting the 2022 Pro Bowl, the 2022 NFL Draft and now the 2024 Super Bowl are just some of the ancillary benefits resulting from the public-private partnership we created with the State of Nevada to bring the Raiders to Las Vegas and build Allegiant Stadium."
Davis is referring to the fact Nevada contributed $750 million in taxpayer money to building the stadium, considered by many to be "the worst stadium deal in the world." Read more. Nevada has never met a boondoggle it didn't like!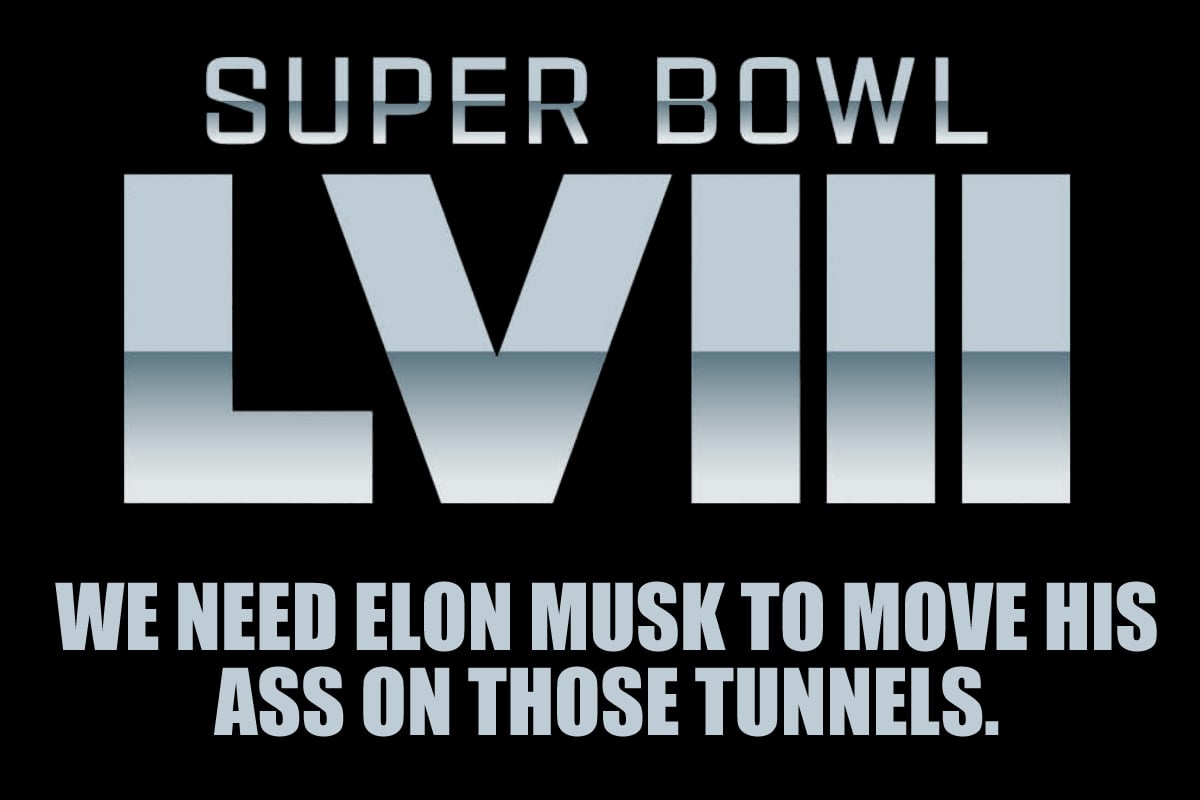 But let's not get distracted from the main points of this story: 1) Super Bowl in Vegas! 2) We called it.
We're super excited for two years of talking about Super Bowl LVIII. A football game which, last year, had its lowest TV ratings since 1969.
The Las Vegas Convention and Visitors Authority says the cost to host the Super Bowl will be more than $55 million, but is predicted to generate $500 million for Las Vegas.
But even more than any economic stimulation, the Super Bowl is chatter stimulation. The more people talk about Las Vegas, the more people visit and the more people who visit, the bigger and more sparkly the things we get to make.
Go, sportsball!