The 10 Best Free Things to Do in Las Vegas If You Have a Short Attention Span
When you hit Vegas, it's important to make the most of your time. Life moves fast, and it moves even faster in Las Vegas. Who has the time, or attention, to spend even a full hour on a Las Vegas attraction? Boring!
Let's keep things moving with our list of free things to do in Las Vegas if you have a short attention span. All these items can be experienced in five minutes or less. No, sex with this blog is not on the list, and your insolence is duly noted.
1. Chocolate Fountains at Bellagio
Find the world's largest chocolate fountains can be found at Jean Philippe Chocolates and Pastries at Bellagio, near the hotel's famed Conservatory and Gardens. Total time required: Three minutes.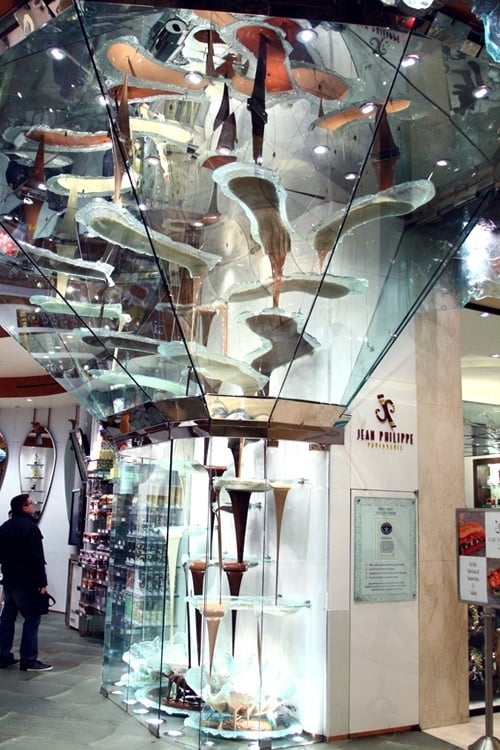 2. Berlin Wall at Main Street
At Main Street Station, also downtown, there's a giant slab of the Berlin Wall behind the urinals in the men's restroom. Total time required, including hand washing: Two minutes.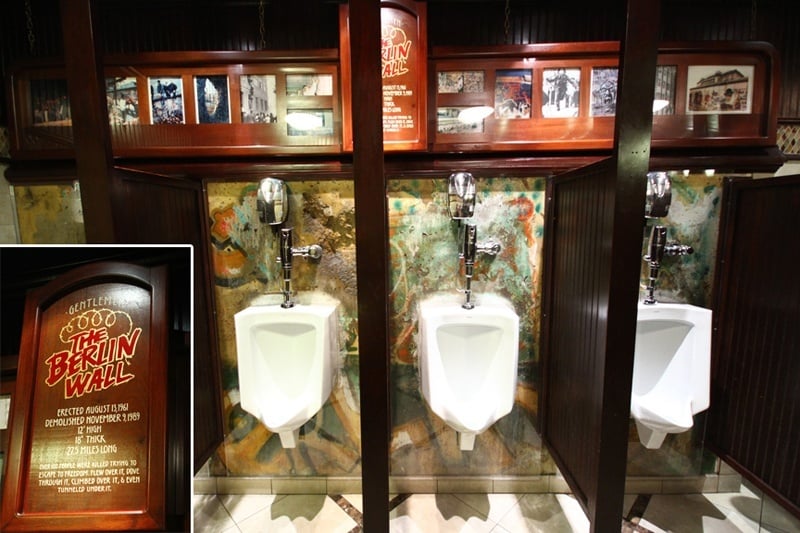 3. Spiral Escalators at The Forum Shops
Spiral escalators are a true rarity, and the ones at The Forum Shops at Caesars Palace are a wonder to behold. Each spiral staircase weighs 36 tons, but due to some innovative engineering, they appear to float in mid-air. Ride just once, or ride all day. Total time required for a ride: One minute per level.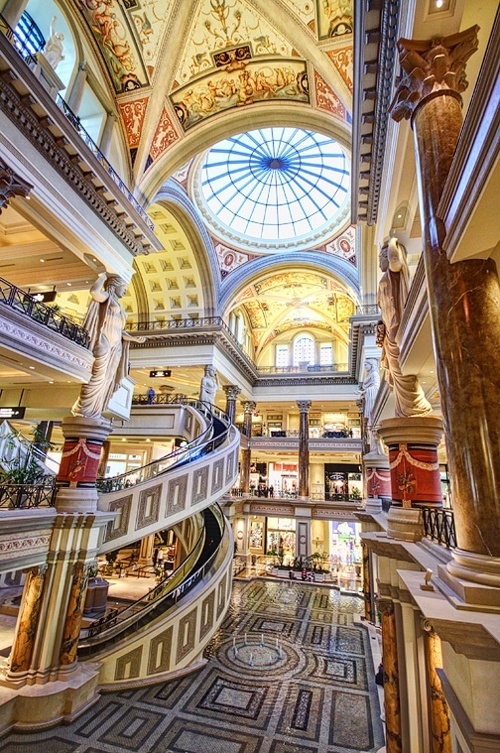 4. French Lessons at Paris Las Vegas
Speaking of restrooms, it's not every day you get entertainment in a Las Vegas hotel bathroom, but that's exactly what you'll get at Paris Las Vegas. No annoying music played over the sound system here, just a French lesson, with useful phrases like "How do I get this glitter off my clothes?" and "I shaved my legs for this?" translated. Total time required: Three minutes, although it plays in a loop, so enjoy.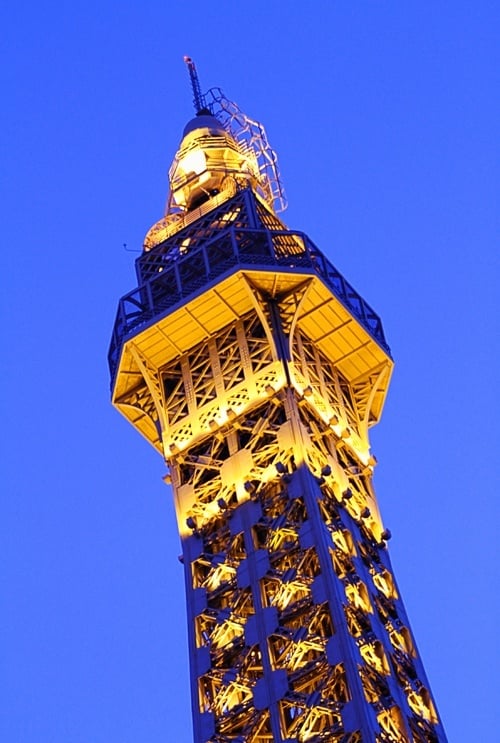 5. Whirlpools at Crystals
The groovy, tornado-shaped, water vortex whirlpools at Crystals mall at CityCenter are a quick, whimsical way to kill a few minutes during your Las Vegas shopping spree.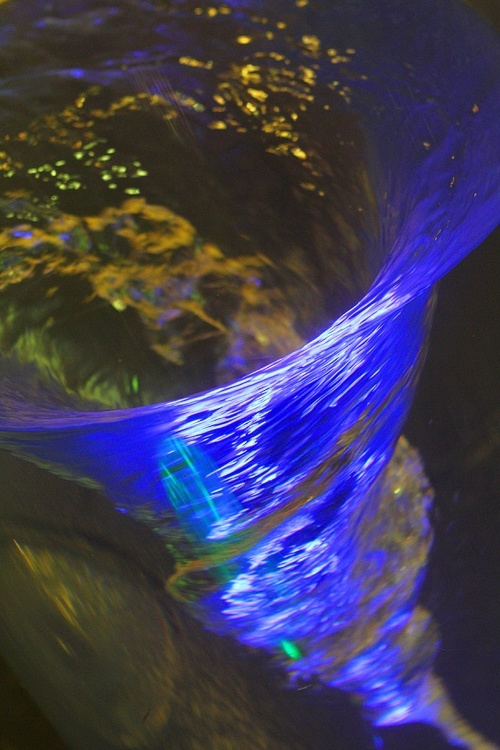 Total time required: Four minutes. Here's a little sample.
6. Gold Nugget at Golden Nugget
The Hand of Faith gold nugget, at 61 pounds, is said to be the biggest in existence, and it's available for viewing at downtown's Golden Nugget. Total time required: One minute. Unless you read the placard, then make it two minutes. If you have another minute to spare, check out the ATM that dispenses gold bars a few feet away.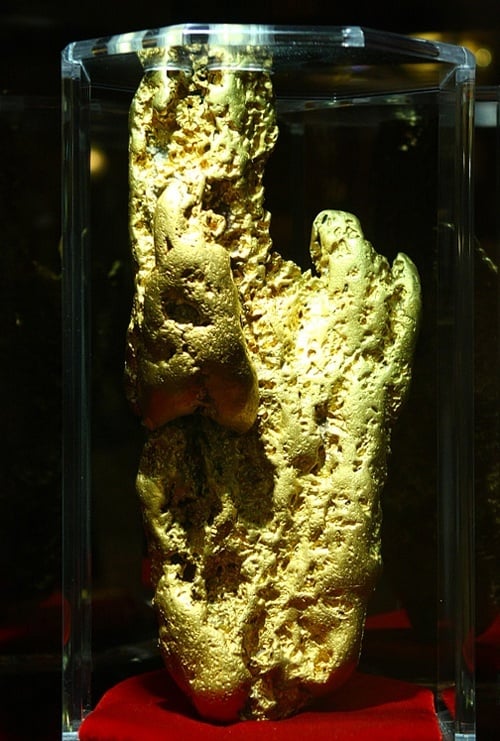 Update: The Hand of Faith is currently on loan to Golden Nugget Biloxi, but it'll be back.
7. Blue Man Group Parade
Update: Blue Man Group no longer offers the parade. We're leaving it on our list until we think of something better.
Blue Man Group puts on a free parade through the casino floor at Monte Carlo each evening at 6:15 p.m. There's music and lights and all things blue. The show starts in the hotel's lobby, winds its way through the casino, and ends in front of the Blue Man Group theater. Total time required: Five minutes.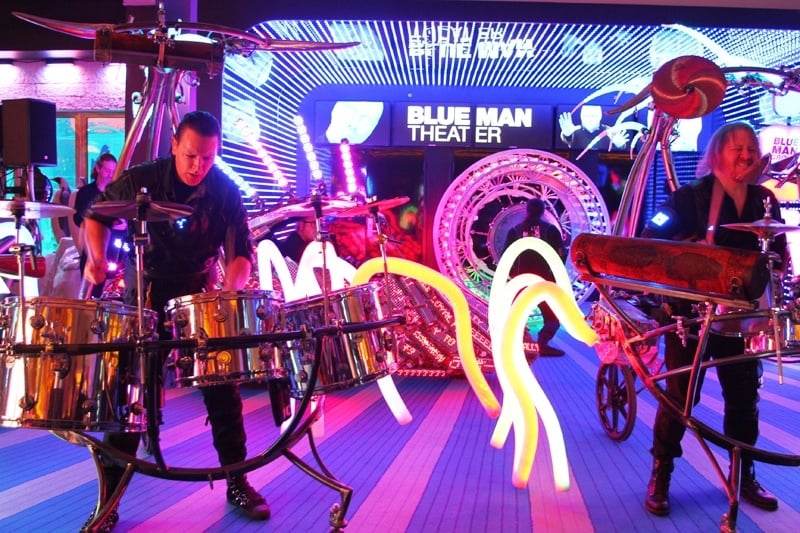 Oh, yes, there will be percussioning. Total time required: Five minutes.
8. Glass Elevator at Rio Las Vegas
The glass elevators at Rio Las Vegas zip riders up to VooDoo Steak and VooDoo Rooftop Nightclub, but nobody says you have to eat or dance. The view alone is worth the trip. Total time required: One minute each way.
9. Flamingo Wildlife Habitat
"Habitat" might be a bit of an overstatement, but the small collection of flamingos, rescued pelicans and other fowl and fish at Flamingo is a pleasant departure from the casino. Total time required: Five minutes.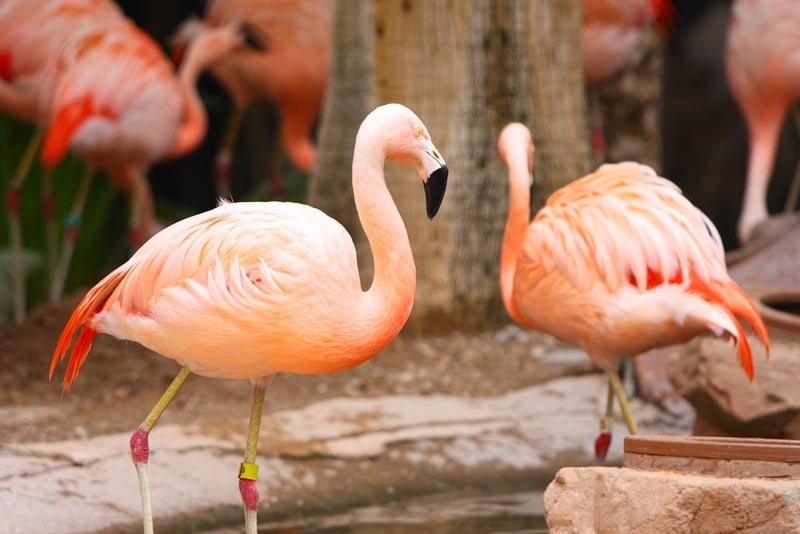 10. Blarney Stone at The D
On the second level of The D, downtown, you can get up close and personal with a hunk of the actual Blarney Stone. Yes, the one in Cork, Ireland. The stone is a remnant of The D's former incarnation, the Irish-themed Fitzgerald's. Total time required for a good luck kiss: 10 seconds, unless you really get into it.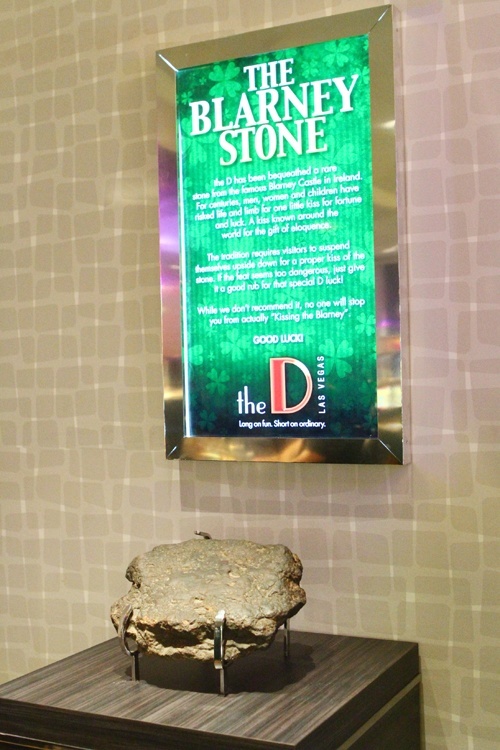 There's a lot to see and do in Las Vegas, so plan your time wisely, and take advantage of a few of these free Sin City quickies. So to speak.
While we're on the subject, check out more must-do things in Las Vegas.