More Las Vegas Casinos Coming Back Online Sooner Than Expected
While Vegas isn't completely back, it's getting there.
Strong demand is causing major casinos to scrap their worst-case-scenario reopening schedules.
Among the recent announcements, MGM Resorts says it will open Excalibur on June 11, 2020. It was originally slated to open July 1.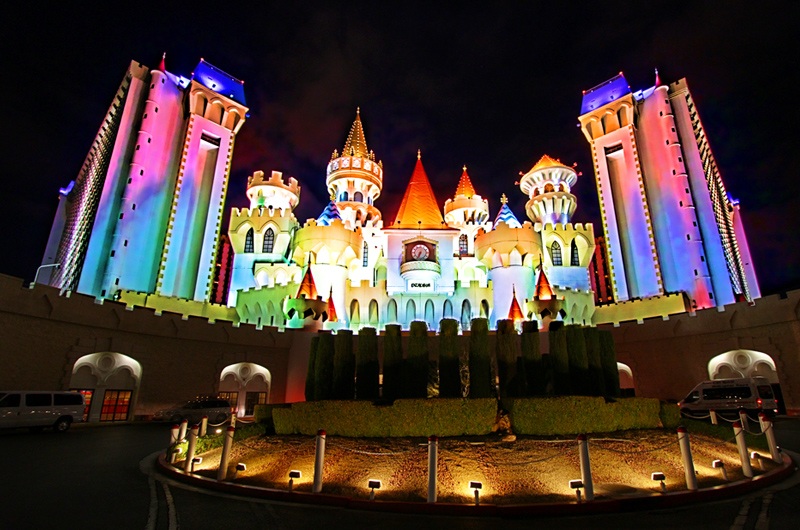 Luxor opens June 25, 2020, along with The Shoppes at Mandalay Bay Place.
Aria, Mandalay Bay and its hotel-within-a-hotel Four Seasons, reopen July 1, 2020.
Already open in the MGM Resorts family are Bellagio, MGM Grand and New York-New York.

On the Caesars Entertainment side, the company said it will open the casino at Linq on June 12. Linq's hotel and parking garage will remain closed for the time being.
Already open are Caesars Palace, Flamingo and Harrah's.
Las Vegas casinos reopened on June 4, 2020, a day that will be remembered as the one where we cashed in our 401(k) to support all the casino employees out of work for 78 agonizing days.
And that's the story we're sticking to.
As more casino resorts come online, there are still a lot of questions about demand.
While the opening weekend was strong, there are substantial challenges related to the lack of conventions and international travel. We talked about opening weekend on Fox Business News.

Las Vegas is feeling more like Las Vegas with each passing day. Visitors just need to adjust their expectations, as not all offerings (like restaurants, nightclubs and shows) will be available just yet.
We can't wait to play at our favorite places again, so it's great to see so many casinos reopening sooner than expected.