Mon Ami Gabi Takes a Poke at Paid Parking
How far things have come in Las Vegas.
Paid parking is now the norm, and at least one Strip restaurant is attempting to use customer frustration about the "new normal" as a marketing tool.
Mon Ami Gabi, a popular restaurant at Paris Las Vegas, is openly offering a deal to help customers offset their parking fees.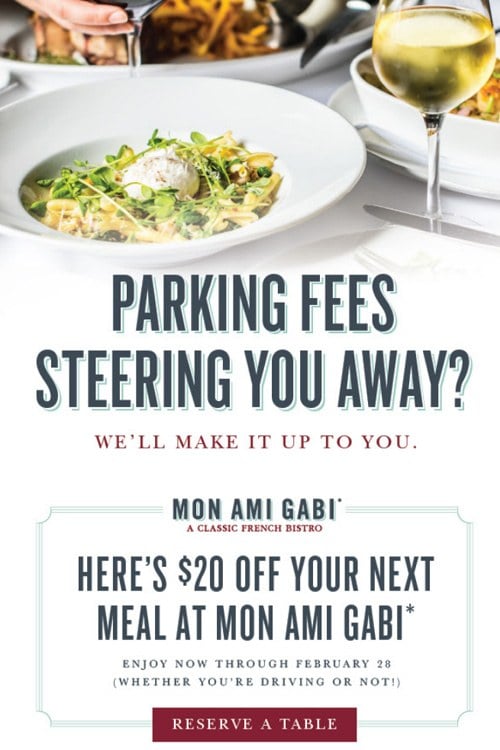 Mon Ami Gabi is offering guests $20 off their bill (with a $40 minimum purchase).
It's a fairly standard discount, but the marketing hook is what's new in Las Vegas.
While casinos are doing great business, we've heard anecdotally restaurants, shows and retail stores inside casino resorts have taken a hit due to the roll-out of paid parking.
There are still a few Las Vegas casinos where parking is free, but the majority aren't on the Las Vegas Strip.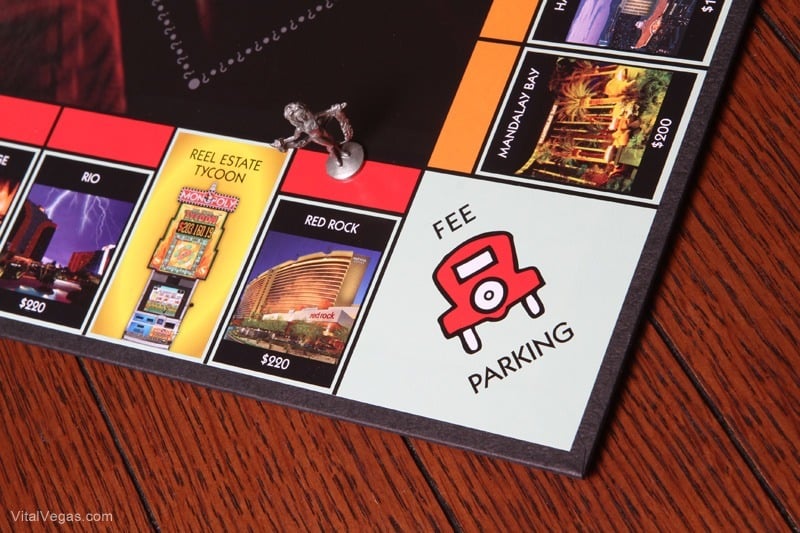 These Strip casinos still have free parking: Tropicana, Planet Hollywood, Treasure Island, Venetian and Palazzo, Casino Royale, Circus Circus, SLS Las Vegas and Stratosphere.
Our favorite way to bypass parking fees is to get the MGM Resorts credit card. The M Life Rewards Master Card bumps players up to a loyalty club tier where parking is free.
Caesars Entertainment's credit card does the same thing, but requires a $5,000 a year spend on the card, so they can suck our knackers, a word we didn't know was a euphemism for "testicles" until four minutes ago.
While parking fees have bolstered the bottom line of Las Vegas casinos, the practice has left a bad taste in the mouth of many visitors. Expect more promotions along the lines of Mon Ami Gabi's, and similar offers from the casinos themselves, which will be more than a little awkard.