MGM Grand's Leo the Lion Statue Gets a Buffing
If you need a visual metaphor for Las Vegas as we spring back from a tough year, look no further than the MGM Grand's lion.
The iconic statue is currently being buffed to a high sheen.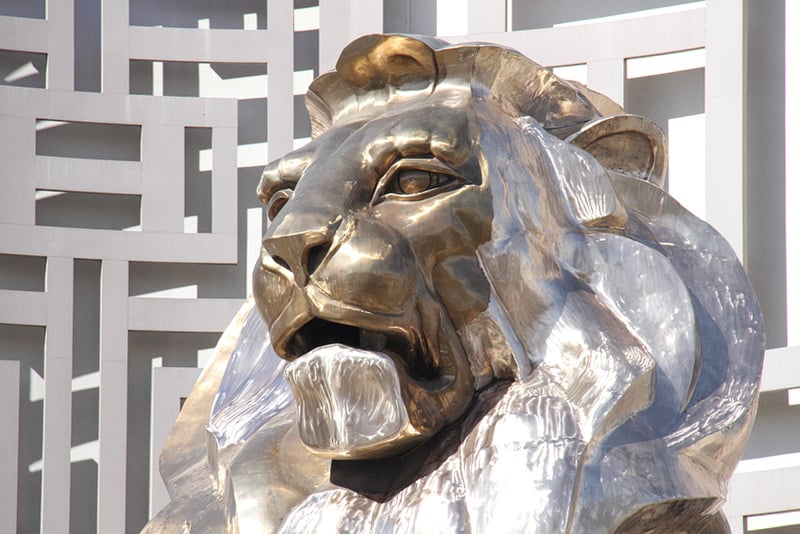 The lion, whose name is Leo, is 45 feet tall and weighs about 50 tons.
The statue's 25-foot-tall pedestal alone weighs 23,000 pounds.
MGM Grand's lion is the largest bronze sculpture in the U.S. The Northern Hemisphere, actually, but since we don't exactly know what that means, we'll just go with "in the U.S."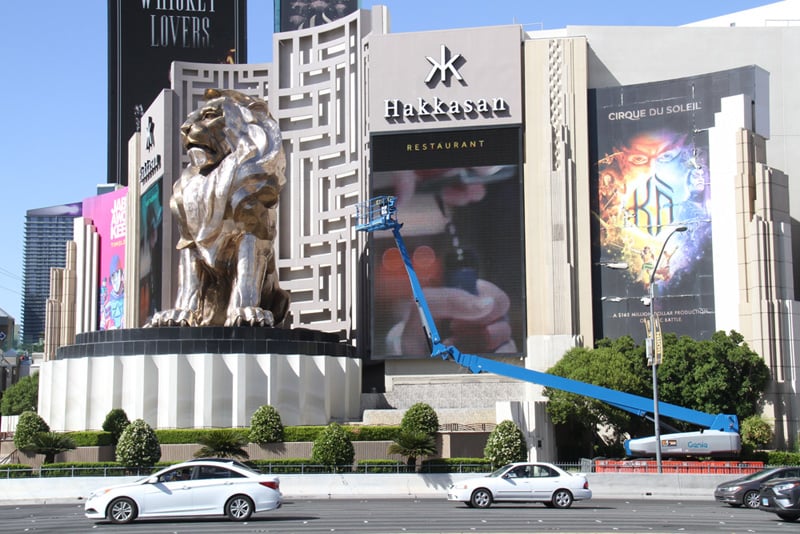 This isn't the first massive lion to sit outside MGM Grand, of course.
This Leo replaced another statue, made of fiberglass, that caused a bit of drama at the Strip casino.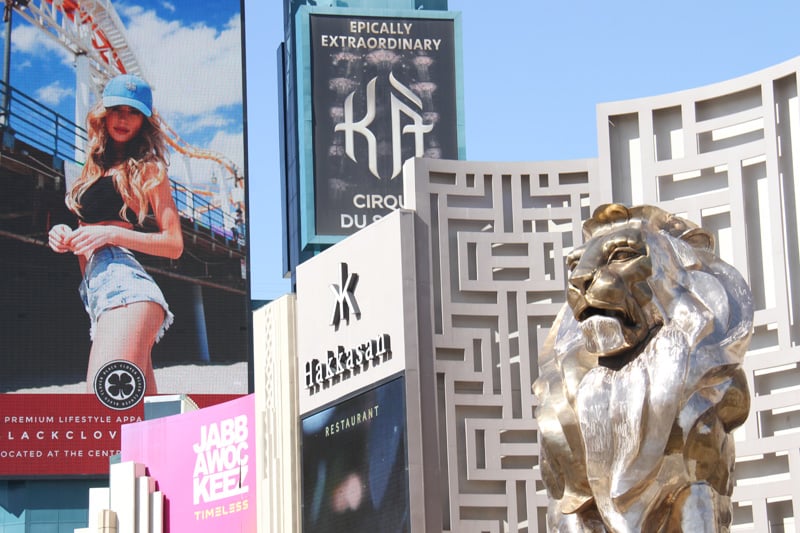 The story goes that the original lion was replaced because "walking through the mouth of a lion" was considered bad luck by Asian gamblers.
The fact is guests didn't walk through the lion's mouth, but under its chin, despite myriad reputable sources perpetuating this urban myth. Check this out.
Either way, out with the old, in with a must-see Vegas photo op.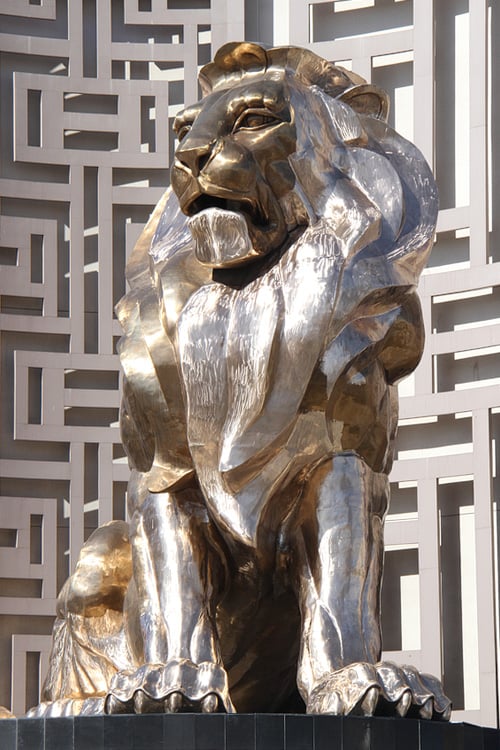 The artist who sculpted Leo was a former con man, Snellen Maurice "Snell" Johnson. He died in March 2001.
Because the gold bronze statue is exposed to the elements, it tarnishes, so crews have to polish it from time to time, and that time is now.
Zoomed-in shots of the statue reveal how dull it's become, but weeks of work have resulted in Leo being restored to his original glory. It's still a work-in-progress, but it appears he'll be fully polished by the end of April 2021.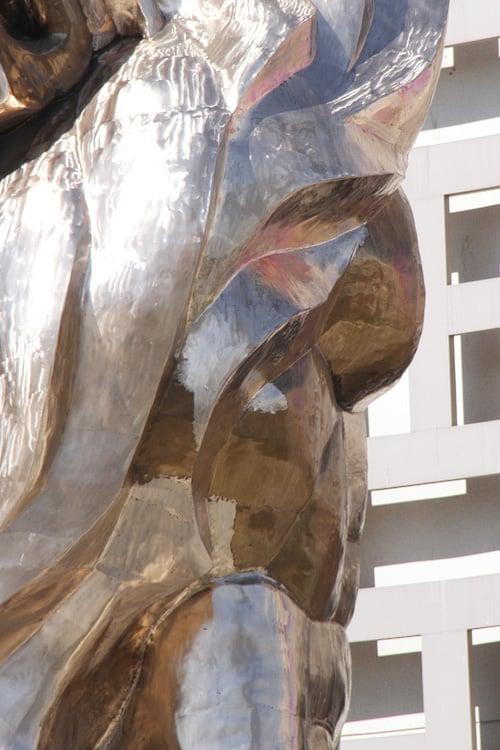 As the pandemic recedes, a flood of visitors is expected to return to Las Vegas (it's already happening, actually), so MGM Grand clearly wants to ensure Leo is ready for his close-up!
Let's hope other casinos take MGM Grand's lead, as casino resort maintenance has suffered considerably over the last year, and Las Vegas needs to ensure its luster never fades again.
Which is a much more romantic metaphor than talking about the pent-up demand for vigorous buffing in Las Vegas. Um, hello, it's called maturity.
Update (4/20/21): Well, that escalated quickly. Right after we published our story, we popped by the see the progress on the polishing project, and it appears workers are pretty much done. Here's a current photo of Leo at MGM Grand.