Members Only Social Club Zero Bond is Coming to Wynn Las Vegas
New York-based social club Zero Bond is so exclusive, we may have to pay just to write about them coming to Wynn Las Vegas.
Zero Bond hasn't been announced or confirmed by Wynn Las Vegas yet, but when has that ever stopped us from sharing scoop?
Here's how the New York version of Zero Bond describes itself: "Whether you're meeting a friend for lunch or a drink, hosting a meeting with an investor, or going on a date, Zero Bond will have exactly what you need in a setting you desire. In New York [replace with Las Vegas], finding the right balance between living, working, and playing can be a challenge. Our homes and offices can only be part of the equation; Zero Bond is the piece you've been missing to perfectly complement city living."
Translation: Food and drinks, no unwashed masses! Honestly, from what we can tell, even the washed masses aren't getting in, either.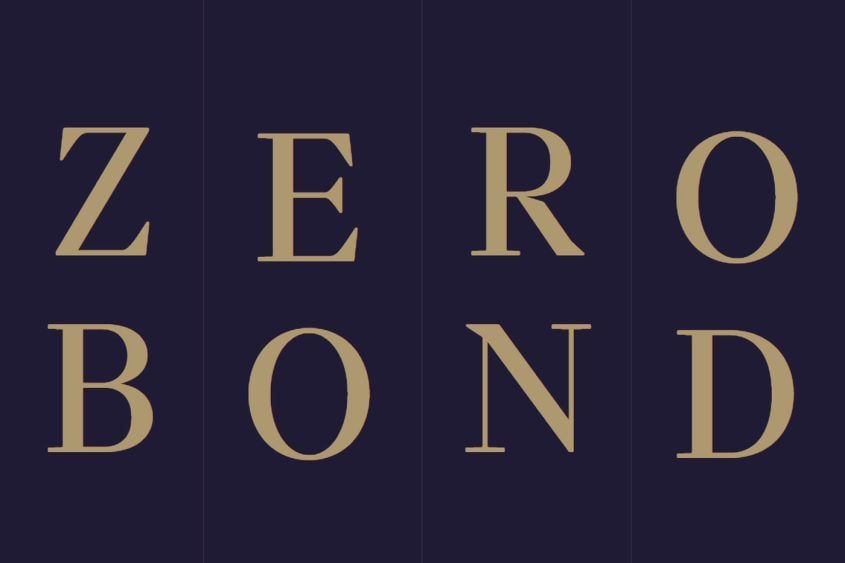 That's right, Zero Bond (also called "Oh, Bond") is membership only.
The official Web site says, "While we do not discriminate based on race, socioeconomic status, or profession, we are highly particular on character. We will only accept members that display a high level of integrity and demonstrate an ability to contribute to our Zero Bond community. Upon submitting a formal application, the membership committee will review and render a decision on acceptance after taking into account all aspects of the person's character."
We've got this! If you put thinly-veiled elitism and sexy exclusivity into a Boston shaker, you'd soon have a Zero Bond martini. Dirty.
A buzzworthy list of celebrities have been associated with the Zero Bond in New York, including Elon Musk, Leonardo DiCaprio, Lil Nas X, Gigi Hadid, Kim Kardashian and Pete Davidson.
If merely being a Zero Bond member isn't exclusive enough, there's a private lounge inside Zero Bond "reserved for founding members who enter using their fingerprint."
While our knee-jerk reaction is to be sort of turned off by the whole concept, we are also oddly resentful of the fact we wouldn't be able to get in.
You know, mixed feelings. Like when you caught your dad with his secretary, and you felt terrible for your mom, but you got a new bike.
Even if we could qualify for membership, the fee is $3,850 a year, plus a one-time $1,000 "initiation fee." To get into a lounge. That's a hard nope, which is funny, because we're refusing to be in a club we would never be invited to join.
The membership fees vary by age for some reason. Under-28 membership dues are $2,750 at year, plus a one-time initiation fee of $750. Over-45 membership dues are $4,400 at year, plus a one-time initiation fee of $5,000.
We take from this Zero Bond assumes old people are better off than average people, and youths aren't as well off. Either that, or Zero Bond wants to make it easier for young, attractive women to meet wealthy older men.
Oh, wait, you thought we were joking?
Also included in the membership application process: "A clear and recent headshot must be included."
We are not making this up.
We prompted A.I. to create "a clear and recent headshot," with no other information.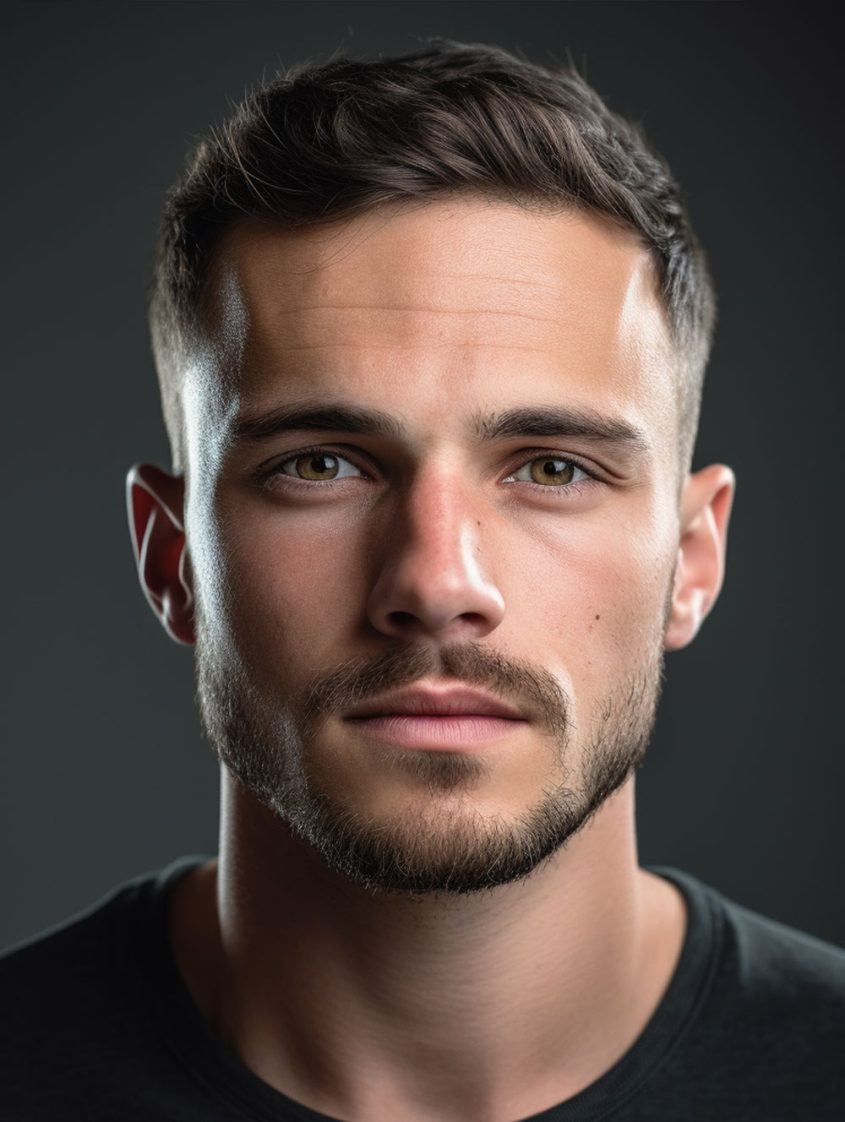 Applicants are also informed: "A letter of recommendation from a current member is not required, but encouraged."
This is wild and we aren't the target demo, but we trust Wynn Las Vegas knows what it's doing. See also Delilah, which we assumed would tank, and it currently generates more revenue than all the oil fields in Saudi Arabia combined.
NoHo's Zero Bond offers "an alternative to overheated nightclubs with velvet ropes," according to its owner, Scott Sartiano.

Apparently, the food at Zero Bond is one of the big attractions, where members can enjoy "Dover sole, tomahawk steaks and spaghetti…caviar…pasta, pizza, sushi, salads, charcuterie, burgers and more.
Oh, all right, we'll join. At the under-28 price, of course. Keep your trap shut and there just might be a bike in it for you.
Apparently, "social clubs" are common in places like London, but we can't think of many in Las Vegas. Maybe the Stirling Club at Turnberry Place? The Elks Lodge? Whatever, it's a short list.
We know Wynn Las Vegas will decorate the rumored Zero Bond with impeccably tasteful sconces and accoutrement and wildly expensive art out the hee-haw.
And you can bet if you use the term "hee-haw" in your Zero Bond application, you are likely to be hoisted by your own petard, whatever that might actually mean.
Update (9/25/23): A source says Zero Bond could be in the former Surrender space, next to Casa Playa restaurant.
Update (10/24/23): Wynn Las Vegas confirmed out scoop via news release. To their credit, they don't seem all that mad we ruined the surprise. Here's the official announcement: "Bond Hospitality Group, the distinguished leader in luxury hospitality, best known for their private membership club, Zero Bond, and Italian Restaurant, Sartiano's at The Mercer, announced today an exclusive partnership with Wynn Resorts, the world's leading luxury hotel and casino resort company, to develop and expand the Zero Bond footprint to Las Vegas and beyond. Established within the heart of New York City by Scott Sartiano and Will Makris, both leaders in the hospitality industry, Zero Bond revolutionized the private membership club concept by bringing together a community of trailblazers across culture, arts, politics, business, technology, fashion, gastronomy, sustainability, sports and well-being. Zero Bond will become the exclusive private members' club at Wynn Las Vegas, complementing the resort's lineup of premier restaurants, bars, shows, nightclubs, and spas. Zero Bond Las Vegas is set to open in 2025." As the kids say, boom.