Las Vegas Convention and Visitors Authority Unveils New (Wait for It) Parking Lot
The Las Vegas Convention and Visitors Authority (LVCVA) recently sent out a news release where it excitedly announced the unveiling of a new parking lot. No, really.
The LVCVA's new Diamond Lot, of course, is better known to Las Vegas fans as the site of the former Riviera casino.
This is what the lot looked like in May 2016.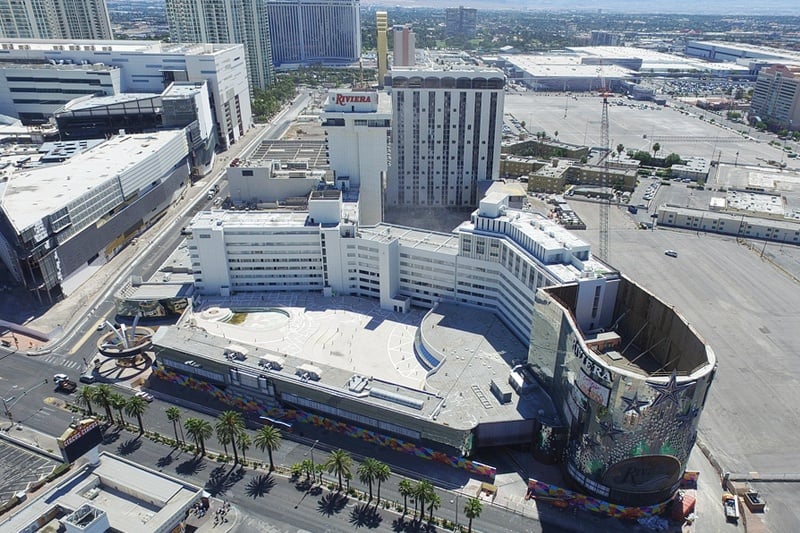 Months of work and a dozen dismantled and imploded buildings later, here's a look at what "progress" has wrought.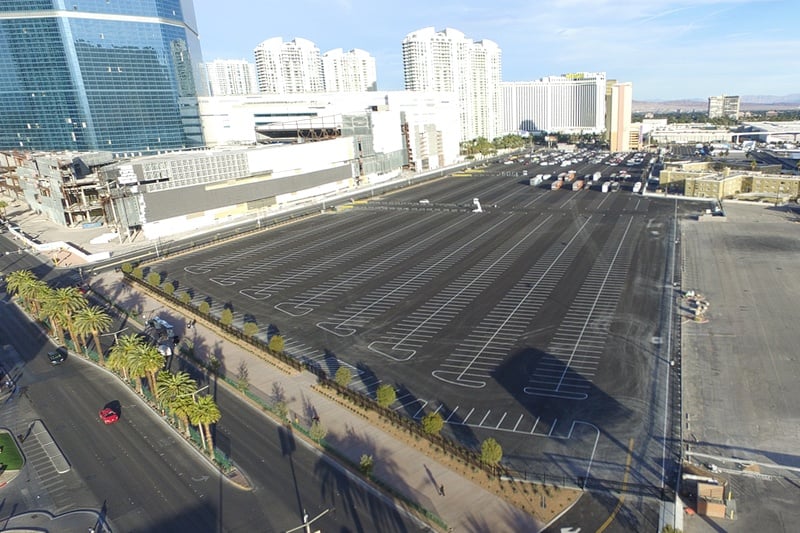 Yep, it's a parking lot all right. A parking lot with 3,100 spaces, to be specific.
The new lot is more than just a parking lot, of course. It's also an outdoor exhibition space, and part of a larger, much-needed expansion to the Las Vegas Convention Center. Officials say the convention center expansion will "increase economic activity in our community."
We get all that. But that doesn't mean we shouldn't take a few minutes to remember the Riv.
With that in mind, we've culled highlights from our somewhat obsessive coverage of the Riviera demolition to create the ultimate Riviera demolition timeline.
So, time moves on, and Las Vegas continues its evolution.
It would take a lot to convince us a parking lot is more valuable than even a fading casino like Riviera. All due respect, LVCVA.