Downtown Las Vegas Hosts Pilot Program for Self-Driving Shuttle
Downtown Las Vegas is playing host to the first self-driving, autonomous shuttle to be deployed on a public roadway in the U.S. And it's adorable.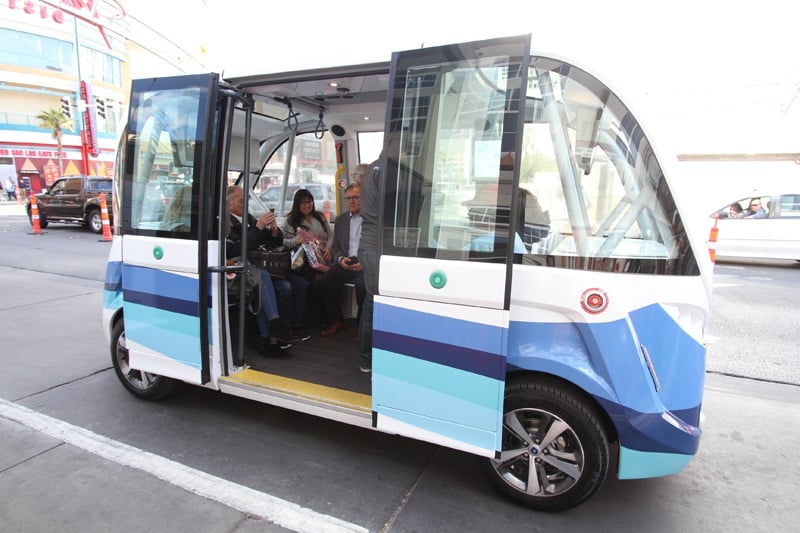 The autonomous shuttle will take guests up and down Fremont Street, between Flippin' Good Burgers & Shakes and the Downtown Container Park for a couple of weeks. It's free, and it's fun.
If you're not familiar with the Fremont East district, we've got this.
Here's a video we shot of the driverless vehicle, including a couple of times when we foolishly jumped in front of the thing. Somebody had to.
The shuttle's pilot program in downtown Las Vegas is a partnership between the City of Las Vegas and two companies, Navya (the tech company that developed the shuttle) and Keolis (a public transportation company that sounds like a character from "Lord of the Rings").
The first of such self-driving shuttles debuted in the streets of Sion, Switzerland in 2015. This is much more exciting, because Las Vegas.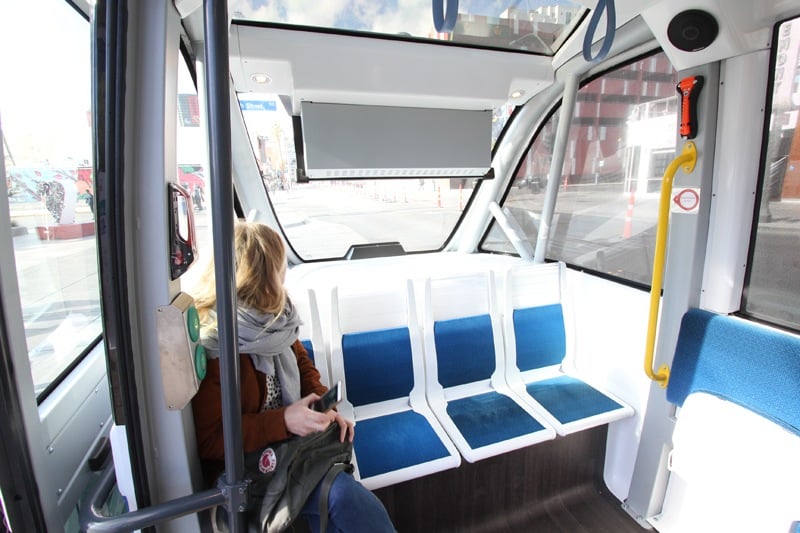 The shuttle is battery-operated and can carry about 15 people (four standing), and there's an attendant from Navya onboard at all times. The vehicle's top speed is 28 m.p.h., but operates at 15 m.p.h. So, yeah, sit back and enjoy the three minute ride.
Don't worry about motion sickness on a self-driving shuttle, as that would require motion. We kid. There are occasionally sudden stops, so we recommend you make the trip sitting down.
The self-driving shuttles rely on advanced technology to work safely, including something called "LIDAR." LIDAR stands for "Light Detection and Ranging," although it would be much funnier if it stood for "the means through which your significant other can tell if you're cheating on them."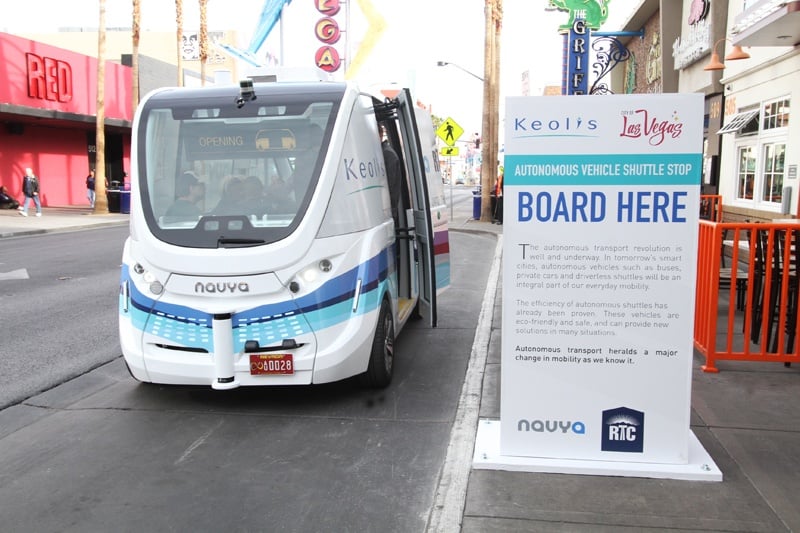 The public will be able to ride the free shuttle through Jan. 20, 2017. It operates from 11:00 a.m. to 6:00 p.m.
One would hope the courtship between Navya and the City of Las Vegas will flourish to the point where driverless shuttles could zig-zag throughout downtown, perhaps even extending their reach to The Strip. This, of course, involves a significant investment in infrastructure, so it'll never happen. Which thrills the pigeons no end.
Let's cross our fingers, though, fellow autonomous vehicle nerds.
If you get a chance to ride on the self-driving shuttle on Fremont Street, we'd love to hear about your experience. Because we're very familiar with self-driving, if you get our drift.