Las Vegas to Get Seven Randy's Donuts Shops
If you know L.A., you know Randy's Donuts. Even if you don't know L.A., you probably still know Randy's Donuts.
You sort of can't miss it.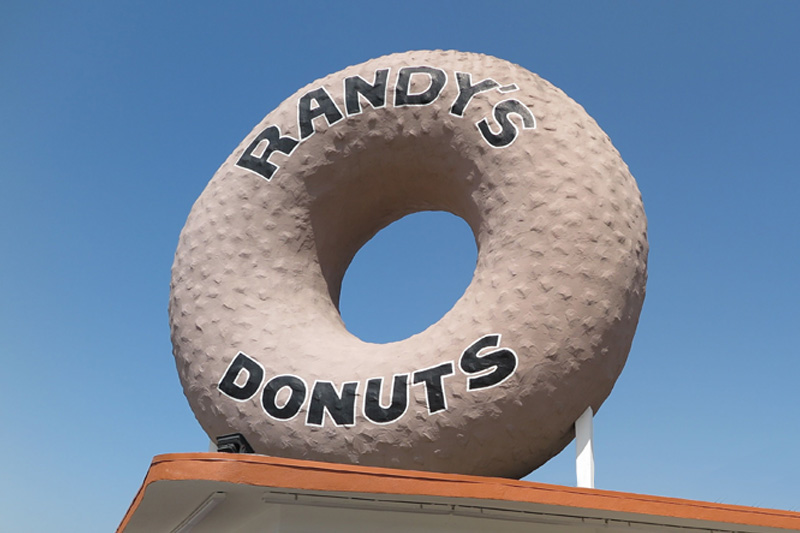 The iconic doughnut shop will open seven locations in Las Vegas. It has five in L.A.
The first location will be at 2170 South Rainbow, with another at the intersection of Blue Diamond and Cameron.
The Randy's Donuts stores will arrive in 2021 and 2022, with the first opening in the fall of 2021.
Randy's Donuts is also working with "one of the largest gaming companies in southern Nevada" to open additional outlets in several casinos.
The company isn't spilling about which casino company, so it's a coin toss between Caesars or MGM Resorts, with Station Casinos as the dark horse. Give us a minute.
Either way, it's clear Randy's Donuts doesn't think Las Vegas has hit its doughnut saturation point. Indulgence knows no bounds, especially in Sin City.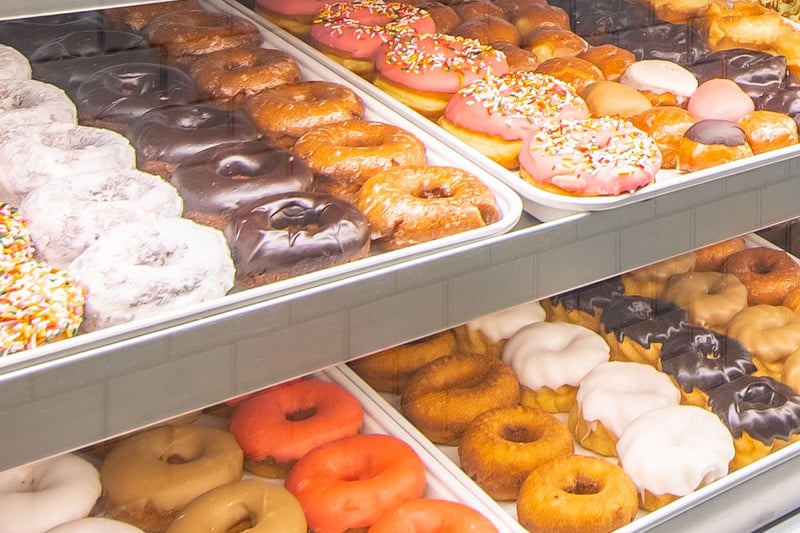 We trust you're wondering: Purists spell the word "doughnut." The alternate spelling ("donut") started in the 1920s. A doughnut machine manufacturer felt it was easier to pronounce as they expanded into foreign markets. Now, you know.
Randy's Donuts has been in operation since 1962.
We visited Randy's during our time living in L.A., and the doughnuts were definitely tasty.
Randy's Donuts offers more than 60 varieties of doughnuts along with "Randy's Rounds" (a jumbo doughnut hole).
There's also the usual assortment of coffee, espressos, cold brew, iced drinks and frappes, whatever those might actually be.
It's really about the doughnuts.
Let you think we're overstating the iconic status of Randy's Donuts, behold.
It sounds like the first Randy's Donuts location will be taking up residence in an existing drive-through, so it'll be here before you know it.
The roll-out in casinos will make it even better.
Gird your thighs, the arrival of Randy's Donuts in Las Vegas will be a welcome twist. Because we couldn't think of a way to work in a cruller reference, sorry.