Las Vegas North Premium Outlets to Charge for Parking
Yes, we even break Las Vegas shopping mall news.
The Las Vegas North Premium Outlets mall will begin charging for parking on March 27, 2018.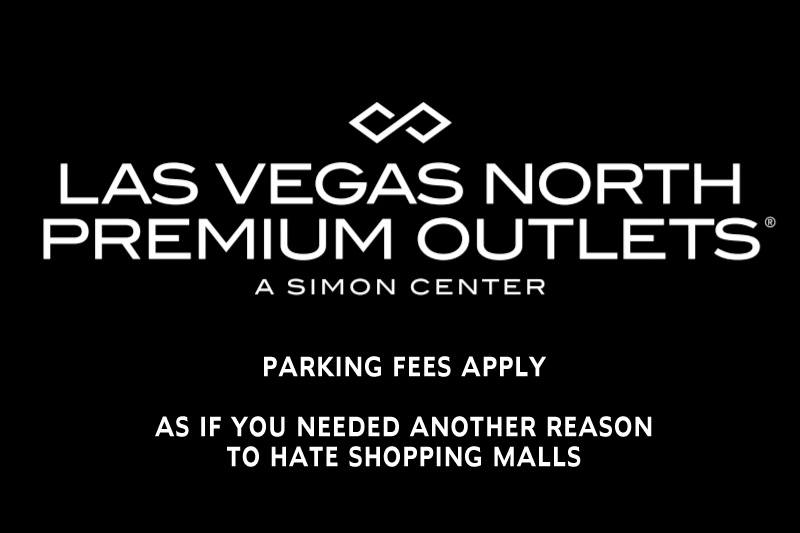 The move follows in the footsteps of Las Vegas casinos, despite people actually being interested in casinos.
Here's a letter from the mall's management company, Simon Property Group, that spells out some of the details of the new paid parking policies at Las Vegas North Premium Outlets.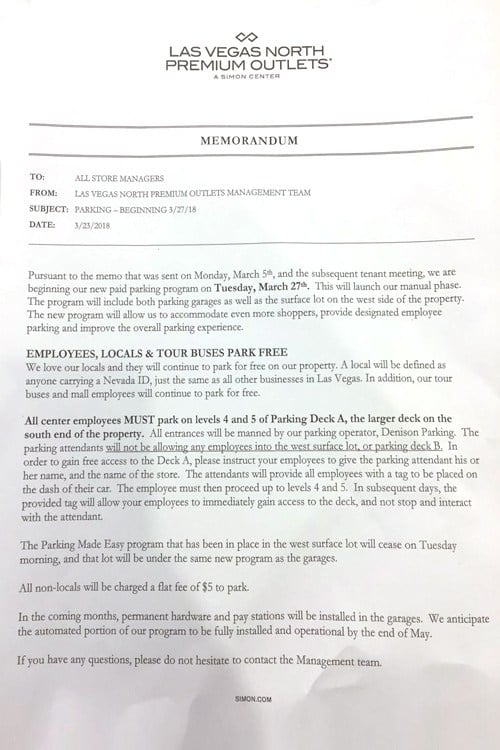 Nevada residents will continue to park free, as will employees of the mall and tour buses.
The cost of parking will be flat $5.
The 40-acre Las Vegas North Premium Outlets has about 175 designer and name-brand outlet stores. The mall touts the fact the stores offer savings of 25% to 65% off. Notable outlets include Coach, Kate Spade New York, Michael Kors, Neiman Marcus Last Call Studio, Nike, Saks Fifth Avenue Off 5th, Tory Burch and others.
The mall opened in August 2003.
For better or worse, the dam has broken in Las Vegas when it comes to paid parking. And, by that, we mean "worse," of course.
It's likely Las Vegas North Premium Outlets is testing the waters with its new paid parking policy, with an eye toward evaluating the impact on tenants.
We continue to hold out hope that if businesses are negatively impacted by charging for parking, they'll roll those fees back.
We're delusional like that.