"Jubilee!" at Bally's Las Vegas Responds to Harsh Reviews With New Mobile Billboards
"Jubilee!," the classic showgirl show at Bally's Las Vegas, has been getting some blistering reviews lately, with some suggesting it's the "worst show they've ever seen, including in past lives."
Abysmal ticket sales sparked a recent "re-imagining" of the show by alleged choreographer-to-the-stars, Frank Gatson Jr. The results, it seems, were not what the show's producers had hoped.
It appears the folks at "Jubilee!" are tired of the public flogging by show-goers, so it's launched a series of new mobile billboards in an attempt to fight back.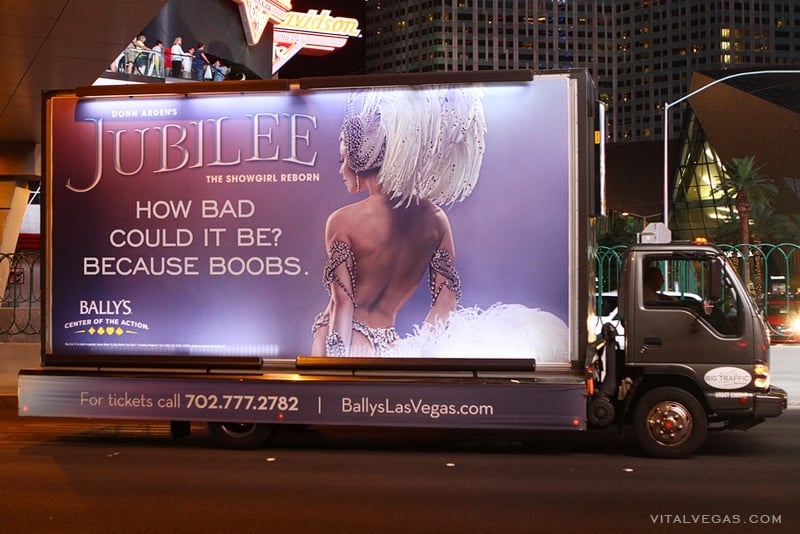 The ads are intended to address the public criticism of the show being "akin to a train wreck, except with train wrecks, at least you get some free hazardous waste."
The impact of this bold ad campaign remains to be seen.