10 Things You Can Rub for Good Luck in Las Vegas Without Getting Arrested
In Las Vegas, you can use all the good luck you can get. Not surprisingly, Sin City is filled with good luck charms.
One of the most popular ways for visitors to get lucky in Las Vegas involves "statue burnishing," the act of touching or rubbing a statue to improve their mojo. Here are the most popular things you can rub for good luck in Las Vegas.
1. Caesar at Caesars Palace
The statue of Caesar at, wait for it, Caesars Palace is one of the most-photographed statues in the world, but his appeal doesn't stop there.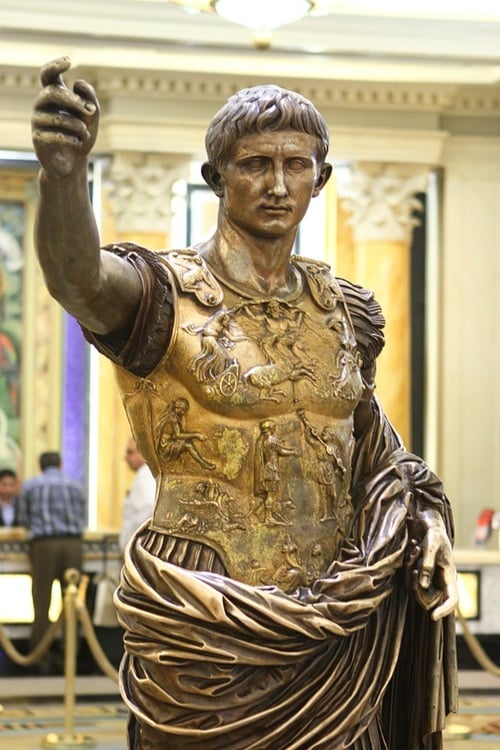 The Caesar statue is just inside the hotel's valet entrance. There's another statue near the elevators to the self-park garage, but it doesn't feel as lucky for some reason.
Much love has been given Caesar's left hand (see below), as evidenced by the high sheen and lack of patina.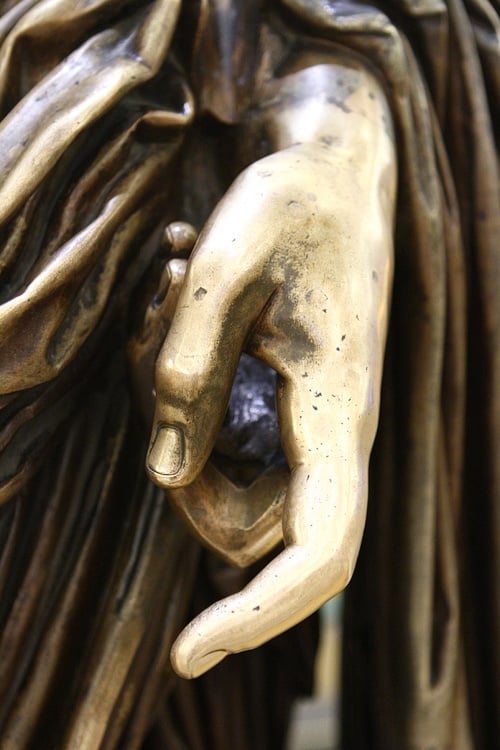 2. Crazy Girls at Planet Hollywood
They're the posteriors known around the world for their luck-bestowing qualities. The titular "Crazy Girls" revue has been running on The Strip for an incredible 26 years, and interest has never sagged. Formerly at the now-closed Riviera.
Snap a pic, but don't linger. That's just creepy.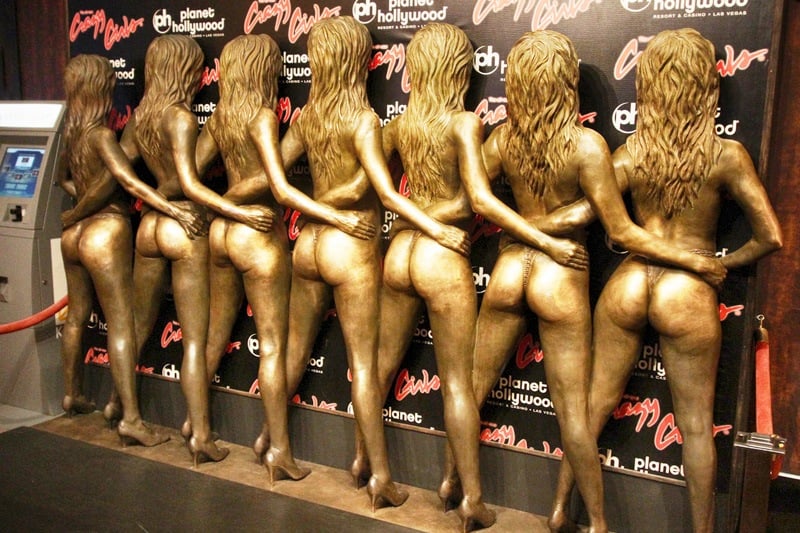 Note: The "Crazy Girls" statue is currently in storage as the show looks for a new venue.
3. Blarney Stone at The D
This chunk of the original Blarney Stone, from Ireland, is a holdover from when the former Fitzgerald's became The D in the fall of 2012.
The stone is located on the second floor of The D, near Vue Bar.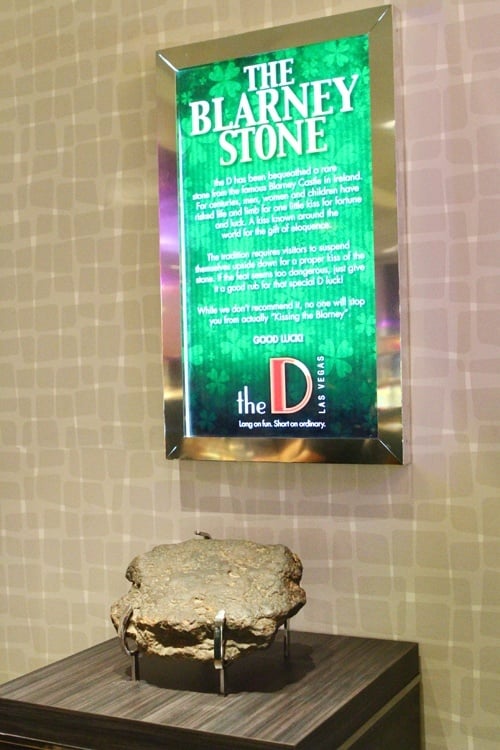 4. Cleopatra's Barge at Caesars Palace
This good luck charm at Caesars Palace could be considered a "twofer." The tradition is to touch Cleopatra's ample, um, bow. Protuberances. Blinkers. Sand bags. Rangoons. Oh, just make your best guess.
The time-honored practice is so common, Cleopatra's frontage is the most frequently re-painted part of Caesars Palace.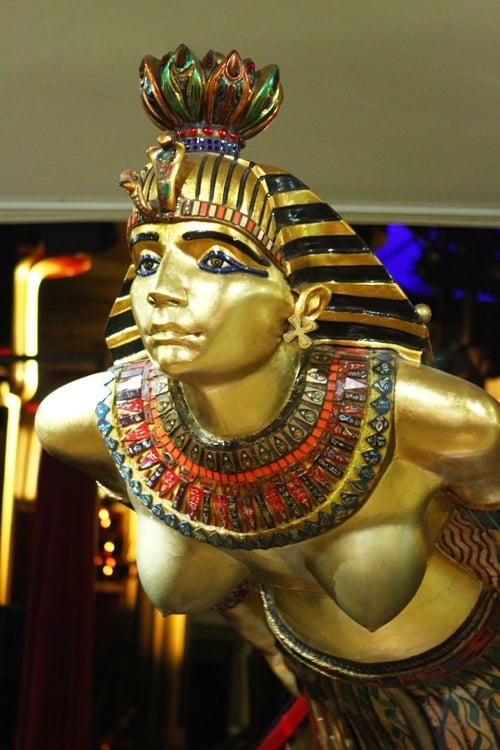 5. Laughing Buddha at Aria
Leaving cash gifts are fine, but you won't get all the good luck coming to you if you don't rub this laughing Buddha's belly. Please do it respectfully, though, if you don't want to cause an international incident.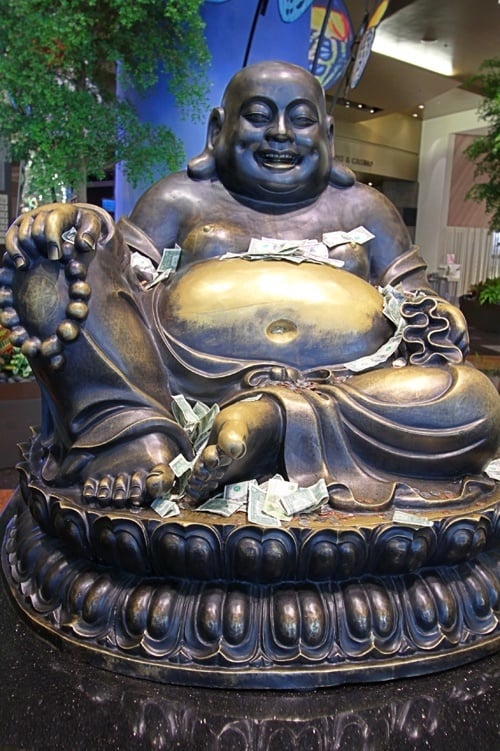 Aside from his well-polished belly, the laughing Buddha's toe seems to also be a focal point for fortune-seekers.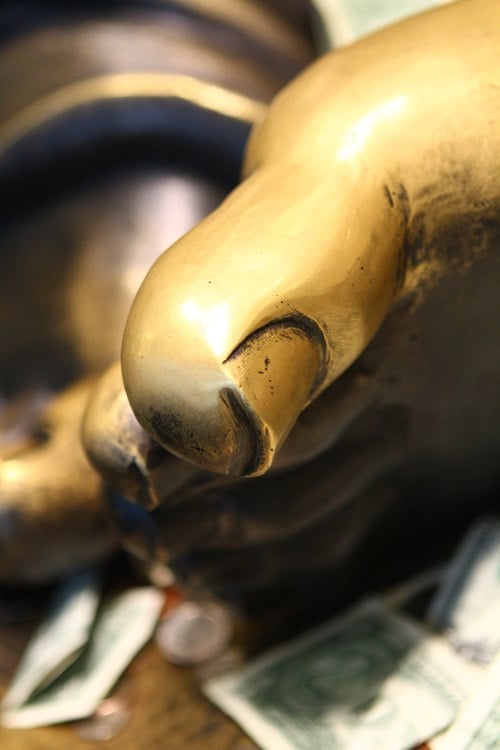 6. Mermaids at The Mirage
Oh, let's cut to the chase. Boobs are lucky in Las Vegas, plain and simple. There are more you can rub, without getting too arrested, in the lobby at The Mirage. Just look for the mermaids.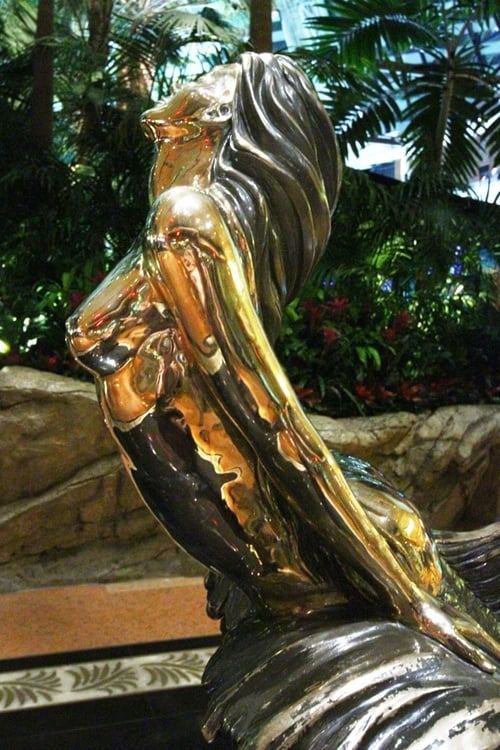 7. Elvis at Westgate (Formerly LVH)
Las Vegas Hotel (LVH) was recently purchased by Westgate, but The King refuses to leave the building.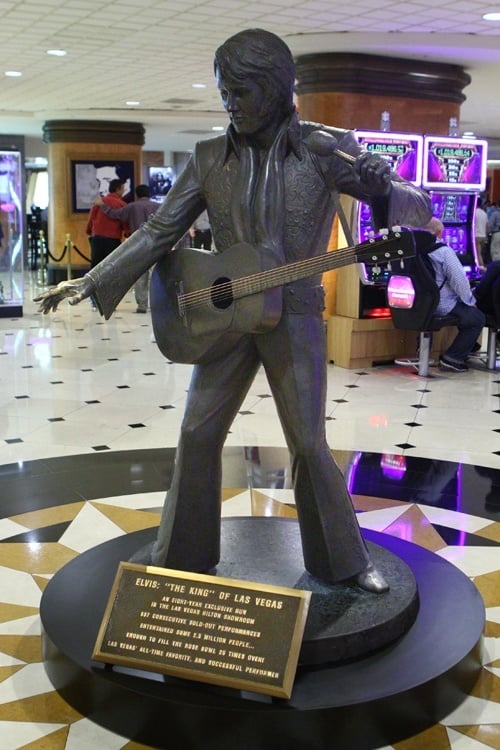 This Elvis Presley statue is near the hotel's registration desk, and is a popular stop as guests head into the casino.
Elvis' ringed hand is clearly thought to be the luckiest spot on his statue.

8. Joe Louis at Caesars Palace
We're pretty sure Caesars Palace has more statues than any other Las Vegas resort, so it follows it would also have more statues considered by gamblers to be lucky.
Touching the gloves of boxing champ Joe Louis, outside the hotel's Mesa Grill restaurant, is said to bring copious good fortune.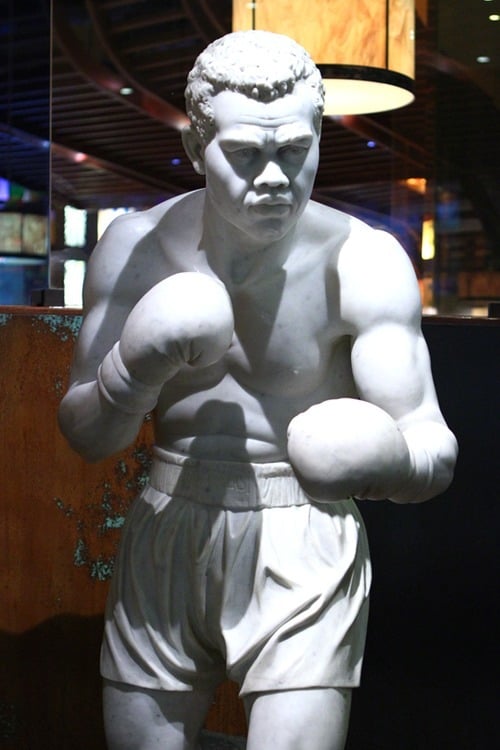 9. David at Caesars Palace

We can't leave Caesars Palace without a stop by the replica of David. David is elevated on a pedestal, so guests touch the big toe of his left foot for good luck.
This statue's toe, it's worth noting, gets more action in Las Vegas than even pro athletes and members of the royal family.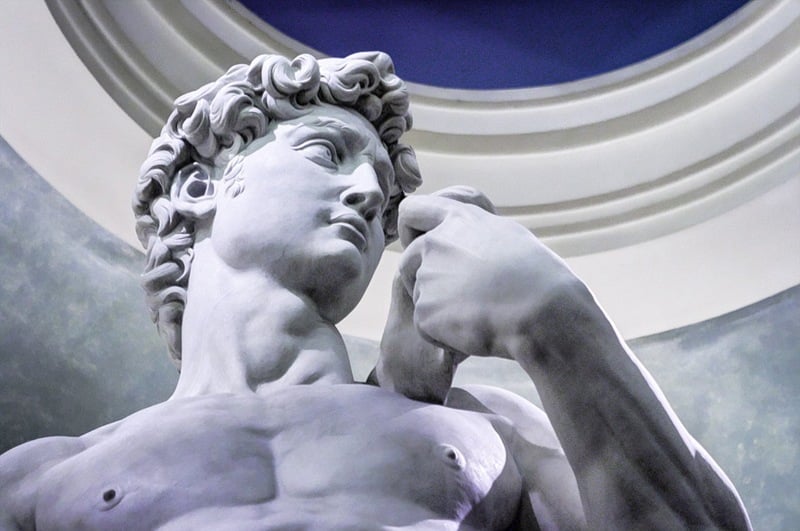 10. Laughing Buddha at California Hotel
This perpetually gleeful guy definitely gets around!
You can't miss this large wooden statue at the California casino in downtown Las Vegas, and superstitious players wouldn't think of hitting the casino before rubbing that well-worn belly.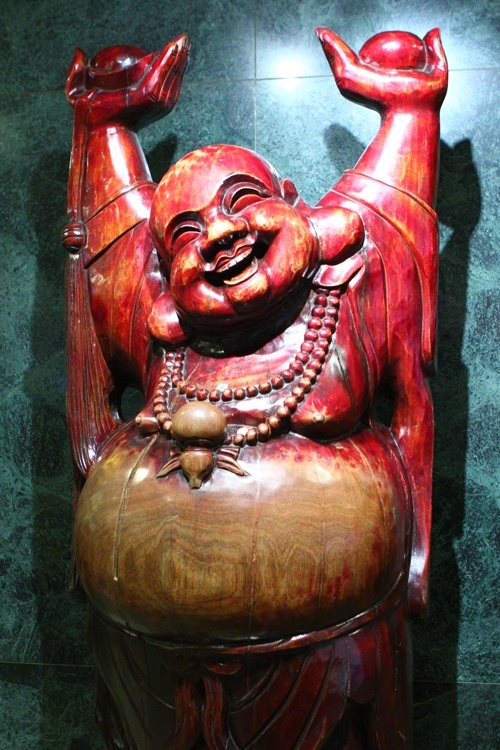 That's our top 10 things to rub in Las Vegas for good luck! Brush up on your statue burnishing etiquette and let the unbridled fondling begin.
Do you have a favorite thing to rub in Las Vegas for good luck, we asked rhetorically, knowing full damn well how your mind works?

If you know of other lucky statues in Las Vegas, leave them in the comments section. We might include your suggestion in our next list and pay you a handsome reward. (Good luck with that.)