It's Official: Vici Properties is Las Vegas' Landlord
This was sort of "official" previously, now it's official-official, without the quotation marks.
Vici Properties, a real estate investment trust (REIT), is Las Vegas' landlord.
Vici sealed the deal by buying out Blackstone's stake in MGM Grand and Mandalay Bay.

Blackstone (also a REIT) owned 49.9% of MGM Grand and Mandalay Bay, and Vici owned 50.1%. Now, Vici will own the whole kit and possibly the caboodle, although we're a little foggy on what a caboodle actually is.
The deal should close in early 2023.
Blackstone will get $1.26 billion in the deal, and Vici will assume Blackstone's share of $3 billion in debt on the resorts.
The REIT realm is utterly fascinating, and by that we mean, "Four people care, mostly lawyers for REITs."
Casino ownership can get confusing because most casinos are owned by REITs, but operated by casino companies, mostly Caesars Entertainment and MGM Resorts.
In recent years, MGM Resorts has made a concerted effort to sell off its casinos (the "physical assets," the land and buildings) to REITs while MGM Resorts continues to operate the casinos and hotel operations.
The casino companies basically pay rent to the property owner, in this case, Vici.
The strategy is called "asset light," a concept mainly understood and appreciated by the aforementioned lawyers. MGM Resorts is intentionally trying not to actually own anything, which is pretty much flies in the face of everything old-school businesspersons used to believe was the secret to business success. "Own, don't rent," they foolishly advised. "Own, don't take out loans," they crazily implored, apparently unaware of America's awesome Chapter 11 protections.
The "asset light" business model focuses on operations rather than investments in physical assets. In the case of MGM Resorts, the thought is you bail on "non-core" assets and devote your attention to the Prime Directive (your core strengths), in this case, hospitality and casino management.
The asset-light strategy is popular with hotel companies. About 99% of Marriott International's rooms operate under management contracts or franchise agreements. It's about the same for Hilton (98%). Hotels got their collective asses kicked during the 2007-2008 real estate bubble, as it highlighted some of the perils of owning real estate.
Anyway, MGM Grand and Mandalay Bay will generate $310 million a year in rent.

Vici's designation as Las Vegas' landlord was cemented when it purchased MGM Growth Properties, another REIT, for $17 billion.
Vici is a spin-off of Caesars Entertainment, MGM Growth was an spin-off of MGM Resorts.
It's all very incestuous, which you'd think would make the whole subject much sexier, but you'd be wrong.
It's all just a lot of creative accounting that generally doesn't affect visitors or their experience at all.
Vici owns 43 casino resorts, including Caesars Palace, Venetian/Palazzo, Park MGM, Excalibur, Luxor, New York-New York and Harrah's Las Vegas.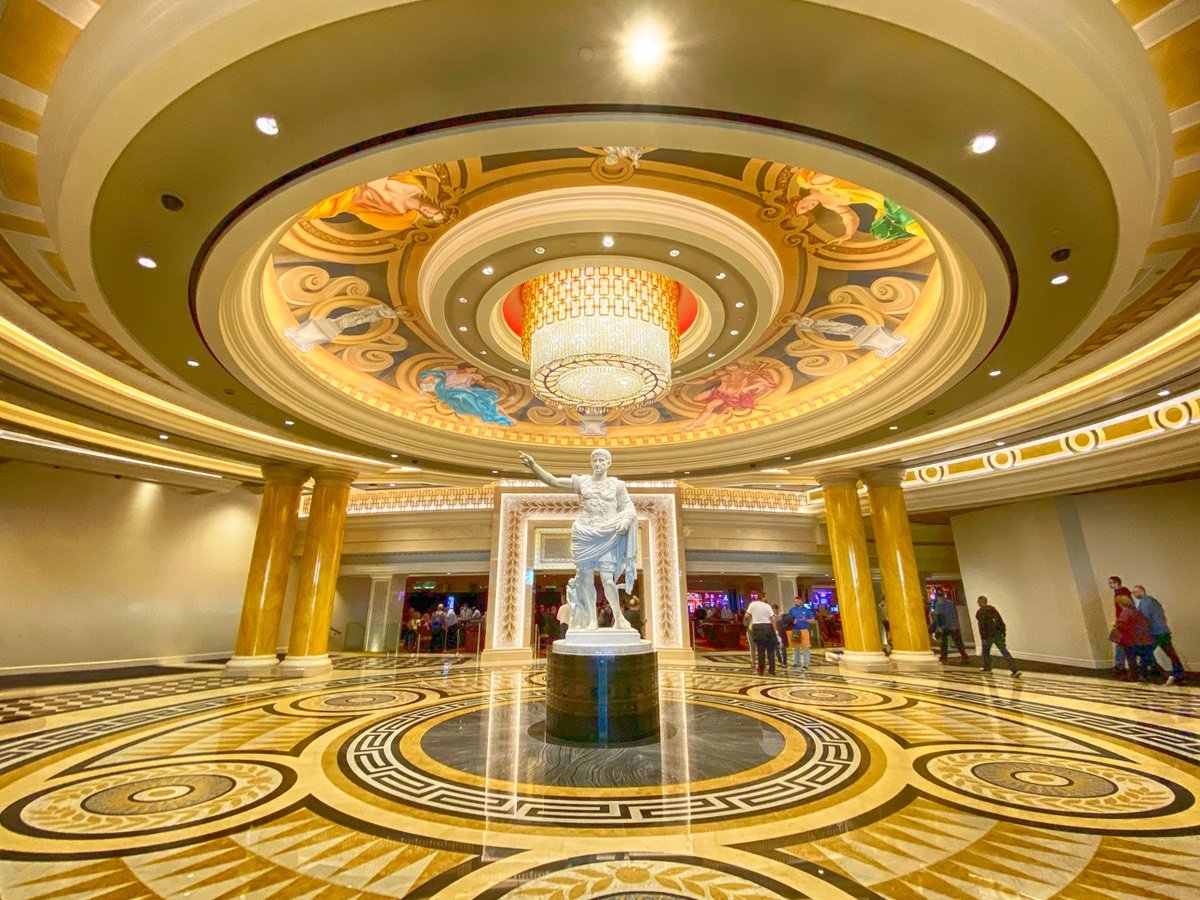 When Mirage "sold" to Hard Rock International, the sale was the operations of Mirage, Vici still owns the physical assets.
Bellagio is owned by Blackstone, operated by MGM Resorts. Ditto Cosmopolitan. There are a few other exceptions, but most casinos on The Strip are owned by Vici.
Some people freak out when they learn all these casinos are owned by the same company (or companies), despite the fact Caesars and MGM Resorts are competitors.
Don't freak out. Casino companies paying rent to REITs is awesome as long as Las Vegas visitation and casino revenue continue to grow. Nevada casino revenue has been booming recently, with billion-plus revenue months for a whopping 20 months in a row. That trend is definitely going to continue forever, so everything's cool!
Yes, casino rents increase just like they do for people renting homes and apartments, but nothing to see here.
Never you mind Las Vegas' former monopoly on gambling doesn't exist anymore, and legal gambling has cropped up across America. Whatever you do, do not look up the term commoditization, and definitely don't pay any attention to the fact visitation was flat prior to the pandemic.
Definitely do not concern yourself with the fact new Las Vegas resorts are being built as we speak, with thousands more rooms coming online in the next year or two.
Las Vegas wasn't built on being concerned about things. Las Vegas was built upon unbridled optimism (and short memories)!
Vici, it seems, is very optimistic about the Las Vegas Strip.
It's Vici's world, we just live (and pay rent) in it.